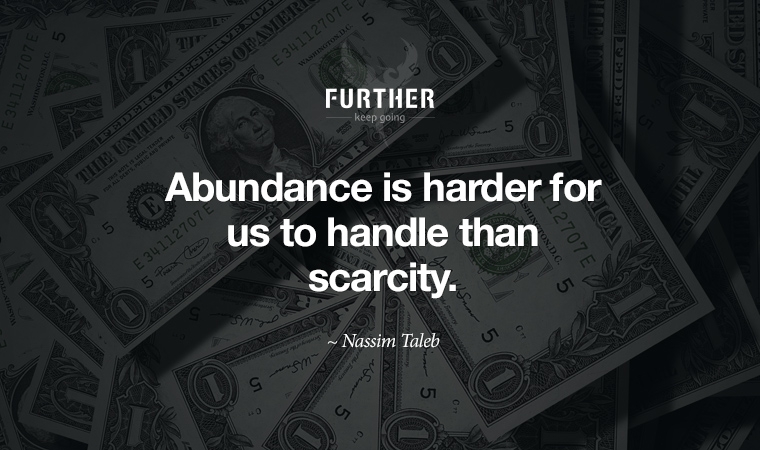 After coming back from traveling with my family for six months, I dove right back into work full steam. In hindsight, I should have eased in a bit slower.
Adding to my self-inflicted stress is the fact that I'm now involved in more cool stuff than I was anticipating. While it adds to the workload, these were the right things to say yes to in this next phase of my entrepreneurial journey.
You may be looking for new opportunities as well. Projects that represent your next phase, or even your reinvention.
No one wants to miss an opportunity, so you take the call, attend the meeting, and so on. A different way to think of it is that there are opportunities all around you — if you only had the time to notice without all those meetings and phone calls.
And then there are the things we say yes to that we really shouldn't. Things that have nothing to with who we're trying to become, and instead act as barriers to getting there.
James Clear writes about the value of just saying no this week, and quotes economist Tim Harford for the proposition that, "Every time we say yes to a request, we are also saying no to anything else we might accomplish with the time."
In other words, "no" is simply a decision — but "yes" is a responsibility. Which suggests that you should choose carefully when it comes to saying yes, yes?
Every project I take on involves an audience or a customer base. Usually both. By saying yes to these projects, I've taken responsibility for the people we're trying to reach and serve.
I take that seriously, which means once I've said yes to a project, I've got to say no to anything that distracts from fulfilling that responsibility. That also means cutting out the unnecessary within the project itself — which avoids the all-too-common scenario of talking about what you're doing way more than actually doing.
Learn to say "no" more often to things that don't truly matter, and focus intently on the things (or people) that you're currently committed to. You also might be surprised by what's allowed to bubble up that deserves a hell yeah! instead of a no.
The Ultimate Productivity Hack is Saying No
Keep going-
P.S. Did someone forward this issue of Further to you? We'd love to have you join us by signing up here.
When hard work becomes a joy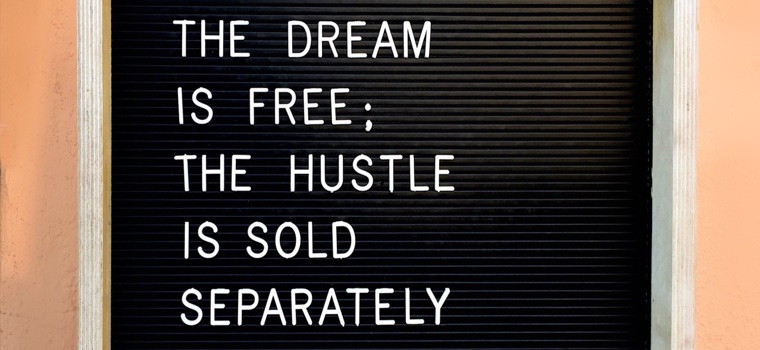 By Brian Clark
Considering that willpower and procrastination are subject to the whims of how we're feeling at the moment, it may be no surprise that we feel like doing something other than "work" a lot of the time.
Research shows, however, that hard work can be enjoyable, meaningful, and energizing. It depends on the kind of work it is, of course.
"Sure," you're thinking. "If I could follow my passion, I'd be happy to work hard." Except, we don't really follow our passion as much as we find it. And we find it through … hard work.
Embrace learned industriousness
In order to persevere to the point of mastery, you have to be interested in doing something in the first place. Starting anything new takes effort, and getting better over time means that effort never really ends.
That's where learned industriousness comes in, which means the effort itself becomes a positive experience. Learned industriousness brings extrinsic motivation full circle, because we do generally get external rewards from working hard, even though that's not what motivated us in the first place.
On a biological level, reward-related parts of your brain start firing when you tackle a difficult task, because your brain automatically associates hard work with rewards.
The key to learned industriousness is to do work that's difficult but doable, so you get, at minimum, the reward of accomplishment. Perhaps not coincidently, that's the exact type of task that often lead us into a state of flow — the zone where we perform at our very best. It's also highly enjoyable.
Meaning matters
This doesn't mean the work itself is always enjoyable. It's the meaning behind the work that ultimately matters, plus the sense of self determination it provides us.
Work can help fulfill basic psychological needs like the desire to feel autonomous (authentic and in control of yourself) and competent. It can also help you live a purposeful life consistent with values like taking care of family or personal growth.
Even better, research finds that when your work provides you with a sense of meaning, your overall well-being increases. So when you're not exactly feeling it, take a moment to reflect on why you do the work. If you find the meaning, you'll find the will to get it done.
Money can't buy happiness, but fitness earns it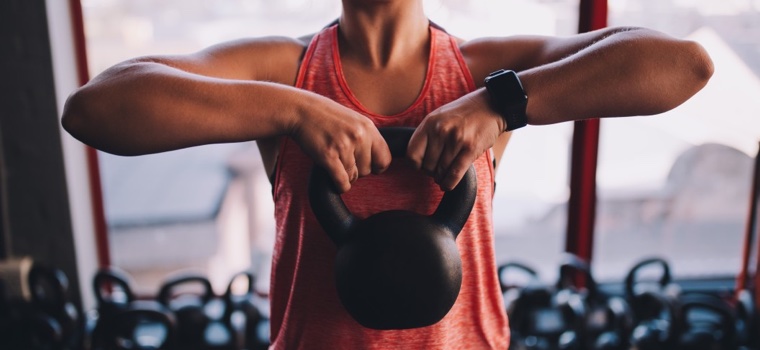 By Trudi Roth
When I was in my early 40s, I hiked the 17 miles of the Grand Canyon's South Rim in and out in a day. It was grueling and exhilarating.
But the best part wasn't the climb itself; it was finally giving myself a good reason to ratchet up casual power walking to purposeful athleticism. Clearly I'm not alone in this.
We've talked a lot here about the virtue of fitness as an excellent antidote to aging, and a way to circumvent the so-called midlife crisis. "Getting better at getting older" is the mantra, and it involves both physical and mental conditioning.
You need personal resources to not just live a long life, but also a fulfilling one. When it comes to optimism, happiness, and other positive pillars of your personal psychology, it turns out money can't buy you what you need — but exercise can earn it.
Winning the rat race
A new study of more than a million Americans on fitness, money, and happiness shows that exercise is more critical to your mental health than your economic status. Those who regularly break a sweat are shown to be far less likely to be depressed versus those who don't … even compared with couch potatoes who earn $25K more a year.
Plus, there have been scores of other studies that support the idea that older adults who work out are happier. Beyond the endorphin rush, it's been proven that there's an undeniable loop between psychological well-being and physical activity, where one feeds the other in an "upward spiral."
So, no excuses. Not even — and now, maybe especially — work. Happier and healthier is the new wealthier is the new evidence-backed mantra for fitness buffs.
Balance wins again
Don't panic that you need to go to extremes to get a healthy dose of happiness. While it's awesome to set your bar high, more doesn't necessarily mean better.
In fact, the study's author found a U-shaped correlation between sport duration and mental load. The sweet spot is somewhere between three to five workouts a week, 30 to 60 minutes each.
So if you're routinely filling your social feeds with hashtags like #FitnessAddict and #NoDaysOff, keep in mind that daily workouts of three hours or more might start taking a toll on your well-being.
And remember, there is no path to happiness. Happiness is the path you travel, so get stepping!
Exercise makes you happier than money, according to Yale and Oxford research (Business Insider)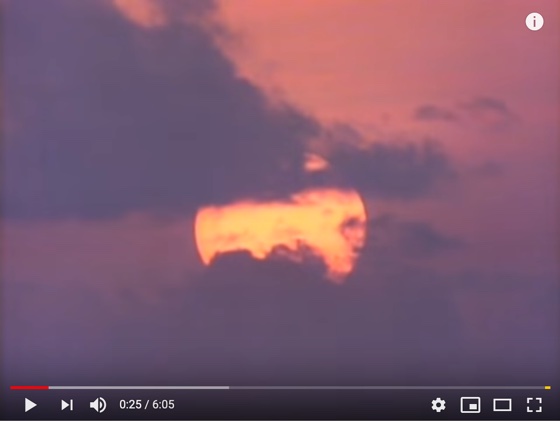 Duran Duran – Save A Prayer
Rio, 1982
People are often surprised to learn that I'm a Duranie. Although many now recognize how talented Duran Duran were as artists and musicians, back in the 80s everyone seemed distracted by the pretty videos (and pretty boys). Save a Prayer still holds up today, both musically and visually. (YouTube)
further:
sharing
Please share this issue of Further. Thank you!