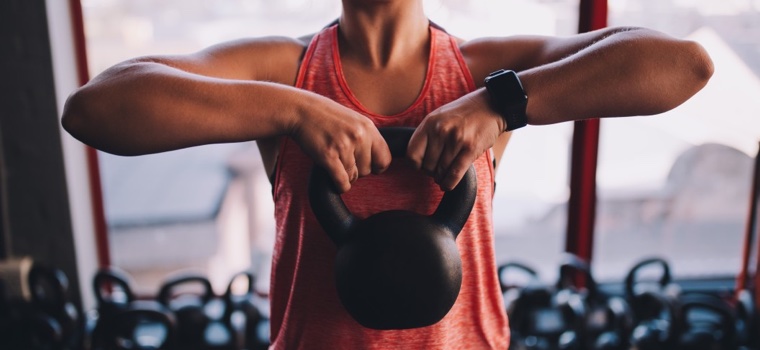 From the April 24, 2019 issue of Further
When I was in my early 40s, I hiked the 17 miles of the Grand Canyon's South Rim in and out in a day. It was grueling and exhilarating.
But the best part wasn't the climb itself; it was finally giving myself a good reason to ratchet up casual power walking to purposeful athleticism. Clearly I'm not alone in this.
We've talked a lot here about the virtue of fitness as an excellent antidote to aging, and a way to circumvent the so-called midlife crisis. "Getting better at getting older" is the mantra, and it involves both physical and mental conditioning.
You need personal resources to not just live a long life, but also a fulfilling one. When it comes to optimism, happiness, and other positive pillars of your personal psychology, it turns out money can't buy you what you need — but exercise can earn it.
Winning the rat race
A new study of more than a million Americans on fitness, money, and happiness shows that exercise is more critical to your mental health than your economic status. Those who regularly break a sweat are shown to be far less likely to be depressed versus those who don't … even compared with couch potatoes who earn $25K more a year.
Plus, there have been scores of other studies that support the idea that older adults who work out are happier. Beyond the endorphin rush, it's been proven that there's an undeniable loop between psychological well-being and physical activity, where one feeds the other in an "upward spiral."
So, no excuses. Not even — and now, maybe especially — work. Happier and healthier is the new wealthier is the new evidence-backed mantra for fitness buffs.
Balance wins again
Don't panic that you need to go to extremes to get a healthy dose of happiness. While it's awesome to set your bar high, more doesn't necessarily mean better.
In fact, the study's author found a U-shaped correlation between sport duration and mental load. The sweet spot is somewhere between three to five workouts a week, 30 to 60 minutes each.
So if you're routinely filling your social feeds with hashtags like #FitnessAddict and #NoDaysOff, keep in mind that daily workouts of three hours or more might start taking a toll on your well-being.
And remember, there is no path to happiness. Happiness is the path you travel, so get stepping!
Exercise makes you happier than money, according to Yale and Oxford research (Business Insider)