Note from Brian: Well, after over two years of pandemic and a year after being initially vaccinated, I finally managed to get COVID on a business trip to Phoenix. My symptoms are improving, but the brain fog is a real thing. So, Trudi is covering this week … enjoy!
My cousin, just four years older than me, recently texted a photo of himself reclining on a heating pad. When I asked what happened, he said, "Got old, lol."
This from a guy who walks ten miles daily and likely has several more decades ahead of him. Ageism — a term coined in 1969 to describe discrimination against seniors by Dr. Robert N. Butler, founding director of the National Institute on Aging — is often self-inflicted.
Turns out that what you believe about aging is a powerful predictor of how well you do it.
The Good Old Days
Yale psychologist Becca Levy has spent her career studying ageism's impacts. She's found it doesn't just hurt people's feelings and promote discriminatory behavior; it also has a quantifiable, negative impact on mental and physical health and well-being.
In 2002, Dr. Levy published a longevity study that followed residents ages 50+ in a small Ohio town for more than two decades. Incredibly, she found the median survival was seven and a half years longer for people with the most positive beliefs about aging vs. those with the most negative.
Dr. Levy's research over time has shown subscribing to negative views on aging is not only related to decreased longevity but also several other health- and well-being-related issues, including:
Cardiovascular events (i.e., heart failure, strokes, heart attacks)
Lower physical function vs. people with positive aging outlooks
Higher correlation with memory impairment and Alzheimer's disease
Poorer results on hearing tests
Increased instances of psychiatric illnesses (i.e., anxiety, depression, PTSD)
If that's not enough, Dr. Levy and her colleagues say that ageism leads to $63 billion in excess annual spending on common health conditions (i.e.,  injuries, diabetes, other illnesses).
Like other forms of discrimination, the best way to combat ageism is to make it personal.
Time is on Your Side
Encouragingly, Dr. Levy has discovered that ageism's negative impacts can be changed. Using simple subliminal methods, such as swapping words like "active" and "full of life" for "helpless" and "grumpy," she and her team have been able to instill a sense of competence and value in their older subjects.
You can't create beliefs, but you can activate them.
That's also our mission at Further — to help you see midlife and beyond as full of novelty and promise. This includes finding meaning and purpose in your second (third or fourth) act and being open to changing your story. We also look at places like Okinawa, Japan, one of the "Blue Zones" where healthspan and lifespan are extended. (Hint: It's not just about what and how the Okinawans eat, but also their positive outlook on aging.)
But most importantly, we believe feeling young is all about thinking young. The best is truly yet to come. And that's an outlook that never gets old.
Exploring the Health Effects of Ageism (New York Times)
Our very first Well + Wealthy fitness challenge is wrapping up this week, and it's been a resounding success. Now it's time to shift to our next challenge — meditation, which begins next week. Join us here!
Keep going-
P.S. The Rock and Roll Hall of Fame inductees for 2022 have been announced. Joining Pat Benatar, Eminem, Dolly Parton, Jimmy Jam + Terry Lewis, and Judas Priest are the Gen X favorites featured in this week's Flashback — Duranies rejoice!
Losing it at 50
You hear all these stories about how it's harder to lose weight after age 50 than it was earlier in life. While there are some biological factors that can make it harder to take off extra weight in your 50s and beyond, some of what's keeping the weight on is that your lifestyle has changed.
12 Simple Strategies to Lose Weight After 50
Keeping it 100
Biologist and genetics expert Dr. David Sinclair is out to prove he can live past 100 years old, and he thinks you can too. In this podcast episode Sinclair goes in-depth on the process of aging and the techniques you can incorporate into your life that help you live a longer, healthier life.
David Sinclair: Reversing the Aging Process
Don't Call it a Crisis
Oh sure, when younger people quit their crappy jobs coming out of a life-altering pandemic, it's The Great Resignation. But once older, higher-paid people do it (as is happening now), it's a "crisis." No, we're just less likely to put up with doing what we're "supposed to" at this age — and so we're heading to more meaningful opportunities.
The Great Resignation is Becoming a "Great Midlife Crisis"
Is Everybody … Happy?
Case in point: Social scientist Arthur C. Brooks says to be happy as you get older, you need to change the metaphor from a canvas you're filling up to a block of marble that you're chipping away.
We Have the Potential to Get Happier (and More Successful) as We Get Older. Here's How
HAL Will See You Now
At first everyone said artificial intelligence, automation, and robotics would soon take all the jobs. Now, it's like … no, we meant that jobs will be lost, but more new jobs will be created. Okay, let's assume the latter, and take a glimpse at what those jobs will be like.
Bossware is Coming for Almost Every Worker: The Software You Might Not Realize is Watching You
further: flashback
Duran Duran – Ordinary World
Duran Duran, 1993
The surprise hit from the second time Duran Duran self-titled a release (commonly known as
The Wedding Album
),
Ordinary World
seems to be a classic breakup song. Simon Le Bon, however, says it's about the death of his friend David Miles. The lyrics also work as a eulogy for the loss of fame and success that the band experienced in the late 80s / early 90s, which makes it a perfectly ironic comeback song. (YouTube)
further: sharing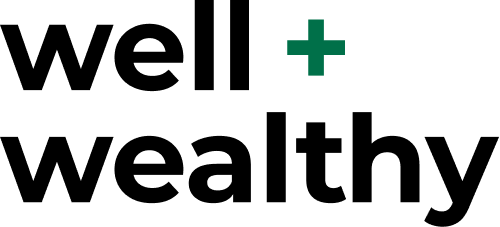 Further subscribers
earn $MOVE coin
by sharing Further with friends to gain access to our exclusive membership community
Well + Wealthy
. Get your own free weekly dose of
health, wealth, travel, and happiness advice here
, and find out all the details on our referral program.
Thank you for sharing Further!