You hear a lot about dopamine these days, and it's mostly all negative.
Yes, it's our internal "addiction" biochemical – whether drugs and gambling or shopping and social media. You can bet that dealers and developers know how to get us hooked.
Even our Thanksgiving issue of Further told you that dopamine is the reason why the thrill of obtaining that shiny new possession doesn't last, and sends you off looking for another hit. It's a complicated relationship.
But like most relationships, dopamine isn't inherently good or bad. It's all in how you cultivate it.
At it's essence, dopamine is the "do it again" drug, a chemical the brain releases when it wants us to repeat a behavior. We get a surge of it in anticipation of a reward, rather than from the reward itself.
In other words, dopamine drives desire, and desire is the root of motivation for action. That action can be good for us or harmful as the case may be.
For example, I look forward to taking an afternoon hike. Even though the uphill will be tough, I know I'll be rewarded on the downhill and afterwards thanks to the release of endocannabinoids, another lovely biochemical that sparks runner's high.
Soon I have a hiking habit. This habit perpetuates itself not only due to the many benefits beyond a rush of endocannabinoids, but also because of a regular release of anticipatory dopamine that motivates me to go hiking again.
If you're out of shape, though, it can be tough to begin. You likely need that dopamine surge for the motivation to work out even more than most, but you have to begin your workout to spark enough dopamine to be biochemically motivated in the first place.
This is where "temptation bundling" comes in. That's a term coined by Wharton professor Katherine Milkman for promising yourself a concurrent reward for doing the thing you need to do but don't necessarily want to do (at least not yet).
An example would be only allowing yourself to watch Netflix while peddling on your stationary bike. Or as in the case of Professor Milkman, she could only listen to her beloved Hunger Games audio books while working out at the gym.
Learning how to make dopamine work for you instead of against you is better than reading every book on motivation ever written. The trick is finding the best way for you to get the dopamine-driven feedback loop going in the first place.
Keep going-
P.S. New to Further? Join us here.
Dopamine+
Here's a well-rounded set of motivational tactics for establishing your work out habit. It acknowledges the dopamine connection while providing complementary prompts to get you going.
How to Get Motivated to Work Out (Mark's Daily Apple)
The Winter Blues
The annual pattern of winter depression and melancholy – better known as seasonal affective disorder, or SAD – suggests a strong link between your mood and the amount of light you get during the day.
Why Do Our Brains Get Depressed in Winter? (Greater Good)
Under Pressure
So many people are feeling overwhelmed, scattered, and stressed – so much so that focus and effective work become incredibly difficult. Here are three techniques to find focus and effectiveness even when the pressure feels overwhelming.
Working Effectively When You're Overwhelmed (Zen Habits)
The Opposite of Schadenfreude
Finding pleasure in another person's good fortune is what social scientists call "freudenfreude," a term that describes the bliss we feel when someone else succeeds, even if it doesn't directly involve us.
The Opposite of Schadenfreude Is Freudenfreude. Here's How to Cultivate It (New York Times)
The Imperfect Path to Reinvention
By Trudi Roth
By our age, we have an intimate understanding that change is the only constant. We've seen it play out countless times with jobs, relationships, homes, possessions, and even our own bodies.
As any Robert Frost or SE Hinton fan knows:
Nothing gold can stay.
For perfectionists, this is a particularly maddening reality. We want things to turn out as planned and remain enduring. But then along comes a curveball: a pandemic, a recession, a breakup, or an unexpected illness for yourself or a loved one.
It doesn't even have to be something cataclysmic. After all, things naturally wear out or break over time.
Being able to embrace change with grace is an art. And the ability to recover and restore the bits that still work while letting go of the old ideal is a practice. The two together are beautifully expressed by the Japanese tradition of kintsugi and, relatedly, the embrace of imperfection known as wabi-sabi.
Mending Senses
Loosely translated, kintsugi means "golden repair." It's the ancient Japanese art of fixing broken pottery using gold-dusted lacquer. The metaphorical application is all about resilience and your ability to put back together your physical and psychological fragments in the wake of disruption and evolution.
As Japanese kintsugi artist Hiroko Kiyokawa told the BBC:
I think our broken parts can be mended. So we should never give up on life.
This is a beautiful way of saying don't hide your scars. They're an essential part of your history and what helps make you interesting and unique.
The Art of Deliberate Imperfection
Taking the whole ethos of embracing your flaws to the next level, artist and author Austin Kleon created a matrix that shows "deliberate imperfection" as the sweet spot for creativity, inspiration, and innovation. For example:
Mistakes or 'happy accidents' that don't get thrown out, like mishearings that lead to new ideas.
Kleon notes that intentionally integrating flaws makes art – and life itself – more interesting over, say, boring old mastery. From punk rock to Navajo rugs, the work's value, appeal, and staying power come from welcoming glitches and mistakes as part of the creative process.
Just as kintsugi honors both breaking and fixing as a valuable part of a vessel, you can move from fractured to fulfilled by realizing the beauty of life isn't found in an unattainable ideal but in the unpredictable, unexpected process.
That way, the work of reinvention and transformation becomes not an arduous journey but a path forward paved with golden opportunities.
The Art of Imperfection (Austin Kleon)
Kintsugi: Japan's ancient art of embracing imperfection (BBC)
further: flashback
The Killers – Somebody Told Me
Hot Fuss, 2004
The video for Somebody Told Me is an homage to New Order's video for Crystal, which features a fictional band named – you guessed it – The Killers. (YouTube)
further: sharing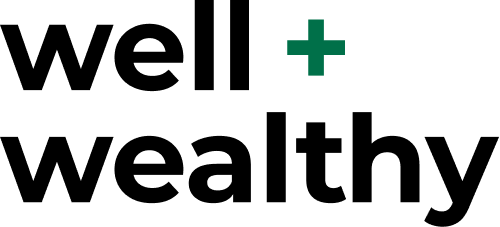 Further subscribers who share Further with friends can gain access to our exclusive membership community Well + Wealthy with only three referrals. Get your own free weekly dose of health, wealth, travel, and happiness advice here, and find out all the details on our referral program.
Thank you for sharing Further!