It's maddening.
You're working out on a consistent basis.
You got past the "getting started" hump, and you're making progress.
And that's when your brain turns on you.
It's accurate to say that you simply don't "feel" like doing your workout, whether that be walking, running, hiking, or strength training.
That's because we make decisions based on emotion, and then try to rationalize the decision we've already made.
It's been a tough day. I'm not feeling up to it. I deserve a break.
Happens to me all the time. And sometimes, I give in to my emotional lethargy.
But since rationalization can help reinforce our emotional decisions, it can also be used to spark just enough motivation and motion to get me past my unwillingness to move.
I can usually get it done by simply telling myself the truth. And the truth is that I'll feel better than I currently do if I at least go for a walk.
"Any movement that you can do is going to benefit your body, whether or not it's at the gym or structured exercise," said Katie Heinrich, a professor of kinesiology at Kansas State University.
The only thing I commit to, however, is stepping outside the front door. Then I either turn right or left, and just take one single step after another.
Soon enough, I'm out of my funk and feeling better enough to keep on stepping. At that point, I can then decide to go for a hike given that the foothills of the Rocky Mountains are right there behind my house.
This is the amazing part of it. Doing the thing I didn't want to do actually makes me happier than if I had caved and not done it in the name of comfort.
"Every minute of activity that you can do creates physiological and mental responses in your body," Professor Heinrich explained. "And typically, if someone is feeling exhausted, if you move your body, you will find that you feel better. And those aches and pains that you are starting to feel may just go away."
You don't have to psych yourself up to do a tough workout when you're not feeling it. You just have to commit to a single step, and see where it takes you.
Further reading:
How to Move Your Body When Your Brain Won't Cooperate (Vox)
Keep going-
P.S. New to Further? Join us here.
Basic Instinct
Training for general fitness can be challenging, simply because there's not a specific end goal. This article contains myth-busting and clarity-bringing concepts around fitness for the general population.
The Basics of Fitness: A Program for Everyone (The Growth Equation)
I've Been Meaning to Ask
Much of midlife centers around our physical health and our financial situation. But we also know that midlife is a time of life when we are especially focused on re-evaluating (and re-inventing) who we truly are — and this is may be the most important aspect to focus on.
7 Midlife 'Meaningology' Questions (Psychology Today)
Internet Redux
We know an artificial intelligence revolution is coming, but no one seems to realize how profoundly it will change our day-to-day lives. AI is about to revolutionize our entire information architecture, which means you'll need to learn how to use the internet all over again.
Get Ready to Relearn How to Use the Internet (Bloomberg)
A Gradual Exit
Our concept of "unretirement" is to find work you truly enjoy doing, and keeping doing it for as much and as long as you want without regard for arbitrary expiration dates. Another way to think of it is "retiring in phases."
How to Retire in Stages (and Why You Should) (Lifehacker)
By Trudi Roth
This past week, Maria Shriver hosted a "Radically Reframing Aging" summit featuring leading multi-disciplinary longevity experts and inspiring personalities.
In every presentation, whether about the physical, psychological, spiritual, or emotional aspects, there was copious evidence that our beliefs about aging shape our experience of it.
This is not to say ageism isn't an issue (it is), but as research shows, our brains can be among the worst perpetrators.
Thoughts like I'm too old or it's too late are common reasons we fail to act. And limiting beliefs don't necessarily age; the same self-sabotaging ideas that plagued you as a kid may still bring you down today.
Before you waste another minute on your ego's petty need to stay safe, it's time to take a philosophically expansive view of limiting beliefs.
What Do You Think?
"Limiting beliefs" might sound new-agey, but esteemed thinkers have been exploring the concept for ages. The French philosopher René Descartes, famous for saying, "I think, therefore I am," wrote in 1641 that everything he knows is likely false because all information is sensory, and senses can be deceptive.
[Descartes] set about rejecting absolutely everything he thought he knew, with the aim of allowing back in only those beliefs that he could be absolutely certain was not mistaken.
That's pretty radical, but you can do a version of that by simply questioning your deeply held beliefs.
Then, take it a step further by embracing 18th-century philosopher Immanuel Kant's assertion that we view everything through a filter because only "phenomena" (things as observed) and not "noumena" (things-in-themselves) are visible to us.
In other words, we see the world through belief-colored glasses. Make the effort to remove them, and we may see a different view.
Break the Limits
Once you've identified your self-limiting beliefs and acknowledged things aren't necessarily as they appear, you're ready to do the work. First up: articulate thoughts that are blocking your progress by writing them down or discussing them with a friend.
This may be uncomfortable, but it's necessary.
Next, try out a new, more positive filter. For example, what if being old meant being wise, not irrelevant? This can help you see how your associations limit your opportunities.
While you're at it, reject double standards — the crappy things you tell yourself that you'd never say to a friend. And finally, embrace the fact you're not a "rational robot."
Our emotions change more slowly than our beliefs. Expect to feel the influence of your limiting beliefs even after, rationally, you've accepted that they're false. That will change eventually.
And that's the ultimate release from limiting beliefs: embracing the inevitability of change. It pushes you in two directions: evolution or destruction.
Your choice is limited solely by the path you decide to walk.
How to change your self-limiting beliefs (Psyche.co)
further: flashback
R.E.M. – Losing My Religion
Out of Time, 1991
R.E.M. were critically-acclaimed indie darlings throughout the 80s. But it was Losing My Religion — a song rocking the mandolin — that propelled them to global superstardom. Five years later they would sign an $80 million record deal, the largest ever at the time. (YouTube)
further: sharing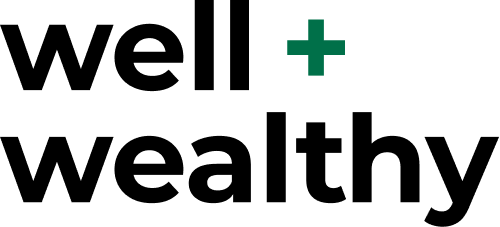 Further subscribers who share Further with friends can gain access to our exclusive membership community Well + Wealthy with only three referrals. Get your own free weekly dose of health, wealth, travel, and happiness advice here, and find out all the details on our referral program.
Thank you for sharing Further!