Further is brought to you by 1440: News Without the Nonsense
Check out 1440 — the fastest way to an impartial point-of-view. The team at 1440 scours over 100+ sources so you don't have to. Culture, science, sports, politics, business and everything in between — all in a five-minute read each morning, 100% free.
Last week we touched on how perfectionism is the mental enemy of mastery. That's because mastery is the pursuit of constant improvement, not the attainment of perfection — something that isn't actually attainable anyway.
And yet, if you asked most people, they'd likely tell you that mastery literally means flawless perfection. It's a common misunderstanding that sends many down the wrong path.
For an accurate definition, let's turn to George Leonard, the author of Mastery: The Keys to Success and Long-Term Fulfillment. Here's how he boils it down to one sentence:
Mastery brings rich rewards, yet is not really a goal or a destination but rather a process, a journey.
Leonard's book is a quick yet high-impact read. Before he dives into how to cultivate mastery in your own life, he tells you what you're up against:
The modern world, in fact, can be viewed as a prodigious conspiracy against mastery. We're continually bombarded with promises of immediate gratification, instant success, and fast, temporary relief, all of which lead in exactly the wrong direction.
And that was in 1991. Despite the idea that putting habits and process ahead of results and benefits being more widely trumpeted since then, I think it's fair to say that our culture is now even more oriented toward not only the end result by any means necessary, but actual entitlement to that result.
In the most benign form of this mindset, people still talk in terms of goals. That can't be all bad, right?
Well, not so fast.
Back in 2009, professor Lisa Ordóñez and three of her colleagues took dead aim at accepted notions of setting and pursuing goals. The research found some nasty side effects, in that pursuing clearly defined goals seemed to motivate people to lie, cheat, and otherwise engage in short-term thinking to overcome obstacles.
I don't think I need to list the many high-profile examples of this in business, politics, sports, and so on. It's a sign of a culture that rewards the wrong things, and everyone loses.
The more important finding of the study performed by Ordóñez showed that legacy beliefs about goals were too simplistic. Once removed from the laboratory into that complex environment known as "real life," rigid adherence to specific outcomes can be disastrous.
That's because pursuit of a planned outcome subverts smarter paths, bigger opportunities, and even clear signs of disaster. A preferable focus is on process rather than particular goals or benefits.
In other words, not the journey to mastery. The journey of mastery.
Mastery — like happiness — is a way of travel, not a destination. Think maybe there's a correlation between the two? Fortunately, it's never too late to start down the path.
Further reading:
Mastery: The Keys to Success and Long-Term Fulfillment (Amazon)
Keep going-
P.S. New to Further? Join us here.
Lift Your Self
Everyone knows that weight lifting increases physical strength. But, for some, it can give psychological power, too.
The Healing Power of Strength Training
Log Off and Delete Your Account?
Research suggests social media platform design make us lose track of time spent on them and can heighten conflicts, and then we feel upset with ourselves. Here's what to do about it.
Why Social Media Makes People Unhappy — And Simple Ways to Fix It
Gumming Up the Works
Your teeth and gums have a wide-ranging impact on your health, from your risk of Alzheimer's, to diabetes and cardiovascular disease. Periodontitis or deep gum disease affects more than 47% of adults over the age of 30, and by age 65 and older, 64% have either moderate or severe periodontitis.
The Silent Danger of Deep Gum Disease
Who's Zoomin' Who?
As if job interviews weren't stressful enough, now you have to worry about making a Zoom faux pas. While this is another one of those things we never had to contemplate at the beginning of our careers, here are some tips to make sure video doesn't kill the Gen X star.
Common Zoom Job Interview Mistakes To Avoid
The Unexpected Benefits of Spontaneity
By Trudi Roth
Recently I did something thrilling that upended my routine and juiced creativity: I spontaneously agreed to take my cousin's spot on a family vacation a couple of weeks before the trip commenced. Most enticing (and terrifying) was that part of the trip would be off-the-grid.
In our age of 24/7 connectedness and pandemic-related restrictions, I was doing something essential: opening up to the unknown. Research shows that habitually pursuing novelty makes us happier, cognitively sharper, and more motivated. And all of this supports greater longevity and improved healthspan.
All you have to do is get better at planning for spontaneity. Now that, Alanis, is actually ironic.
Spontaneous Expression
The art of being spontaneous comes easier to some — a preference for routine vs. spontaneity is part of our temperament. While reliable habits and routines help keep us on track, insisting on planning every little thing can stifle creativity, mental flexibility, and resilience.
Luckily, spontaneity comes naturally and is a rational action. As clinical psychologist Linda Blair explains, it's different than a willy-nilly impulse.
There's no thought process whatsoever in impulsivity. But spontaneous people, by staying connected with your gut, you're responding to your emotions, you're doing a logical process, which takes longer, but your emotions say, "This is fun, this looks different, I'll do it."
And that's the key word: fun. By bringing a sense of adventure and playfulness into your life, you create a fertile space for serendipity to occur. This empowers you to use the unknown as an antidote to the stress-inducing overscheduling that has overtaken our lives.
Impromptu You
This begs the question; how do you loosen your attachment to predictability? It's not so simple, given our COVID-induced conditioning to ensure every social interaction outside our homes and pods was meticulously planned for our health and safety.
One surefire way to ease our fear-based response and open up to spur-of-the-moment choices is mindfulness. With a more conscious thought process, you can logically assess the pros and cons and take on the calculated risk of spontaneity.
And speaking of mindfulness, mind your reminders. Get in the habit of switching your phone to "do not disturb" or leave it home, so it stops dictating and guiding your every move.
Finally, try scheduling unscheduled time. A friend recently showed me his calendar where he had big chunks blocked off weekends and evenings. "That's my 'me time,' no plans allowed," he explained. "Not to be antisocial, but if I didn't write down my downtime, I wouldn't have a minute to breathe."
And that's the truth about spontaneity. If you want to experience leisure, delight, and adventure, you've got to plan for life to go unaccording to plan.
Go ahead, be a little spontaneous (Vox)
further: flashback
Def Leppard – Photograph
Pyromania, 1983
If you trace backwards from the late 80s dominance of pop hair metal, you'll find the root in Def Leppard's 1983 album Pyromania. The album was a shift from the band's early heavier metal efforts to a more radio (and MTV) friendly sound — and lead single Photograph was the best of it. (YouTube)
further: sharing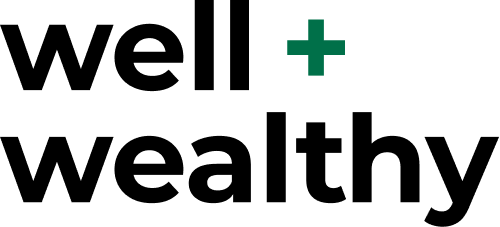 Further subscribers who share Further with friends can gain access to our exclusive membership community Well + Wealthy with only three referrals. Get your own free weekly dose of health, wealth, travel, and happiness advice here, and find out all the details on our referral program.
Thank you for sharing Further!