It's good to get what you want, right?
Achieving a goal. Passing a milestone. Obtaining a possession.
And yet, we often feel deflated shortly after. Then it's off after the next thing.
The problem is with our brains. From a neurological perspective, we feel better in pursuit of a goal than we do once we've achieved it.
The culprit? Dopamine.
In the book The Molecule of More, authors Daniel Lieberman and Michael Long explain that we get the biggest dopamine surge when we pursue something we want. Problem is, the level of dopamine greatly diminishes once we acquire that object of our desire.
So off we go in pursuit of the next thing, forever on the hedonic treadmill. What earlier researchers called a "return to our happiness set point" after achieving what we want can be better characterized as a reduction of dopamine in our brains.
We think of dopamine as a chemical that gives us pleasure. But it's more accurate to say that in many cases dopamine gives us temporary pleasure when we're pursuing more than we already have.
At midlife, many of us recognize the tyranny of dopamine and the pursuit of more. And this realization can prevent us from pursuing the way we want to live our lives, afraid that we'll only end up disappointed once again.
But there's a difference between pursuing a goal and cultivating a way of life. Instead of milestones, we aim for a process of living that brings us life satisfaction.
Happiness is not a destination, it's a journey. It's not about arriving, it's a way of travel.
So don't stop yourself from living the life you want. Just change your perspective about what's worth pursuing.
In the meantime? There's another powerful form of satisfaction that helps you escape the clutches of a goal-induced dopamine roller coaster.
It's called gratitude (and that's right).
Ironically, expressing gratitude also gives you a surge of dopamine, but with a difference. The simple act of giving thanks delivers a sustainable surge of our favorite neurotransmitter that can be called back up for as long as you continue to embrace gratitude as a part of your daily life.
So whether you're celebrating Thanksgiving tomorrow or not, take a moment to be grateful for the good things you already have. We all traffic in dopamine, but there are better ways to get your fix.
Further reading:
How Practicing Gratitude Can Lead to Happiness (Psychology Today)
Keep going-
P.S. New to Further? Join us here.
Thanks Again
Here are brand new gratitude studies (published this year) that can help you figure out the best way to express your gratitude and find the motivation to start your own gratitude practice.
Six New Studies That Can Help You Rediscover Gratitude
Smartly Indecisive
Indecisiveness would seem like a wholly undesirable trait. Recent research, however, suggests that the struggle to come to a quick conclusion – as uncomfortable as it may be – can also have an upside, since it protects people from some important cognitive biases.
Why Indecision Makes You Smarter (BBC)
War of the Roses
Of all the things that make people unhappy, being in a high-conflict romantic relationship has to be one of the worst. If you want less conflict in your relationship, learn to see the root causes of that conflict, many of which are psychological in nature.
6 Psychological Reasons There's So Much Conflict in Your Relationship (Nick Wignall)
Travel Bucket List
A pair of internationally minded writers, a chef, an architect, and a landscape photographer made a list of the most extraordinary adventures a person should seek out. Here are the results.
The 25 Travel Experiences You Must Have (NY Times)
A Better Way to Handle Holiday Bickering
By Trudi Roth
While digging into year-end content ideas with a ghostwriting client, I asked what he's known for during the holidays, like his mixology or carving prowess.
"I keep everyone from fighting," he replied with a chuckle.
In our polarized times, this seems like an invaluable skill, more than crafting cocktails or artfully serving the roast beast. Although joy is supposedly the holiday vibe, research shows that 88% of adult Americans feel stressed during the holidays.
But I'd argue it isn't about not fighting. We all could just use some help learning how to handle disagreements better.
Fishing for Trouble
You know not to sweat the small stuff, but that's challenging when hosting people with different styles, routines, beliefs, and preferences. As my nana always said:
After three days, fish and company begin to stink.
And sometimes, the unmistakable stench of a brewing battle begins after mere minutes together. Before you rage, psychotherapist Myron Nelson advises pausing to consider what's driving your discontent.
When you get into trivial fights about seemingly insignificant issues, it's not really about the issue you're arguing about. It's about what those topics, ideas, or opinions represent to you.
In other words, what seems small and superficial can have a significant impact — fostering illuminating discussions, greater understanding, and improved relationships.
Quit Your Bickering
By taking two simple steps, Nelson says you can transform conflict into conversation:
Figure out what the problem symbolizes to you
Talk about what the issue means to you vs. the problematic action
So, for example, if you love watching Planes, Trains, and Automobiles, but your mother-in-law keeps talking over the best parts even after you've politely asked her to stop, you might want to blast her. (Nelson uses this scenario to illustrate a common conflict; likewise, I am using a typical family member who might be triggering 😉)
Before you blow your stack, consider the problem and why it matters to you. In my case, being ignored reminds me of my childhood when I was taught to honor my elders, even when they were upsetting me.
Instead of fighting, I could let my mother-in-law know it feels disrespectful for her to ignore my wish to watch the film peacefully, so could we please chat after the movie?
Nelson recommends being intentional with your ask, choosing clear, descriptive words such as disrespectful, unimportant, and ignored, vs. judgments like good, bad, right, or wrong.
Because, in the end, your feelings about a situation are the source of the conflict. The more concise and honest you are, the more opportunity there is to come to a resolution.
Ultimately, it's not about getting better at fighting but at being together. And that's a worthy goal everyone can agree on.
Why You Get Into Arguments Over the Tiniest Things (Psychology Today)
further: flashback
Eurythmics – Sweet Dreams (Are Made Of This)
Sweet Dreams (Are Made of This), 1983
The only thing cooler than watching Eurythemics being inducted into the Rock & Roll Hall of Fame was seeing the obvious awe and respect that younger female musicians in the crowd had for Annie Lennox as she performed Sweet Dreams (Are Made of This). (YouTube)
further: sharing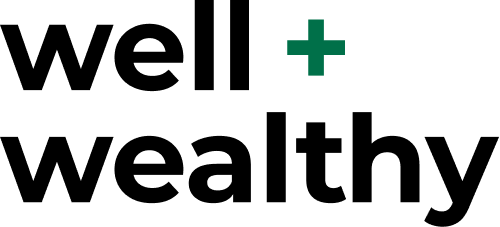 Further subscribers who share Further with friends can gain access to our exclusive membership community
Well + Wealthy
with only three referrals
. Get your own free weekly dose of
health, wealth, travel, and happiness advice here
, and find out all the details on our referral program.
Thank you for sharing Further!