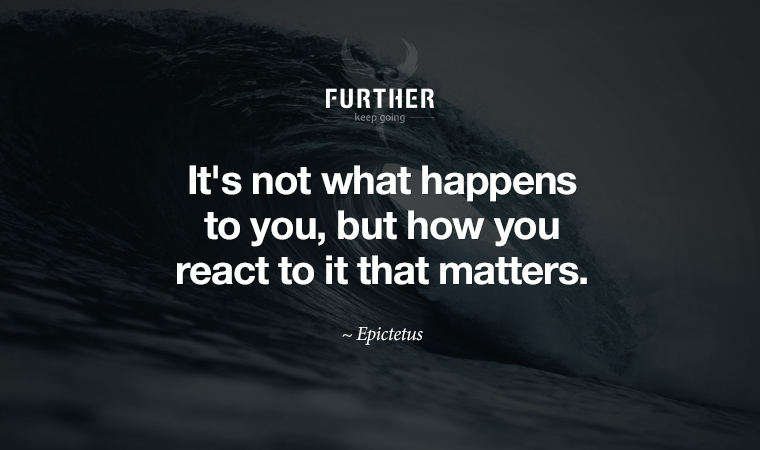 We talk a lot around here about the midlife doldrums, and how happiness begins to increase substantially around age 50. So naturally, a piece in The Atlantic that seemed to argue that your professional performance begins to decline around the same time caught my eye.
So I read it — because that's my job. All 6,500 words of it. Ugh.
I was not impressed, so I didn't write about it last week. But then the Further faithful started emailing asking me what I thought, so I read it again.
It's still a mess, really. Inapplicable anecdotes, logic-defying analogies, and a wildly meandering structure. And much, much too long.
There are a few studies cited for the proposition of professional decline with age, if you dig deep enough. But despite the way the article is positioned, it seems we actually hit the height of our professional superpowers in our early 50s.
From there? This seems to be the key point:
But the likelihood of producing a major innovation at age 70 is approximately what it was at age 20 — almost nonexistent.
Okay, I can accept that. And a much shorter article could have easily stated this obvious fact and saved me the drudgery.
But I kept thinking about it for some reason. Effectively, this is a personal essay from a man in his mid-50s who is coming to terms with himself. It's his form of self-therapy, and he somehow got The Atlantic to publish it.
And that's when I realized this essay isn't really about work performance. It's about the effect of aging on the ego of high performers. Check this:
But if you reach professional heights and are deeply invested in being high up, you can suffer mightily when you inevitably fall. That's the man on the plane. Maybe that will be you, too. And, without significant intervention, I suspect it will be me.
Performance eventually declines with age, yes. But from the opening anecdote about an elderly celebrity on an airplane lamenting his decline in status, to the ending where the author reveals that he's stepping down as president of a Washington think tank, it's really about the loss of recognition for achievement.
So if you were wildly confused when the author starts talking about Buddhism out of the blue about 5000 words in, well, no one could blame you. But when you realize that ego is the enemy of contentment and this guy has realized it, it makes more sense.
Being motivated by external rewards and recognition is a recipe for unhappiness at any age. When you're guided by your own inner scorecard, on the other hand, you enjoy the process regardless of results.
This is the real takeaway from the essay, and it's a common theme here at Further. It was best illustrated in the article by the contrast between Charles Darwin and Johann Sebastian Bach:
When Darwin fell behind as an innovator, he became despondent and depressed; his life ended in sad inactivity. When Bach fell behind, he reinvented himself as a master instructor. He died beloved, fulfilled, and — though less famous than he once had been — respected.
Of course, the age at which people in the 17th and 19th centuries began to decline (Bach and Darwin, respectively) is not very useful to a 21st-century person. We know so much more now about healthy aging and ways to protect our cognition compared with even 20 years ago.
But the difference in attitude between Darwin and Bach is instructive. Remember, part of the reason we start getting happier after 50 is because we care less about external rewards and become more inwardly driven.
Time for reinvention?
Absolutely.
Time to quit caring what others think?
Absolutely overdue.
Keep going-
P.S. Did someone forward this issue of Further to you? We'd love to have you join us by signing up here.
The fountain of youth is filled with … pomegranates?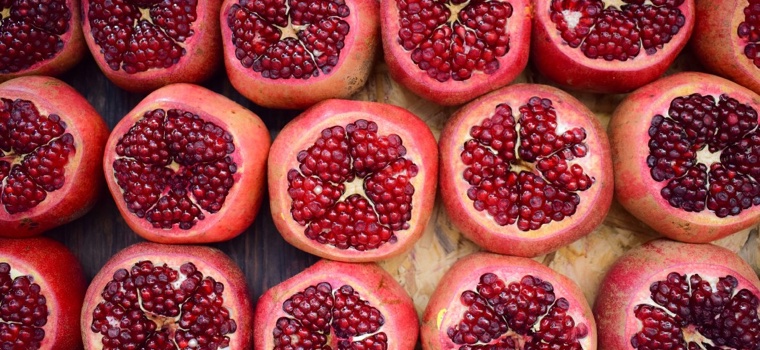 By Brian Clark
First off, before you get all conscientious based on the headline alone, don't run out to buy a bunch of pomegranates. That's not going to help.
Here's the deal … there's a compound called urolithin A (UA) that's not found naturally in any food, but biomolecules in fruits like pomegranates and raspberries break down into UA in the human gut.
In a recent study, researchers synthesized the UA compound, and administered it in various dose sizes to a group of 60 elderly test subjects. Why the interest?
The compound appears to fight aging by improving the function of mitochondria – the energy-producing part of a cell — in a way similar to the benefits of exercise.
The study was aimed at determining if the compound has beneficial results. More importantly, the researchers wanted to make sure there were no side effects.
Here comes the exercise pill?
Much as with therapies being developed to eliminate senescent cells, improving the function of our mitochondria can help stave off the diseases that come with aging. So far, the results are promising:
Importantly, the team found that at doses of 500 and 1,000 mg, the gene expression of mitochondria in skeletal muscle cells was affected, stimulating biogenesis in the same way exercise does.
Of course, maybe one should just exercise to get the benefits of exercise? While that's true, many people are praying for a pill to do the work for them, and the pharmaceutical industry is more than happy to take that money.
Getting better at getting older
The exciting part of longevity research is not the development of magic pills, necessarily. It's about better understanding why age-related diseases happen in the first place, which could lead to radical life extension therapies.
In the meantime, doing the work the old-fashioned way is required for now. And there are all sorts of collateral benefits to exercise and better nutrition, specifically when it comes to your brain health and maintaining cognitive function.
It's still early stages for all of these approaches, but the allure of those Baby Boomer dollars will keep the accelerator firmly pressed down. And that means Generation X will certainly benefit, so let's start thinking more about what we want to do with the rest of our extended lives.
Anti-aging compound from pomegranates proves promising in human clinical trials (New Atlas)
Enjoy the silence for a mental vacation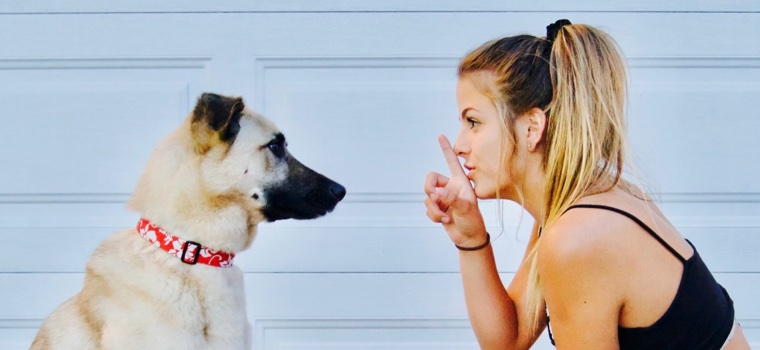 By Trudi Roth
Silence has been valued throughout the ages. Sages such as Confucious ("… a true friend who never betrays") and Lao Tsu ("… a source of great strength") to Muhammad Ali ("… golden when you can't think of a good answer") have extolled its virtues for personal growth.
And then there's how Garry Shandling put it:
The world is too noisy and distracted to probably ultimately survive. Everyone needs to shut the f*ck up. The answers are in the silence. Monks set themselves on fire to protest and to make this point. Just consider it.
Well said. But unfortunately, it's easier said than shushed.
The digital noise we're grappling with nowadays doesn't necessarily make a sound, although noise pollution is a growing health crisis.You don't even have to be conscious of the caphony to experience brain drain. Telltale signs include feeling distracted and unable to focus, solve problems, or come up with new ideas.
The quiet place isn't scary at all …
There's been loads of research on the positive effects of silence. Whereas noise ratchets up stress and tension, it's been shown that as little as two minutes of quiet can be more calming than listening to "relaxing" music.
Even more compelling is evidence from a 2013 study on mice that showed just two hours daily of silence led to the development of new cells in the hippocampus — the seat of memory, emotion, and learning. This means a little quiet time can help alleviate symptoms of even severe conditions including depression and Alzheimer's.
Pondering in peace isn't passive, either. It's an active way to flip your brain's switch to "default mode," and access the powerful flow of feelings, thoughts, memories and ideas to help you make sense of the world, as well as empathize with others.
The sound of silence
It may seem impossible to grab a piece of quiet but as the Chopra Center points out, it's less about finding silence, more about cultivating an awareness of what's already there.
So while meditation is always a great way to tune out the noise and tap into inner peace, accessing quiet can be as simple as taking a walk in nature or just paying attention to the stillness of early morning before you hop out of bed.
By allowing your brain to let down its sensory guard, you rep the benefits of self-awareness and reflection. So go ahead, steal some time for yourself, and restore what noise has robbed from you.
Science Says Silence Is Much More Important To Our Brains Than We Think (Lifehack)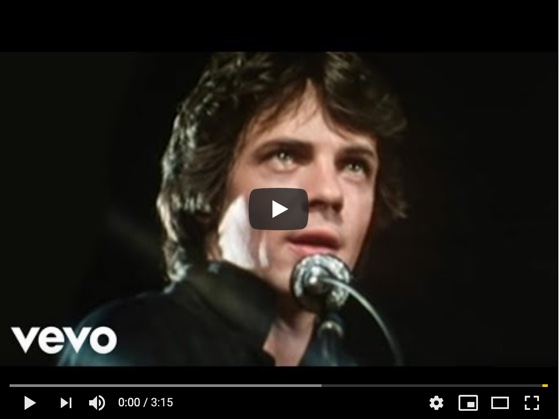 Rick Springfield – Jessie's Girl
Working Class Dog, 1981
I can't say I was a huge fan of former General Hospital heartthrob Rick Springfield back in the day, although no one can deny the catchiness of Jessie's Girl. It wasn't until Rick agreed to play an evil version of himself on Californication that he finally won me over. (YouTube)
further:
sharing
Please forward this issue of Further to a friend. Thank you!