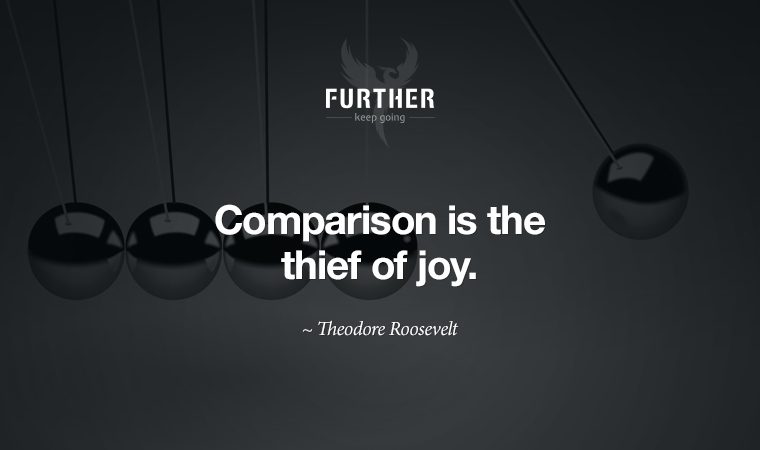 Here are some Further fundamentals:
What do all of these have in common? They're signs of a person with an inner scorecard, as defined by famed investor Warren Buffett:
The big question about how people behave, is whether they've got an inner scorecard or an outer scorecard. It helps if you can be satisfied with an inner scorecard.
In other words, people with an inner scorecard don't compare themselves to others. They don't concern themselves with how they stand relative to someone else; instead, it's about simply getting incrementally better at what you do over time.
Sure, sometimes it helps to emulate those we admire as a form of motivation. But the strongest form of motivation comes from inside you, not from external sources.
And when you compare yourself to others, you're allowing other people to drive your behavior. That often leads to profound unhappiness, even when we have so much to be grateful for.
Truth is, you're incomparable. And realizing that truth is to win the game:
There is one thing that you're better at than other people: being you. This is the only game you can really win.
Now, let's be realistic — comparison is a fundamental human impulse that had evolutionary benefits (or we wouldn't be wired to do it). And social comparison theory has been a topic of academic study since 1954, which demonstrates that some forms of comparison can be helpful for self-enhancement.
But social media has now turbo-charged our tendency to compare in all the unhealthiest ways. So, it's going to take some deliberate effort to shift our scorecard back inside where it belongs.
Here are five ways to fight the urge to compare:
Notice your triggers: The first crucial step is to become aware of when your comparison triggers occur. Experiencing envy or shame are sure tells, but your initial emotional signal will make itself known earlier.
You don't know their reality: "Never compare your inside to someone else's outside" is great advice, as you never really know what another person is experiencing. Odds are they're insecure and unhappy to some degree about themselves, too.
More money won't fix it: One of the most common ways we compare is money. And as with the last tip, you don't know if that extra cash has made the other guy happier. After a certain point, research shows it doesn't help — and chasing more money can be bad trip.
Be grateful for what you have: From a logical standpoint, there's never a point that you'll ever be satisfied, because there's always someone with more or better. Shift your perspective, though, and you'll see that what you have (and are) is plenty, and worthy of gratitude.
Compare for motivation only: If you'd like to up your own inner scorecard by emulating someone you admire, then by all means — strive to be better in ways that they are. But that's where it should end. Your own drive for self-improvement is not a competition with anyone other than yourself.
In other words, don't play someone else's game — it will leave you feeling insecure, envious, and discontented. As Shane Parrish wisely says:
You get one life. Play your own game.
Keep going-
P.S. Did someone forward this issue of Further to you? We'd love to have you join us by signing up here.
Do you have to wake up early to succeed?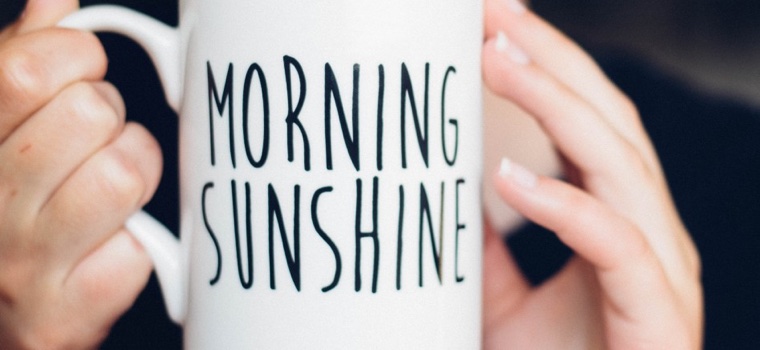 By Brian Clark
Tim Cook, CEO of Apple, and David Cush, former CEO of Virgin America, both get up around 4 am each morning. So do Jennifer Aniston, Kris Jenner, and Michelle Obama.
What's up with that? It seems to reason that these people are not getting eight hours of sleep (or even the seven hours recommended by American Academy of Sleep Medicine).
Does rising at some crazy early time have something to do with success? Actually, not at all.
In fact, not getting enough sleep is likely to harm your cognitive performance and shorten your life. So be careful who you compare yourself to when it comes to sleep.
Early to bed, early to rise?
If you're the type that can be out like a light at nine pm, well I'm absolutely jealous. But even that doesn't necessarily mean you should be waking up at four.
No matter how much sleep you get, if you're not wired for rising at the hour of the wolf, and most of us aren't, according to many sleep specialists, messing with that normal rhythm is still detrimental.
While some people need much less sleep than most, they are extremely rare. What's important is that you get as much sleep as you truly need to be your best, and then make the most of your day.
How to make mornings work for you
If it's up to you, get up when you're sufficiently rested. What time you rise does not determine your level of success — what you get done does.
That's because the only thing that truly matters is what you accomplish while you work. What time you start, and what time you finish is unimportant. What matters is what you achieve.
If it's not up to you, well … it's time to adapt. Check out these ideas from Jeff Haden over at Inc. to get your morning started right:
How to Turn Yourself Into a Morning Person, Backed by Science (Inc.)
The case for happily sucking at something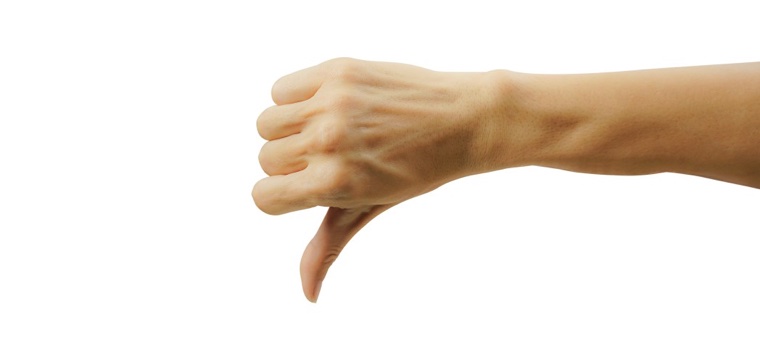 By Trudi Roth
We've been around long enough to know that failure isn't the end of the world. Perfection is just an ideal. And growth is what happens in between.
So why are we so afraid of sucking at things?
Nowadays, productivity is prioritized over play, starting (unfortunately) in childhood. If our kids didn't start building college resumes or pro-athlete profiles in kindergarten, then we were sucky parents and they're on the road to nowhere. Or so you were lead to believe.
Middle age has got some new rules, though, as "shitty surfer and all-around-imperfect human" Karen Rinaldi describes in her midlife manifesto, It's Great To Suck at Something.
The excellence of imperfection
The pursuit of perfection is something we're wired for. Pioneering psychologist Alfred Adler's life's work focused on how our actions are driven by striving to move from inferiority to superiority.
Feeling like we suck is part of the game. We cultivate inferiority complexes that have no basis in reality when we measure ourselves against our perceptions of success — and perfection by comparison with others.
Studies show that rejecting your imperfections can not only crush your self-esteem, but can also lead to depression, anxiety, and other mental illnesses. Embracing them, on the other hand, makes space for patience, humility, and self-awareness.
That leads to an incentive, as Rinaldi espouses, to suck at something:
I believe there's an even better argument for living in that sucky space more often. I believe happiness itself is found in accepting, even dwelling in, what we fail to excel at.
How to suck at something
The main requirement is to land on something that you'll love doing. Maybe it's a long-forgotten passion from childhood, like painting or acting. Perhaps it's something you've always wanted to do, but were too intimidated to try.
Whatever it is, sucking at it has to mean something to you. As Rinaldi says, "You have to give a shit in order to let go of your desire to excel at it."
There's nothing to lose and everything to gain when you when you're stoked to hang out in your discomfort zone. The fruits of your labor include vulnerability, gratitude, patience, resilience, and grit — the keys to personal growth.
Because in the end, the only thing that truly sucks is staying stuck.
It's Great to Suck at Something: The Unexpected Joy of Wiping Out and What It Can Teach Us About Patience, Resilience, and the Stuff that Really Matters (Amazon)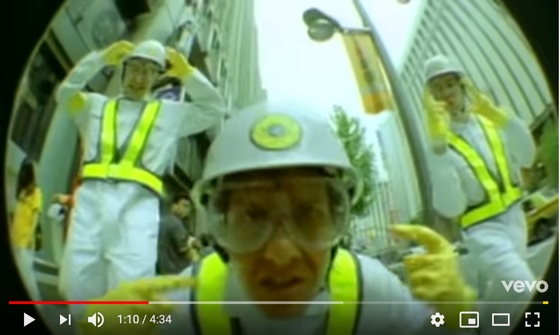 Beastie Boys – Intergalactic
Hello Nasty, 1998
Rough week? What you need, of course, is to watch a giant robot doing The Robot. The video for Intergalactic by the Beastie Boys gives you that and much more. "MMM, Drop!" (YouTube)
further:
sharing
Please forward this issue of Further to a friend. Thank you!