By now you know the many benefits of meditation. You get it, and you need a way to actually do it.
But just in case you need further motivation… research reveals that meditation keeps your brain young as you get older. High-resolution magnetic resonance imaging shows that large parts of the gray matter in the brains of those who meditated seemed to be better preserved.
And yet, resistance is still strong among many. Maybe you've tried sitting meditation but just couldn't stick with it. The difficulty is often finding the rationale, much less the time, to just sit there.
Every fiber of your being says I don't want to, at least at first. The philosopher and spiritual teacher Osho felt strongly that mandating sitting meditation on the modern person was criminally ineffective, so he advocated active, or dynamic meditation practices instead.
You don't have to go all Osho to figure out how to practice a dynamic form of meditation. Here are three effective and engaging practices you might want to give a shot.
1. Walking Meditation: You already know that walking is just plain good on its own, but if you're like most people, your mind goes completely somewhere else in the process. Walking meditation is the opposite of that — you instead focus on the experience of walking itself.
Your eyes are open, and awareness of your surroundings is obviously important. But you focus attention as each foot comes in contact with the ground, acutely aware of each step. Variations including doing a "body scan" that draws attention to every sensation you're experiencing as you walk. It's helpful to use an audio guide when you first start out.
2. Mandala Coloring: Ever seen a kid with a box of crayons and a coloring book go right into flow? That's because coloring qualifies as a meditative practice given that it intensely focuses attention.
Mandala means circle in Sanskrit, and the intricate patterns they contain intensify focus even more. Coloring a mandala using colored pencils, markers, or crayons creates a deep sense of calm and well-being. Seriously, try it… there are tons of free printable mandela images online.
3. T'ai Chi Ch'uan (Tai Chi): Be careful about stereotyping tai chi as something old people do in the park. It's a true martial art, and a practitioner can seriously mess someone up if the need for self defense arises.
But it's also a form of meditation in motion (and great exercise). By focusing attention intensely on performing each of the forms, practicing tai chi may well be the most all-around beneficial personal development activity you can do.
I haven't tried tai chi yet, but I'm seriously considering taking it up. I have done both walking meditation and mandala coloring, and the winner (for me) is … mandala coloring. It's so soothing and enjoyable.
As for a grown-ass man spending his time coloring? It's certainly not the most juvenile thing I've done lately.
Keep going-
P.S. New to Further? Join us here.
Work Workout
"Jessica DiGiovanna starts her Mondays at 6:30 a.m. with squats, dead lifts and lunges at her local Life Time gym. Afterward, she showers, gets dressed—and stays, working on her laptop and phone until about 6 p.m."
The Hottest New Office Is the Gym
Rosy Retrospection
Last week we touched on the danger of living in the past at the expense of living your best life now. Here's so follow up that wants you know that when you reminisce about the good times, recognize that you might not be viewing them accurately.
How to Stop Romanticizing the Past So You Can Enjoy Your Life Right Now
Metallic Management
The C-suite is obviously safe, and lower-level workers get a tangible boost in productivity from A.I. assistance. But middle management is looking vulnerable to automation. It's ironic that workers with a bachelor's degree or more are twice as likely as those with only a high school diploma to have their jobs disrupted by technology.
Even Your Boss is Worried About Being Replaced by AI
Meaning Manifested
College freshman Marion Block Anderson was disillusioned after two World Wars, and wrote Albert Einstein asking what the point of living was. Einstein wrote back, and offers his answer about the meaning of life.
The Uplifting Power of Tragic Optimism
By Trudi Roth
A friend lost everything he owned in the Maui fires. Cancer, now prevalent in younger people, has landed another friend's 45-year-old spouse in hospice. Even a quick drive around my suburban LA town takes me past a picket line, a homeless encampment, and a slew of boarded-up shops.
I don't usually start my Further pieces on a downer note, but nowadays, it's often challenging to be upbeat. We thought we knew turmoil as kids, but the current chaos cocktail is unprecedented, as writer Mindy Stern perfectly explains:
Historic pandemic. Historic heat. Historic wildfires. Historic breach of the Capital. Historic indictments. Historic Hollywood strikes. Historic gun deaths. Historic levels of anxiety. Historic threats to democracy.

That's a lot of fucking historics, and it's not like mundane life stops as history rolls along.
But if we've learned nothing from history, it's that times have been horrendous, and humans have survived — and thrived. The trick is to learn to leverage calamity to cultivate confidence and, ultimately, contentment.
The Plight Side of Life
Staying positive is not just tricky, but it can have a dark side known as toxic positivity. Using false cheerfulness to shoulder emotions like grief, depression, or fear quickly backfires. And while things like affirmations and rational optimism are scientifically shown to help bolster resilience, it's times like these that encourage us to tap into something more potent: tragic optimism. Famed psychiatrist Viktor Frankl, who coined the term, defined it as:
The human capacity to creatively turn life's negative aspects into something positive or constructive.
Frankl was working on his psychological thesis when he was sent to a concentration camp in 1942. There, he tested his theories, noticing that those who survived were "practicing the art of living" by joking, singing, and reviewing precious memories.
In other words, they found meaning and purpose in the simplest actions. It's a tried and true approach to saying yes to life, in spite of everything.
Crisis Inverted
When you adopt an attitude of tragic optimism, you open the doors not just to great resilience but also to what psychologists Richard Tedeschi and Lawrence Calhoun call "post-traumatic growth."
In Stern's case, the hardships of her life, for example, an arduous, emotional search as an adoptee for her birth parents, turned into "truly surreal ecstasy" when she met her biological half-sisters in person for the first time.
This isn't some frothy silver-lining platitude. There will always be adversity, both precedented and not, but Stern nails it when she says:
To live — really live — we must acknowledge and feel it all. We must find light in the dark, without denying either.
In these gloomy times, it's not a tragedy at all to be looking for the transcendent in the terrible. In fact, it's the only way to fly.
These Are The Days For Tragic Optimism. (Mindy Stern on Medium)
further: flashback
Talk Talk – It's My Life
It's My Life, 1984
Quick, think of three 80s bands with a name that is the same word repeated twice. There's Duran Duran, The The, and these guys — Talk Talk. Here's their highest charting US hit, It's My Life (no real chance of confusing it with the Bon Jovi song of the same name). (YouTube)
further: sharing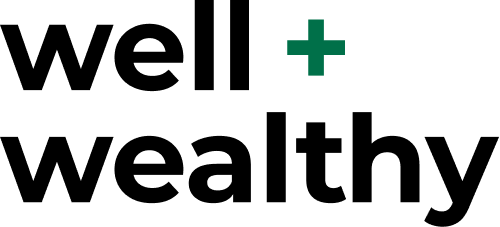 Further subscribers who share the newsletter with friends can gain three months of access to our exclusive membership community Well + Wealthy with only five referrals. Get your own free weekly dose of health, wealth, travel, and happiness advice here, and find out all the details on our referral program.
Thank you for sharing Further!