Back when I was a pre-teen, All in the Family was one of the most popular TV shows around.
The sitcom was groundbreaking in how it tackled modern social issues in the 70s, but every episode kicked off with Archie and Edith at the piano singing "Those Were the Days" in an ode to "simpler" times.
And then there's Springsteen's Glory Days, where everyone The Boss meets thrives on "boring stories" about the good ol' days. "I hope when I get old I don't sit around thinking about it, but I probably will," Bruce laments.
Glory Days isn't advocating for living in the past, just like Born in the USA isn't exactly a patriotic song. Given that Springsteen is still going strong at 73, I'd say he's had a bit of glory since he left high school.
Not that's it's a crime to engage in a bit of nostalgia, which is a relief… because we all do it (see Trudi's piece on nostalgia travel below). It can be fun to reflect on the old days, although recent research suggests that nostalgia may not make you feel better at all.
It all depends on whether you're pining for the past at the expense of living as well as you can in the here and now.
There are those whose lives truly peaked in high school, and that's a devastatingly sad thing. My thinking has always been more in line with Randall "Pink" Floyd's harsh-but-true sentiment from Richard Linklater's high school comedy Dazed and Confused:
All I'm saying is if I ever start referring to these as the best years of my life, remind me to kill myself.
Other than the all-important present moment, though, our memories make us who we are. We string those memories together into a narrative that gives us a sense of self that we project into the future. But ultimately it's just a story, and the next chapter is unfolding right now — why not make it exceptional?
Don't let where you've been limit where you can go. For us, these are the days.
Keep going-
P.S. New to Further? Join us here.
Muscle in Your Sleep
As we get older, we need plenty of protein to counteract natural muscle loss. And we need even more protein if we're lifting and trying to add muscle. Research shows drinking a protein shake before bed is highly effective at getting your muscles to put that protein to work, and the tryptophan may even help you fall asleep faster.
Protein Ingestion before Sleep Increases Overnight Muscle Protein Synthesis Rates in Healthy Older Men
Do Stop Believing
We've covered this before, but it bears repeating. While our mental and physical skills can decline over time, it turns out that most (and possibly all) of them are use-it-or-lose-it skills. This means if we never stop using these skills, we get to hang onto them — and even advance them — far later in life than anyone thought possible.
Believing Myths About Aging Makes Growing Old Worse
Stand and Deliver
Here's a longevity test I ran across recently. It involves going from a standing position to sitting cross-legged on the floor without using your hands or knees on the way down. Not that bad, but then you have to stand back up without using your hands, arms, knees, or leg to support yourself. It's a good thing to be able to do, but the standing part requires a bit of technique.
Sitting-Rising Test – Are You Aging Too Fast?
I, Robot
If I had a nickle for every time someone said what's in the headline below in the last 9 months, I'd have at least $13.35 in change. But if you haven't heard this particular saying, it's worth looking into — because it's likely true.
AI Won't Replace Humans — But Humans With AI Will Replace Humans Without AI
Is It Time to Book a Nostalgia Trip?
By Trudi Roth
When you want to push the reset button, there's perhaps no better way than to leave the comfort of your home and travel. Going to exotic foreign places can be a terrific mechanism of personal growth that expands your mind, perspective, and resilience.
But in our tumultuous, post-pandemic world, there's a growing trend towards a different kind of trip: nostalgic travel. Booking.com reported that 88% of people they surveyed about their 2023 travel wish list put nostalgic getaways at the top. This echoes recent research that says most middle-aged Americans long for pre-internet days when life was simpler and more carefree.
Having just followed that siren's song to my hometown of Boston and a couple of favorite childhood summer haunts, Cape Cod and Martha's Vineyard, I can affirm that visiting the people and places of my past was rejuvenating. But it wasn't exactly my comfort zone, either — if we've learned nothing from Marty McFly, it's that going back to the future can challenge and change you in ways you don't expect.
Nostalgia Trip
Nostalgia is, by definition, bittersweet — after all, the word was first used to describe a 17th-century psychopathological disorder observed in homesick Swiss soldiers. But modern research shows that reminiscing has many positive effects, and returning to a place that brought you joy gives you a natural boost.
The unconscious mind does not know the difference between the present and the past. That means you get double the benefit from taking nostalgia trips as summer vacations, experiencing both the same original happy hormones again and those associated with enjoying a new experience.
Add reconnecting with old friends into the mix, which studies say supports better health, less stress, and greater happiness, and you've got the perfect cocktail for a restorative vacation. (My own research affirms hanging your oldest and dearest BFFs is a tall drink of bliss 😀.)
Take a Sentimental Journey
Travel can physically spin back the clock — studies report it helps reduce the risk of heart disease, increases immunity, decreases stress, and boosts creativity. Here are a few ways to ensure your trip transports you emotionally, too:
Take a road trip to your favorite places to visit as a kid.
Travel a route that revives the past and allows you to relive history (For example, I walked the Freedom Trail.)
Go analog in a rustic cabin.
Visit a destination you love, and tell your traveling companions what it means to you (i.e., a hike, a favorite dish at a hometown restaurant, etc.).
Whatever you do, the point is to give yourself a vacation from the day-to-day by visiting yesterday. So, enjoy the view from memory lane — it's beautiful because it not only reminds you of where you came from but also shows you how far you've come.
Travel Trends: Nostalgic Travel and the Yearning for the Past (Outlook India)
further: flashback
New Order – Temptation
Substance, 1987
New Order's Substance is one of the great compilation albums of the 80s, and the band re-recorded the single Temptation for the release. The video is a short film called The Temptation of Victoria, which shows the protagonist engineering a highly cost-effective evening of entertainment in Paris. (YouTube)
further: sharing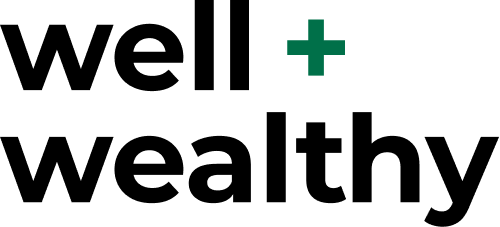 Further subscribers who share the newsletter with friends can gain three months of access to our exclusive membership community
Well + Wealthy
with only five referrals
. Get your own free weekly dose of
health, wealth, travel, and happiness advice here
, and find out all the details on our referral program.
Thank you for sharing Further!