It's been less than five months since I wrote that it was time to seriously consider what emerging artificial intelligence might mean for your career prospects.
In that short time ChatGPT was released, and you haven't been able to avoid hearing about it since. It's an evolution of GPT-3, a large language model powered by a neural network — and the much more powerful GPT-4 will be released later this year.
The bottom line? Now most everyone wants you to seriously consider what A.I will do to the job market. And it's white-collar jobs that are under direct threat.
For years, tech thinkers have been warning that flexible, creative AI will be a threat to white-collar employment, as robots replace skilled office workers whose jobs were once considered immune to automation.
Consider the tens of thousands of layoffs at prominent tech firms in recent months. These companies are best positioned to transition to a permanently lower headcount thanks to A.I., so don't be surprised when those jobs never return.
For other companies, the question becomes one of time to implementation. But since the pandemic and the tightening of the labor market, more businesses than ever are motivated to adopt new technology that lessens their reliance on humans.
As a rule, when companies can substitute machines for people, they will.
It's not that ChatGPT, as impressive as it is, is ready to kick you to the curb at this moment. It's more of a tipping point for a technology that can both learn and improvise, which is unprecedented.
These abilities are the primary difference between past technological innovation that has always created more jobs than were eliminated. And the irony is that you'll likely begin working with artificial intelligence on the job first, while essentially training it to replace you.
Working with artificial intelligence also means being monitored by algorithms in the name of productivity — which is already resulting in a dystopian workplace environment for many. So hanging on to a job may not be the win one might think it is.
It's no secret that many public corporations and private firms alike are motivated by short-term profit over the economic security of their employees. But it's a different story when you're the owner of the company.
Businesses ranging from solo freelancers to powerful small digital businesses are already using A.I. to "augment" themselves on their own terms to produce and earn more while working less. This leaves us to focus on the uniquely human tasks that help deliver even more value to our customers and clients.
If you're one of the many looking to make the leap into your own business this year (or in the near future), you'll definitely want to check out the upcoming presentations in Well + Wealthy for getting started:
Build a Personal Enterprise with Your Expertise This initial presentation explores how to create multiple streams of income from an expertise-based business.
The Power of the Mentor Method for Midlife Entrepreneurs The second webinar will go into detail on the mentor method and how attracting an audience fuels the growth of your personal enterprise.
Silver Into Gold: Big Opportunities in the Longevity Economy Here we'll explore the largest emerging market opportunity around – and it's us.
And yes, we'll also be exploring how to use artificial intelligence in your own solo or small business. Let's use technology instead of being used by it.
Join us today before the membership price goes up substantially at the end of the month.
Further reading:
How ChatGPT Will Destabilize White-Collar Work (The Atlantic)
Keep going-
P.S. Also in Well + Wealthy, our MOVE Fitness Challenge Kick-Off Webinar happens later TODAY. The presentation is by longevity-focused fitness expert Jeff Turner, and you'll get the juice you need to make movement your top priority when the challenge begins on February 1! See all the benefits of membership here and save big.
Endure the Reps
When you're over 50 it's hard to to build massive muscles, but it's really strength we're after. Before you aim for strength, though, it helps to build up your muscular endurance first. Here's how.
The Best Fitness Habits That Increase Your Muscular Endurance After 50 (Eat This, Not That)
Good Day Sunshine
Despite the challenge of waking up early enough for a workout, mornings are better for most people because they have more control over their time before the commitments of the day kick in. If you're looking to build a sustainable morning exercise routine, here's what experts say can help.
How to Become a Morning Exercise Person (New York Times)
The Extended Resignation
61% of US employees are considering handing in their resignations in 2023, according to a LinkedIn survey. While half of the respondents are fearful of layoffs, 95% of them are confident about their career prospects. Don't tell the robots.
More than Half of US Workers Want to Quit Their Jobs in 2023, a New Survey Shows (Business Insider)
¡Viva la Mexico!
Overheard in the trendy la Roma area of Mexico City (probably): "If these gringos keep coming, we're going to have to build a wall." Truth is, most Mexicans are very welcoming of their digital nomad neighbors from el Norte, which is helpful since so many of us are moving there.
A Record Number of Americans Are Moving to Mexico (USA Today)
How to Harness the Joy of Movement
By Trudi Roth
There's no question that exercise improves your physical health. And science shows that thanks to a release of feel-good endorphins, a good workout also bolsters your mental health, combating anxiety and depression.
But you don't even have to get your heart thumping or work up a sweat to benefit from physical activity. By leading with your body, not your brain, you can forge a path to greater emotional well-being and authentic expression.
All it takes is a few simple changes to your daily routine to move in the direction of blissful creativity.
Jump for Joy
Health psychologist and author of The Joy of Movement, Kelly McGonigal, has made a career out of studying the science of emotion. She also teaches fitness classes and noticed an interesting connection between her two disciplines: it's not just the intensity or duration of movement that triggers blissful sensations — it's the type of movement, too.
Researchers have identified several movements that are recognizable in many cultures as inspired by joy: reaching your arms up; swaying from side to side, like concertgoers losing themselves in the music; other rhythmic movements, such as bouncing to a beat; or taking up more space, like dancers, spinning, arms outstretched.
As McGonigal noted, these movements aren't just expressions of joy — they can also create it. Try it out with her eight-and-a-half-minute Joy Workout. Bonus bliss points if you make these moves outside, with friends, or to music.
Creative Juice
Research also shows a link between exercise and creativity, with the theory being that the positive boost from endorphins provides the fuel necessary to get into a flow state. But not all of the benefits of physical movement happen in your brain — creativity is a whole-body experience.
In order to free our audacious creator, creativity must be taken out of its mental context. We have to stop thinking outside the box and start accessing the intelligence of our bodies.
While there are countless examples of creatives who famously moved their bodies to find clarity and inspiration — for example, Henry David Thoreau and Georgia O'Keefe walked, Ernest Hemingway boxed, and Haruki Murakami runs — you don't have to be an artist to harness the power of movement.
Science shows that getting physical by playing, dancing, and making art can get you out of your head and into a creative state:
It gives us permission to use our senses in novel ways and even increases their receptivity. Through this multisensory rewiring, we find ways to arrive at our deep knowing, or our creative genius, without the usual "hard work."
A sedentary lifestyle does more than just sink your health. It also drags down your creative spirit — all the more reason to make daily movement a non-negotiable habit by joining us for the 2023 MOVE Fitness Challenge in Well + Wealthy!
The Joy Workout (New York Times)
If you want to be more creative, train your body not your mind (Fast Company)
further: flashback
Paula Abdul – Straight Up
Forever Your Girl, 1988
Paula Abdul's debut album Forever Your Girl spent a record 64 weeks on the charts before it hit number one, thanks to its third single Straight Up. Is that Arsenio Hall in the video? Yes, yes it is. (YouTube)
further: sharing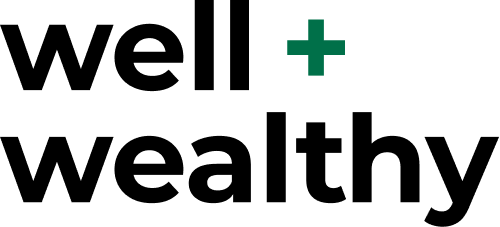 Thank you for sharing Further!
Further subscribers who share the newsletter with friends can gain access to our exclusive membership community Well + Wealthy with only three referrals. Get your own free weekly dose of health, wealth, travel, and happiness advice here, and find out all the details on our referral program.
Thank you for sharing Further!