It's perhaps ironic writing about cheerfulness for a predominately Gen X readership. But please put any cynicism aside because history shows choosing to be upbeat can be a power move.
Now, I don't mean that in a gross way, how a cheesy salesperson, pushy social media influencer, or surface-skimming colleague might fake joviality to get you to fork over something. I mean it how Ralph Waldo Emerson did when he said,
Power dwells within cheerfulness.
Author and cultural historian Timothy Hampton argues that in our current turbulent and dark days, it's the perfect time to revisit the benefits of putting on a happy face.
Emerson knew [cheerfulness] to be a resource of the self, a tool for shaping our emotional lives that can help to relocate us in the social world and link us to community.
Making merry is largely elective — just as you can keep calm and carry on, you can cheer up, buttercup. A little historical context can help you see how.
Cheer Pioneers
Like all emotions, cheer is expressed through the body. It comes from an Old French word, "chiere," meaning "face." Because merriment shows up on the face before traveling inward, by the 16th century, the noun became an adjective and a prescriptive: "cheerful."
For example, the sentiment in the Geneva Bible, "God loveth a cheerful giver," linked cheer and facial expressions to social and religious practice, becoming an indicator of engagement, belief, and hospitality. On the medical end, Renaissance doctors prescribed music, dancing, wine, good company, and "dallying and kissing" as an antidote to melancholy. (Works for me!)
At the root of cheerfulness is something greater than an individual's delight. The 18th-century philosopher David Hume argued cheer is contagious, a spark of light that ignites goodwill among others. And Emerson saw it as a creative, psychological, and emotional force. The upshot, as Hampton explains, is the simple act of being cheery has potent impacts.
Cheerfulness can condition our mood, but it also inflects our social being. It is essential to a healthy society.
Heading into the 20th century, the religious and philosophical aspects of mirth faded away. But its power as a catalyst for personal and social growth remains to this day.
Cheer Squad
The early 20th century was a negative turning point for cheer. People and organizations like SUCCESS magazine founder Orison Swett Marden, the Boy Scouts, and writer and clergyman Norman Vincent Peale became positivity peddlers who prescribed cheerfulness as a tool for professional success. By stripping the communal aspects, it became more of a hollow, inauthentic, performative action — an insincere and self-serving bid to liven things up and support the capitalist state.
This is the version of cheerfulness we tend to think of today, but don't let the stain of toxic positivity overshadow the benefits of cheerfulness, especially on the heels of a global pandemic. Choosing cheer over fear is a rationally optimistic move that can provide a much-needed vibe shift.
Cheerfulness offers a momentary, modest respite from a situation haunted by dread and confusion. We know that good cheer won't revolutionize the future, but it will render the present tolerable and bring us together in a time of isolation.
All it takes is a small conscious effort to turn that frown upside down. And the truth is we don't know what's going to be, so might as well take Monty Python's advice and always look on the bright side of life. Cheers!
Further reading:
Reasons to be cheerful (Aeon)
Keep going-
P.S. Brian is off this week touring colleges with his son, so I've stolen the keys and taken over! He managed to contribute the Flashback, of course. 😉
P.P.S. New to Further? Join us here.
An Undisciplined Approach to Getting Things Done
By Trudi Roth
There are countless platitudes extolling the virtues of discipline. So why is it so hard to stay on track with achieving your goals?
It's not just a question of willpower, which is more of a moral vs. scientific concept. As our generation knows, "just say no" is easier said than done.
Self-control waxes and wanes for various reasons, not all of which are about discipline (and lack thereof). So, don't punish yourself for not being able to get things done — instead, try looking at the root causes of the inclination for procrastination.
Out of Control
The urge to become more disciplined usually isn't the problem. It's what follows: the audit of the task at hand. Perceived load is a top reason why you don't follow through on self-commitments.
When an undertaking seems insurmountable, you are likely to procrastinate, delaying it further and further until the deadline looms uncomfortably close or not doing it at all.
Plus, there's a phenomenon known as ego-depletion that factors in, although not how you might think. In 1998, theorists surmised we have a limited daily supply of mental capacity, and self-control can swiftly drain it. Hence, willpower goes out the window.
That sounds good in theory, but multiple meta-analyses, including new research, have disproved it. Still, the idea persists, and research by growth mindset guru Carol Dweck and colleagues shows that if a person believes willpower is a limited resource, it is.
This leads us to a third major factor and key to why the ego-depletion theory was debunked: motivation. Sometimes you're simply not motivated to stay disciplined.
Motivation is not like fuel in a tank at all. It's more like a story we tell ourselves about why we do what we do. Change the story, and you can change the behavior.
Now that you know why self-discipline is challenging, how do you get sh*t done?
Whip Yourself Into Shape
Perceived load is easy to tackle — just break the daunting task into smaller chunks. For example, over at the Further community Well + Wealthy, we're doing a 108-Day Meditation Challenge. Committing to 108 days can be overwhelming; instead, we're taking it one week at a time, one day at a time, and just 10 minutes per day — much more manageable.
Since ego-depletion is all in your mind, that's where to tackle it. As you strategically plan your day, prioritize things you're inclined to do and give yourself space to take on more challenging tasks.
Finally, get to the why of your goal. Motivation flows more freely when you're jazzed about making a change. Combine all these strategies, and you'll find that discipline isn't really necessary to get cracking on your goals.
Further reading:
Beyond Discipline: The Real Reasons You Don't Follow Through on Self-Commitments (Pick the Brain)
further: flashback
The Ataris – The Boys of Summer
So Long, Astoria, 2003
The Boys of Summer
felt like it was
ours
given its heavy rotation on MTV in 1984, but it's really a Boomer anthem about the "selling out" of the 60s. So some Gen X punks gave it a bit more energy and made a single change to the lyrics: "Out on the road today, I saw a Black Flag sticker on a Cadillac." It's ours now. (YouTube)
further: sharing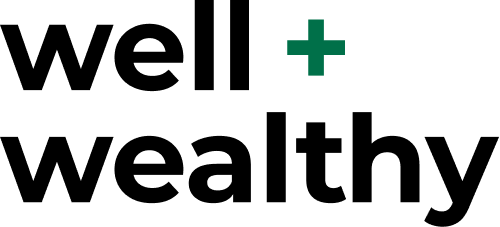 Further subscribers who share Further with friends can gain access to our exclusive membership community
Well + Wealthy
with only three referrals
. Get your own free weekly dose of
health, wealth, travel, and happiness advice here
, and find out all the details on our referral program.
Thank you for sharing Further!