All of this talk about continuing to work past traditional retirement age would be easier to swallow if we could simply rewind the aging process.
To a certain extent, that's what we're doing when we focus on the healthy aging trinity of nutrition, exercise, and sleep. Our chronological age marches forward, but we can feel and perform as if we're younger by decreasing our biological age.
What if we get the ability to literally rewind aging, though? In other words, to reverse the age of our cells so that our bodies and brains revert to an earlier stage?
Cellular senescence means that a cell has stopped multiplying and functioning properly, but doesn't die off and leave the body through apoptosis. This leads to general senescence, or aging, in the larger organism (that's you).
There have been two general theories of what causes cellular senescence. One is that a cell enters this dysfunctional state due to mutations, which would mean reversing the age of the cell and restoring the functionality would be impossible.
The competing theory is that aging is the result of losing critical instructions that cells need to continue functioning, and that it's possible to "reboot" the cell by restoring the missing epigenetic information. This is what David Sinclair, a professor of genetics and co-director of the Paul F. Glenn Center for Biology of Aging Research at Harvard Medical School, calls the Information Theory of Aging.
After 13 years of research, Sinclair provided evidence that his theory is correct, and cellular aging can be reversed. In a study published this January in the journal Cell, Sinclair reveals that his team has both sped up and reversed the aging process in mice — not just in individual cells, but for the whole animal:
In the Cell paper, Sinclair and his team report that not only can they age mice on an accelerated timeline, but they can also reverse the effects of that aging and restore some of the biological signs of youthfulness to the animals.
Okay, that's in mice (although we're more genetically similar to mice than you might think). From here, Sinclair is moving to larger non-human primates, and then to humans. He anticipates eye diseases will be the first condition used to test this aging reversal in people, since the gene therapy can be injected directly into the eye area.
It's looking incredibly promising, but don't expect to use this method to reverse your cellular aging and avoid the diseases of aging right away. It will take years to develop a true age reversal medical process through human trials, but the fact that it's even possible is amazing in itself.
In Sinclair's words:
Now, when I see an older person, I don't look at them as old, I just look at them as someone whose system needs to be rebooted. It's no longer a question of if rejuvenation is possible, but a question of when.
In the meantime … nutrition, exercise, and sleep. It's up to you to live long enough to live a lot longer.
Further reading:
Scientists Have Reached a Key Milestone in Learning How to Reverse Aging (Time)
Keep going-
P.S. Each of the next four items below has a song reference in the heading. The first person to reply to this email with the artist/group for each song wins three free months in our membership community Well + Wealthy. Hurry!
HIIT Me With Your Best Shot
Done correctly, high-intensity interval training is one of the most efficient forms of exercise. Here's how to do it.
A 19-Minute HIIT Workout for Beginners (New York Times)
The Middle
Back in the day, 40 was the marker for midlife, but now, finding consensus on when middle age begins and what it represents isn't easy. Did you know that the cast of the recent reboot of Sex and the City were the same age (average of 55) as the Golden Girls when they debuted in the mid-80s?
Whatever Happened to Middle Age? The Mysterious Case of the Disappearing Life Stage (The Guardian)
I'm Not Sick, But I'm Not Well
Here's an insightful article from Nick Wignall on hidden anxiety. Chronic stress and overwhelm, insomnia, relationship conflict, difficulty focusing, and depression can all be caused by unacknowledged anxiety.
4 Signs of Hidden Anxiety (Nick Wignall)
Takin' Care Of Business
AI is here, and you can't ignore it. You'll soon be able to ask a virtual assistant to transcribe meeting notes during a work call, summarize long email threads to quickly draft suggested replies, quickly create a specific chart in Excel, and turn a Word document into a PowerPoint presentation in seconds. And that's just with Microsoft products.
The Way We Work is About to Change (CNN)
You Need More Sleep for Healthy Aging
By Trudi Roth
You might have snoozed through the recent "World Sleep Day," but wake up — getting a good night's sleep is vital to your health.
New research from the American College of Cardiology suggests poor sleep patterns cause up to 8% of deaths. And the American Heart Association recently added sleep duration to its list of critical components for optimizing heart and brain health, as they point out:
A growing body of research shows getting little or poor sleep doesn't just make people feel tired the next day – it places them at higher risk for heart attacks and early death, along with cognitive decline, dementia, diabetes, high blood pressure, obesity, depression, and other chronic health conditions.
Apologies for the "scared straight" tactic, but we need it: Statista reports nearly 40% of adults suffer from a sleep disorder (i.e., challenges falling/staying asleep, sleep apnea, insomnia). Now's not the time to roll over and ignore your sleep issues when cures for the disease of aging are on the near horizon, which you'll be able to take advantage of if you're not asleep at the switch.
Your Exhaust System
Sleeping for seven to nine hours is crucial to your body's ability to repair and rejuvenate and your mind's ability to maintain and gain information. The first few hours are deepest, supporting tissue growth and repair and "synaptic pruning," where your brain clears out non-essential "junk" from the day to make space for what you do want/need to retain.
Next, you move into rapid eye movement (REM), a lighter, dream-centric cycle you go in and out of. When you don't sleep well, you primarily miss out on REM, disrupting learning, memory, and mood.
Finally, the last stage of sleep is when you put the finishing touches on mental consolidation and physical recovery. Experts say when you routinely cut this phase short, you'll cheat yourself of vital recovery. But losing sleep at any point in the nightly cycle comes at a high cost: your long-term health.
Sweet Dreams (Are Made of This)
Maybe you've noticed that "sleep treatments" are now trendy at high-end spas. From fancy facials to guided breathwork, specialty massages (i.e., Abhyanga, an Ayurvedic practice), and aromatherapy bath soaks, there are plenty of opportunities to trade $$ for Zzs.
But good old-fashioned sleep hygiene is free and effective. In addition to DIY versions of the above, do the following:
Keep bedtime/wake-up times consistent (even on weekends)
Make your bedroom dark and quiet
No screens two or more hours before bedtime
Take sleep-enhancing teas and herbs
Meditate (before bed or during the day to de-stress)
Plus, getting better sleep is a perennial topic at Further. You can rest assured we'll keep you updated with ways to get a good night's sleep.
What happens when we sleep, and why we need just the right amount each night (American Heart Association)
further: flashback
Echo & The Bunnymen – Lips Like Sugar
Echo & The Bunnymen, 1987
Ian McCulloch of Echo & The Bunnymen initially dismissed Lips Like Sugar as "too commercial" for the band. Since it became their most popular song, I guess he wasn't wrong about the commercial part. But it had the right balance between alternative and mainstream, especially with the video directed by Anton Corbijn. (YouTube)
further: sharing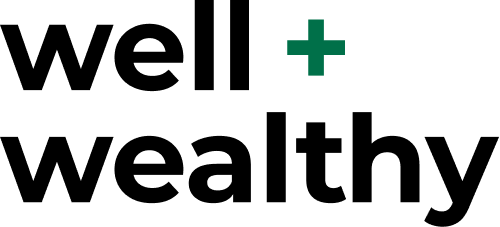 Further subscribers who share the newsletter with friends can gain three months of access to our exclusive membership community Well + Wealthy with only five referrals. Get your own free weekly dose of health, wealth, travel, and happiness advice here, and find out all the details on our referral program.
Thank you for sharing Further!