It ain't aging that kills you …
… it's those aging-related diseases.
And that's why people like Harvard's David Sinclair say, "There is no reason we couldn't live 200 years" if we can eliminate those age-related killers.
But that raises a question. If the degenerative process of aging gives rise to these fatal afflictions in the first place, could it be fair to say that aging itself is a disease?
There's actually a robust debate about this in the medical community. It's about how to define aging, and whether a biological process that contributes to the risk of developing a number of diseases is itself a disease.
In its latest catalogue of health conditions, the World Health Organization almost equated old age with disease. Then the organization backed off from making the change:
Crucially, the code associated with the diagnosis — a designation that is needed to register new drugs and therapies — included the word "pathological," which could have been interpreted as suggesting that old age is a disease in itself.
Many researchers argue that linking old age more directly to disease allows for new longevity treatments to obtain regulatory approval quicker. This then paves the way for a variety of drugs designed specifically to treat the aging process.
In other words, it's the first step in defining aging as a treatable medical condition.
If a condition is treatable, the logic goes, then it's a disease. And that's how the massive multi-billion dollar anti-aging industry is already approaching the issue — via "medical rejuvenation," or literally making us young again to increase both lifespan and healthspan.
"We think we can turn back the clock," says Richard Klausner, organizer and chief scientist of Altos Labs, a new research company seeded with more than $3 billion to make this rejuvenation possible.
Whether aging can be truly reversed in the next ten or so years isn't really the point. That's because in the process of trying, new treatments that reduce or eliminate age-related diseases will extend our healthspan to the point that we've got plenty more living left to do.
That's why our generation may live (and thrive) longer than any that came prior. And why our kids may never grow old at all.
I don't think anyone can realistically make sound decisions about work, retirement, and what you want to do with the rest of your life without properly understanding the massive efforts to reverse the detrimental effects of aging.
Take a look at these two articles from MIT Technology Review to get up to speed:
Keep going-
P.S. New to Further? Join us here.
Agent Smith Machine
Smith machines — those hefty pieces of weight equipment with a barbell fixed into a rack of steel rails — can be intimidating. But they're actually safer than full free weights and are actually pretty easy to use once you get the hang of it.
Here's How to Use a Smith Machine for Safer Strength Training
A Cinnamon Toast
In addition to being delicious, cinnamon tea is percolating with perks for your overall health. Here's a rundown of 14 benefits, plus the best brands to buy.
Sipping on Cinnamon: 14 Best Benefits of Cinnamon Tea
Abstain to Gain
The pandemic has driven many of us to drink. But if you look at the science of what happens when you stop drinking, let's just say you might have second thoughts about leaning into this habit. Plus, it's apparently cool now to quit.
What Happens To Your Body When You Stop Drinking
Thought I'd Something More to Say …
Yes, I've quoted one of the most depressing Pink Floyd lyrics in the subhead (and that's saying something). But the point stands. Aren't you here to do (and say) more?
Here Lies the Man Who Played It Safe
By Trudi Roth
Years ago, I had a terrible falling out with a close friend and neighbor. The conflict-causing issue was on her end, but my handling of the situation amplified the rift. While I hoped to talk things out, she refused. For months, I vacillated between fury and frustration, gloom and guilt.
Finally, another friend to whom I confided my anguish suggested I try a healing Hawaiian practice called ho'oponopono. It involved repeating a simple mantra that encapsulated the opposite of what I was feeling: love, repentance, forgiveness, and gratitude.
Desperate for relief, I gave it a whirl, repeating the mantra every day as I walked my dog past the ex-friend's house. After a few weeks, the emotional black cloud began to lift. And in its place, I felt something I hadn't in nearly a year: peace.
Pono Express
For centuries, native Hawaiians have seen health holistically, encompassing not just physical but also psychological, spiritual, and emotional aspects. This system is called "Huna," and it has a central concept of "pono," which essentially means "right" — not as in morally correct, but rather as being in sync with nature, other people, and yourself.
Pono is feeling profound respect for everything and everyone and, with it, a deep sense of self-respect.
To the ancient Hawaiians, being pono wasn't a once-in-a-while state; it was seen as a daily necessity for health and well-being. When that feeling was off-kilter, they took action to restore balance with ho'oponopono.
Aloha, Angst
While the process is considered a "forgiveness" practice, ho'oponopono transcends the Western concept of that word.
It's not a one-shot process of 'getting over' whatever caused you pain so you can feel a little better. It's not about letting whoever harmed you 'off the hook' and removing judgment. It's a way of life.
The words of the mantra are simple, but when you actively commit their meaning into your consciousness, they become a means of profound reconciliation:
I love you
I'm sorry
Please forgive me
Thank you
The friend who taught me this mantra told me it wasn't necessarily specific to any individual. These sentiments can clear emotional baggage from your ancestors to the present day, with others and yourself.
The idea isn't to absolve wrongdoing because we humans make mistakes and hurt others. It's about continuously realigning with your values so you can connect with what matters, disconnect from what and who drains your energy and vitality, and regain balance and harmony.
The beauty of ho'oponopono to me went beyond simple forgiveness. Choosing to focus on uplifting thoughts over self-recrimination, anger, and shame allowed me to let go and move on in the grace of an aloha state.
Pono: The Hawaiian Key to Health (Psychology Today)
further: flashback
Rick Springfield – Jessie's Girl
Working Class Dog, 1981
Turns out Jessie's Girl is a true story. Young Rick was taking a stained glass class with his friend Gary and Gary's girlfriend. Gary's name was changed to Jessie for discretion and because he was wearing a t-shirt with footie star Ron Jessie on it. Springfield doesn't know the name of the girl he lusted after, and says she likely has no idea the song is about her. (YouTube)
further: sharing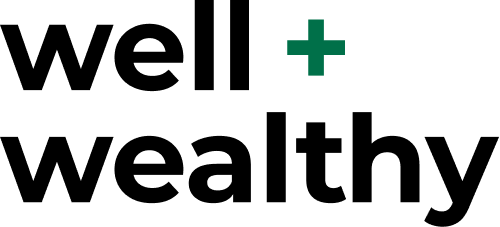 Further subscribers who share Further with friends can gain access to our exclusive membership community Well + Wealthy with only three referrals. Get your own free weekly dose of health, wealth, travel, and happiness advice here, and find out all the details on our referral program.
Thank you for sharing Further!