Further is brought to you by 1440: News Without the Nonsense
Check out 1440 — the fastest way to an impartial point-of-view. The team at 1440 scours over 100+ sources so you don't have to. Culture, science, sports, politics, business and everything in between — all in a five-minute read each morning, 100% free.
Scott Carrell and his twin brother Rich both entered the U.S. Airforce Academy after high school.
They were looking forward to facing the challenges of the Academy together, but ended up kept apart in separate squadrons. Each squadron had 30 students that did everything together and rarely mixed with the other squads.
The two brothers found time to interact when they could, which led Scott to a puzzling discovery. He had always been the better student of the two, but now Rich was outperforming him academically.
Scott still did well, ending up with a PhD and becoming an economist at UC Davis. He began reviewing and performing research on social influence to see if it could help explain why his brother's grades had suddenly surpassed his in their early years as cadets.
The book How to Change by Kay Milkman reveals the results of Carrell's research:
He found that for every 100-point increase in the average verbal SAT score of a doolie's squadron cohort, that cadet's first-year GPA rose by 0.4 grade points on a 4.0 scale. That's the difference between getting all A minuses and being a B or B plus student.
The explanation?
Given that a randomly-assigned squadron became a cadet's entire universe, the social norms of the group became hugely influential. If most people in your squad are studying hard and getting good grades, it's likely to push even an underachiever to do better as well.
From there, though, Carrell made a crucial mistake when called in to improve academic performance for other first-year cadets. Instead of randomly-assigned groups, Scott put high achievers together with low achievers into cohorts, expecting the top tier to pull the bottom tier up with them.
It backfired. Instead of the lower-performing people rising to the occasion, the two different levels of cadets self-segregated into cliques:
With no middle performers to build a social bridge between cadets at the extremes, the squadrons became polarized, and struggling students suffered. Scott had unwittingly demonstrated a serious weakness in what many viewed as a tried and true influence tactic.
The lesson?
You need people at all levels to come together to create a true community of accountability. Who you spend time with matters, and that means a diversity of personalities and skill levels are necessary for the group to thrive at a higher level.
Conforming to the social norms of the right group can help you change for the better. In effect, you're committing to perform better by emulating those who are more skilled or diligent than you may be.
That commitment alone ups your probability of actually changing for the better by 65%. Add to that the ongoing accountability interactions with the in-group you've committed to, and that increases your odds to a whopping 95%.
This is powerful stuff, and it's a big component of our Well + Wealthy community. All sorts of people in their 40s and 50s coming together to learn and change — with the accountable group dynamic adding to your individual success. You can find out more here.
Further reading:
How to Change: The Science of Getting from Where You Are to Where You Want to Be (Amazon)
Keep going-
P.S. New to Further? Join us here.
An Exercise in Futility?
You understand the benefits of physical activity. And yet, some people love it, some learn to love it, and others just plain don't like it. In this article, fitness coaches share five refreshing strategies — plus over a dozen how-to tips — that can help you stop fighting with exercise.
How to Exercise — When You Don't Like to Exercise (Precision Nutrition)
Y So Serious …
The loss of the male Y chromosome as many men age causes the heart muscle to scar and can lead to deadly heart failure, new research shows. The finding may help explain why men die, on average, several years younger than women — and lead to a way to prevent it.
Loss of Male Sex Chromosome Leads to Earlier Death for Men (Science Daily)
Pet Sounds
A new study has found that owning a pet may help delay cognitive decline as we grow older. The greatest effects of pet ownership were seen after 5 years.
Owning a Pet May Help Keep Your Mind Sharp as You Get Older (Greatist)
New Phone, Who Dis?
Calling, texting or emailing a friend just to say "hello" might seem like an insignificant gesture — a chore, even, that isn't worth the effort. But new research suggests that casually reaching out to people in our social circles means more than we realize.
Text Your Friends. It Matters More Than You Think (New York Times)
Fall in Love With Looking Your Age
By Trudi Roth
Great news from the longevity front: scientists have successfully tested a gene-editing technique that permanently lowers cholesterol, potentially stopping "the biggest killer on earth."
This is one more step towards cures for the diseases of aging, the practical implications of which we often talk about here at Further — for example, the need to increase our wealthspan along with our healthspan. But another aspect of aging can be a killer if we don't take an active stance before it's too late.
I'm talking about how our bodies betray us and bust our confidence by bulging, wrinkling, graying, and drooping. Ageism isn't just something others foist upon us; we have no problem sidelining ourselves for not looking as vital as younger people or our former selves.
What we need is a good nip and tuck — not just on the outside but on our inner conception of what it means to be appealing, attractive, and alive.
Senioritis
Do you know why we look older over time? Sure, some of it's genetics or old bad habits (curse you, Hawaiian Tropic, SPF 0!), but there are other biological imperatives that science won't necessarily change. As Gary Wenk, Ph.D., explains, what we do to survive – eating and breathing – are also what underlie the aging process.
This single critical activity, called oxidative metabolism or respiration, that is absolutely essential for your daily survival, is the most important factor that very slowly, minute-by-minute and day-by-day, ages you until your skin sags, your internal organs weaken, and you die.
While it's feasible that scientific breakthroughs may reverse that someday, for now, all we can reliably do to slow the aging process is consume fewer calories. Still, that won't stem the tide enough, and plastic surgery, hair dye, and injectables aren't the answer. (I'm an LA resident, so saying that might get me kicked out for insubordination…)
The solution to stopping feeling bad about your neck (and other body parts) is all in your head.
Going Old-School
Our generation is known for non-conformity and beautiful cynicism — like Janeane Garofolo, we've never been into selling out.
In an article by Polly Green, founder of Other Side Channeling Academy, she relates the story of being mistaken for 70 when she was 52. While initially it "knocked the wind" out of her sails, Green — an avid surfer and yoga practitioner — advocates claiming our age and voicing our truth.
Why is it an embarrassment to have old-looking skin? Why can't I have wrinkles and grey hair and own it? This is what the body does. It ages… We are allowed to age.
Research shows your thoughts about aging determine how well you wear it. If you want to feel confident in your own skin, radical acceptance is a beautiful thing.
We Are Allowed to Age: Why I Don't Care That I Look Old (Tiny Buddha)
further: flashback
Amii Stewart – Knock On Wood
Knock On Wood, 1979
I wasn't a huge fan of disco as a kid, but some songs are so good it didn't matter what genre they're in. Knock on Wood is one of those songs. Did you know it's a discofied cover of a 1966 Eddie Floyd song? (YouTube)
further: sharing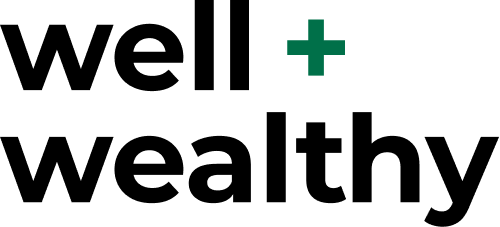 Further subscribers who share Further with friends can gain access to our exclusive membership community Well + Wealthy with only three referrals. Get your own free weekly dose of health, wealth, travel, and happiness advice here, and find out all the details on our referral program.
Thank you for sharing Further!