Ken Scott plans to live to be 500 years old.
That's not as outlandish as it may seem. Many smart people see near-term advances in synthetic biology coming that will not only significantly extend human lifespan, but reverse aging all together.
That likely means there's a young Millennial or Gen Z kid alive right now that will live a really long time. Maybe even forever.
Thing is, Ken Scott is currently 79. He's the definition of optimism.
At 79, he's already outlived the CDC's official life expectancy by two years and he has no intention of dying — or even slowing down — anytime soon. An active man, Scott jets between his homes in upstate New York and Florida, flies to exotic locations such as Panama City for business and still finds time for the odd cruise. His secret? A DIY regime of self-experimentation and untested therapies he believes will keep him going well past the next century.
I sincerely wish Ken the best. When it comes to those of us in our 40s and 50s, though, I'm a bit more bullish on our longevity prospects. And I'm not alone.
In the new book The Genesis Machine: Our Quest to Rewrite Life in the Age of Synthetic Biology, the authors envision a scenario based on today's current research and advances that has human aging reversed within the next 10 years — just as the eldest Gen Xers cross 65.
This leads to some interesting societal consequences. Generation X and elder Millennials refuse to retire as the years go by. That makes sense — there are very few people who can go another 50 years (or more) without work income.
Gen Z — our kids — essentially don't age at all. But they've been economically displaced by technology and their own parents. Social strife ensues, and in the best case scenario you're still supporting your children as they reach their 40s and 50s.
Wild, huh?
Your Game Plan for the Second Half
What if you're not even halfway done at this point of your life? Even if you're in your 50s like me?
Living much longer brings up a whole bunch of issues. For one, how are we going to pay for the rest of our lives? Odds are we're going to continue working much longer than age 65 even if the medical advances are less dramatic then laid out above.
Which brings to mind some questions:
What's your purpose that keeps you going?
What would you like to change going forward?
What do you want to do with the rest of your life?
Why not get started now?
Beyond Longevity: The DIY Quest to Cheat Death and Stop Aging
Keep going-
P.S. New to Further? Join us here.
Brain Gain
Your brain is an organ, and fueling it with the nutrients it loves can help enhance its function over time. So why not load up on foods specifically known for better brain function?
I Study Cognitive Health & Longevity: What I Eat In A Day For A Youthful Brain
Crouching Tiger
What's the best strength-building exercise many of us are almost certainly not doing? Consult enough exercise scientists and the answer would most likely be squats.
Half!
Divorce is hard, but a divorce later in life presents a unique set of challenges. A financial planner shares what to consider as you plan for — and eventually embrace — your next act.
Emerging Financially Healthy After a Gray Divorce
Weird Science
People are acting really weird — and I mean beyond the Slap Prince of Bel Air. Crime, "unruly passenger" incidents, and other types of strange behavior have all soared recently. Why?
Why People Are Acting So Weird
Overcoming Outrage to Find Forgiveness
By Trudi Roth
First, an apology: I have to rehash the Chris Rock/Will Smith Oscars smackdown. Because whether you're still struggling with forgiving Smith for his behavior or Rock for his insensitivity, this is an instructive moment in the state of forgiveness in society.
As witnessed by the rise of "cancel culture," the merciful act of forgiveness — once a virtue — is in dangerously short supply. And bad behavior has risen precipitously during the pandemic, with countless stories of people fighting, cursing, and screaming on planes, trains, and ski slopes, among other everyday places.
While there are many valid reasons tempers are running hot, the real question is how can we cool the anger and toxicity and re-learn how to co-exist peacefully?
Grudge Patch
A big reason we're struggling with forgiveness has to do with the social and digital media engine that fuels an endless cycle of moral outrage. The lack of trust and general duplicitous nature of internet culture makes us more suspicious, aggressive, and harassing, as internet researcher Alice Marwick points out:
When you think of somebody as being immoral, that shuts down the ability to have a conversation. It really does encourage dehumanization and seeing other people as the other, rather than as actual people. There are places where our sense of morality is so strong that we don't believe the other person can be redeemed.
This stokes the fires of division and polarization, which often is heightened when the offending party apologizes, as Will Smith did on Instagram. (Notice the comments are disabled on the post.) The more we hold onto anger, the more stuck we are in the muck of grudge-holding.
The only path forward is getting better at all sides of the forgiveness equation: making amends, accepting the apology, and letting go.
Sorry State
The first necessary half is a sincere apology, which social psychologists say involves admitting fault and damage, expressing remorse, requesting forgiveness, and offering compensation. The accountability piece is critical and often is the part that's missing. The apologetic statement Smith made when he resigned from the Academy of Motion Pictures Arts and Sciences is a better example than his IG apology.
Equally important is clemency. And the only way this can happen is through compassion and grace.
[Grace] forces us to contend not only with other people's human frailty but with our own: to remember how good it feels when someone, out of the blue, treats us with respect, empathy, and kindness in the middle of an angry conversation where we expect nothing but hostility.
This can feel like an impossible action in our divisive, vitriol-fueled times. But the truth is, if we can't embrace acceptance and grace today, our world will be a much uglier place tomorrow. And we'll never forgive ourselves for that.
Everyone wants forgiveness, but no one is being forgiven (Vox)
further: flashback
INXS – Don't Change
Shabooh Shoobah, 1982
If you're like me and think early INXS is the best INXS, well … Don't Change. (YouTube)
further: sharing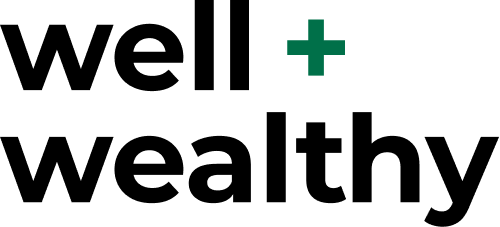 Further subscribers earn $MOVE coin by sharing Further with friends to gain access to our exclusive membership community Well + Wealthy. Get your own free weekly dose of health, wealth, travel, and happiness advice here, and find out all the details on our referral program.
Thank you for sharing Further!