You can't avoid being told to move more at every turn. And for good reason, as it's the key to vastly improving your quality of life, now and as you get older.
But sometimes the advice doesn't hit the way it needs to despite the benefits. And that's when you might need to look at the issue from another perspective.
I'm talking about sitting. It's shocking how bad this seemingly harmless aspect of modern life is for you.
Most of us sit all day for work. When we travel to work (or just about anywhere else), we're often sitting in a car. Then we get back in the car to go home and … sit.
You may know that too much sitting does terrible things to your body. But do you know just how terrible?
Last year the Annals of Internal Medicine published a study of 8,000 adults that showed an association between prolonged sitting and a risk of early death from any cause. (People who sat for no more than 30 minutes at a time had the lowest risk in that study.) Other research has linked prolonged sitting or other sedentary behavior to diabetes, poor heart health, weight gain, depression, dementia, and multiple cancers.
Dementia is the new surprise side effect of too much sitting, which I'm betting is a surprise to many:
A new study finds people with sedentary lifestyles are more likely to develop dementia, especially if they remain sedentary for 10 hours a day or more — the latest in an avalanche of research showing the best way to combat the geriatric ailment is exercise.
So what to do about it? One answer is right up there, buried in all the bad news. Don't sit for longer than 30 minutes at a time. If you can be mindful of how bad sitting longer than that is, then it's not hard to remember to get up.
And then we get back to the main point, which is to move more and intentionally exercise. Researchers​ recruited 8,000 people 45 years and older and asked them to wear an activity monitor for a week.
What they found was even small amounts of movement throughout the day counteracted the ill effects of sitting. 30 minutes of exercise a day leads to a 17% lower risk of dying. If the exercise was vigorous they had a 35% lower rate of dying.
And then there are standing desks. I have one, but don't use it for most of my work. It's not easy to adapt to, but if you can it will certainly help. I try to overcompensate with cardio and strength training.
The bottom line is we weren't designed to sit all day, and that's why it's killing us. Keeping that in mind may not be pleasant, but if it reminds you to periodically stand up and move, it's worth it.
Further exploration:
5 Habits To Reverse The Damage Of Sitting (Dan Go)
Keep going-
P.S. New to Further? Join us here.
Don't Forget to Move
Even if you never develop dementia, moving more can keep your memory sharper. Research shows regular exercise helps support episodic memory over time, and aerobic exercise seems to be best, with the greatest benefits in those 55 and up.
Exercise Frequency Can Affect Our Memory As We Age, New Research Finds (MindBodyGreen)
Sleeping On It Can Hurt
Researchers have found that about 15% of study participants used sleep medicine (like Ativan and Ambien) routinely, and those who used them "most nights" or "every night" were 30% more likely to develop dementia during the study period. Meanwhile, more people are turning to cannabis as a sleep aid, and when used sensibly it's just fine.
The Troubling Link Between Sleep Medication & Cognitive Decline, According To Research (MBGHealth)
Tapping the Retirement Reserves
A larger percentage of 401(k) participants are tapping into their retirement savings than ever because of hardships. The top reason why people needed extra financial help last year was to avoid a home foreclosure or eviction.
More People Are Tapping Into Their 401(k)s During Hardship. Here's Why (Motley Fool)
Crushing Your Fall Semester
Even though I've been out of school for almost 30 years, I still tend to divide up my year by semesters. Apparently I'm not alone. For me, it helps to have a compressed period of time that I have to accomplish certain things. Just remember, you can't slack off starting at Thanksgiving… you've got finals before Christmas!
Why You Should Divide Your Life Into Semesters, Even When You're Not in School (Vox)
Things NOT to Do Before You Die
By Trudi Roth
I collect nuggets of wisdom, and topping the list comes from a dear friend who died at 46:
Don't postpone joy.
At our age, where our crystallized intelligence gained from experience is rocking, you'd think we'd know what delights us and do it. But most of us still have a bucket list of "someday" goals we believe will help us hit the joy jackpot and provide us with greater meaning and purpose.
While aspirational goals like traveling to an exotic locale or running a marathon aren't inherently bad, they're also built on longing and joy-postponement. So, to improve your life satisfaction today, consider creating something that rhymes with bucket list: the chuck-it list.
#FlawedGoals
A cornerstone belief here at Further is that living your best life at midlife isn't about having goals for the sake of ambition. Instead, it's about developing smart habits to support behavioral vs. outcome-driven goals by shifting your focus to being from doing.
To do this, you must be laser-focused on keeping life from shoulding all over you while choosing objectives to tackle. Philosopher Valerie Tiberius suggests this is as much about knowing what you want as it is about what you don't want.
The solution to this problem lies in choosing which goals to pursue. The mere pursuit of a goal won't promote your well-being — you have to be selective. This is where the chuck-it list comes into play.
Some things you'll ditch will be simple; others, not so much. For example, I can easily bounce bungee jumping from my list, but it's much harder to drop a long-held desire of publishing a novel. This is where the chuck-it list gets challenging.
Kick the Bucket (List)
If a bucket list supposedly brings you joy, its corollary can be painful. Whether you decide something can't be done physically, financially, practically, or time-wise, you're left to grapple with negative feelings like regret and sadness. Most poignantly of all, as Tiberius points out:
They force us to come to terms with circumstances beyond our control.
She suggests we shift from a self-centered perspective to a more expansive one to combat goal-related grief. Tiberius notes that her neighbor, a retired pianist and choir director, came to consider the difficult compositions she'd never play a "sweet loss" — just because she's chucked that goal, she can still appreciate hearing the music played by others.
A bucket list isn't a catchall, and it's not the end-all, either. Plenty of new goals and adventures crop up that you'll miss if you're focused on a list that reflects an older version of you. Plus, one of the joys of getting older is we have more license than ever before to say those liberating two words (Hint: rhymes with "chuck it").
Why you should swap your bucket list with a chuck-it list (Washington Post – gift article)
further: flashback
What's Opera, Doc?
Warner Brothers, 1957
Why is that when Gen Xers hear Wagner's Ride of the Valkyries we instantly think, "Kill the wabbit! Kill the wabbit!" It's thanks to What's Opera, Doc?, a Chuck Jones animation that's regarded as the greatest cartoon ever made. (Internet Archive)
further: sharing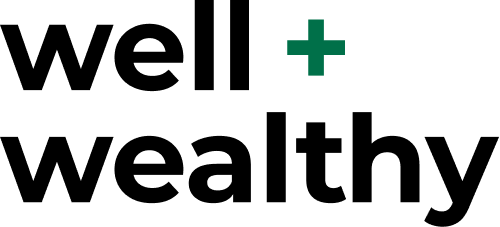 Further subscribers who share the newsletter with friends can gain three months of access to our exclusive membership community Well + Wealthy with only five referrals. Get your own free weekly dose of health, wealth, travel, and happiness advice here, and find out all the details on our referral program.
Thank you for sharing Further!