We all heard it growing up:
Quitters never win, and winners never quit.
While it's true that those who persevere at something often enjoy success, it's not true that perseverance guarantees success. According to author Annie Duke, winners quit a lot.
In fact, that's how they win.
Duke is a former professional poker player, a game where "knowing when to fold 'em" is critical for success. She's now written a book on the topic called Quit: The Power of Knowing When to Walk Away.
The demonization of quitting is not new, obviously. But in recent years there seems to be a misunderstanding of grit that's causing new confusion.
Angela Duckworth is the author of the New York Times best seller Grit: The Power of Passion and Perseverance. Based on her own research, Duckworth reveals that the ability to keep going is the key to success when compared to natural talent or native intelligence.
But as Duke points out, Duckworth would never say, "Just stick with things and you'll succeed." Duckworth instead advised to try lots of things (which requires that you quit lots of other things) to find the thing that you want to stick with.
Beyond that, there are a whole host of psychological mechanisms that keep us from quitting when we should. The sunk cost fallacy and the status quo bias are two powerful forces that encourage us to foolishly keep going when we should instead change course.
At midlife, these forces can be formidable. We may fully know we want to go in another direction with work, for example. But often "an employee will stay at a miserable job because it's the status quo, rather than quit to find a better one. We prefer the devil we know."
Truth is, when we maintain our personal status quo, we're more focused on the past than the future. And this is the biggest fallacy of all:
We fear that when we quit we are admitting failure — that we have wasted our energy. But we need to start thinking about waste as a forward-looking problem, not a backward-looking one. That means realizing that spending another minute or another dollar on something that is no longer worthwhile is a far bigger waste than whatever we have already invested.
When it comes to quitting, you'd think this is all you need to know. But Duke's book goes much deeper on understanding when to persevere and when to change course — because it's that challenging and that important.
Further reading:
Quit: The Power of Knowing When to Walk Away (Amazon)
Keep going (wisely)-
P.S. New to Further? Join us here.
Fat Hack
Hacking your metabolism to help your body burn fats and carbs more efficiently may be key to helping you lose weight, exercise longer, and reduce the risk of conditions like type two diabetes.
How Hacking Your Metabolism Can Help You Burn Fat and Prevent Disease
The Challenge
New research suggests we can train our brain to value making an effort and not just the outcome. If you're looking for new challenges that help you do just that, join us in Well + Wealthy for our Healthy Eating Challenge. It's designed to help you make better choices to boost your energy, health span, and life span.
The Brain Loves a Challenge. Here's Why.
The Lombardi Principle
As power shifts to Generation X in business circles, it's bringing with it a shift in leadership style — from leaders as capable managers to leaders as great coaches of people. This also ties in to those going out on their own, as demonstrated by the mentor model of midlife entrepreneurship.
Successful Leaders Are Great Coaches
Weed Money
On Oct. 6, President Biden granted pardons to approximately 6,500 people who have been charged by the federal government for possession of marijuana. This could accelerate the federal government's timetable for legalizing cannabis, which would create a "gold rush" of opportunities for many currently locked out of the U.S. cannabis industry.
3 Pot Stocks to Buy After Biden's Marijuana Pardons
By Trudi Roth
As people of a certain age, our search for meaning and purpose can feel at once essential and overwhelming. Making sense of our existence — the big WHY of who we are and how we can find happiness on this whirling planet in an infinite, ever-expanding universe (yes, I'm paraphrasing Monty Python) — can seem incomprehensibly enormous.
Good news! New research indicates that the age-old quest for meaning might be much easier than imagined. While contemplating the overarching implications of our work, relationships, faith, and impact on the world and fellow human beings is part of existential sense-making, it's the simple everyday experiences that add up.
In other words, every little connection counts.
The Big Picture
Throughout the ages, finding meaning in life (MIL) is something countless scholars, from philosophers to theologians, have studied. More recently, scientists have come up with three research-backed variables related to people's MIL.
Coherence: How the different aspects of your life combine in an organized way
Purpose: The impact of your goals and values on your life
Existential mattering: Understanding your existence and the importance of your place in the world (i.e., developing your existential intelligence)
These pathways all demand perspective and a broad approach to making meaning. But new research has revealed a fourth avenue open to you each day: "experiential appreciation" — placing value on daily experiences.
A Little Appreciation, Please
According to the study's authors, experiential appreciation is as vital in developing a meaning mindset as the other three variables. The team conducted seven experiments to evaluate how experiential appreciation uniquely shapes our perceptions of meaning. The research ranged from a test to evaluate how life appreciation helped people cope during the early stages of the pandemic to having subjects write about meaningful events and comment on awe-inspiring videos.
By tuning into the beauty of connection to people, events, and places on a regular basis – the "small moments' – the researchers found people can cultivate a strong sense of purpose and, along with it, fulfillment.
Simply appreciating one's experiences can foster a rich sense of meaning and perhaps shore up confidence that life has been and will be worth living.
If this sounds like mindfulness, it is, even though the researchers didn't specifically assess mindfulness in this study. Paying attention to what you're doing — and not just your thoughts about what you're doing — makes it easier to value experiences. And that makes a meaningful difference in your everyday life.
What Does It All Mean? (Mindful)
further: flashback
Michael Jackson – Beat It
Thriller, 1982
Legend has it that the knocking sound you hear at 3:07 of Beat It is the sound engineer signalling Eddie Van Halen to start his legendary guitar solo. But it's actually Michael pounding on a drum case in anticipation. Van Halen insisted on contributing for free, and wasn't even credited on what would become the biggest selling album of all time. (YouTube)
further: sharing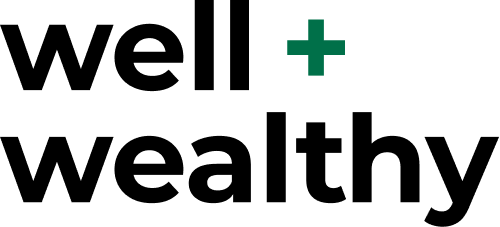 Further subscribers who share Further with friends can gain access to our exclusive membership community Well + Wealthy with only three referrals. Get your own free weekly dose of health, wealth, travel, and happiness advice here, and find out all the details on our referral program.
Thank you for sharing Further!