The Well + Wealthy fitness challenge is still going strong, and this month we're talking about investment planning during uncertain times with Todd Tresidder of Financial Mentor. Join us here.
As a person at midlife, you're likely familiar with the band Depeche Mode. But you really need to know about default mode.
The Default Mode Network (DMN) is a set of interacting brain structures that become most active when the brain is in a resting state (not focused on an external task). It's the system responsible for processing self-referential thoughts like introspection, self-criticism, self-reflection, and autobiographical memory.
When you're thinking about the past or worrying about the future, that's the DMN at work. It's the opposite of being present in the current moment. Unfortunately, the DMN tends to bubble up unpleasant memories and ideas, and studies have shown that it corresponds to negative feelings about yourself and your life.
This contrasts with when your brain is focused on a task. When you're working, reading, playing video games, or watching TV, your brain is in a state of active alertness.
From an evolutionary standpoint, focus is a form of stress — as if you're facing off with a lion or some other life or death situation. Too much focus for too long, therefore, can become stressful in a way that leads to physical illness and mental burnout.
Moving beyond the stress of focus, we sometimes find ourselves in a state of flow. This means we're so engaged in what we're doing that instead of the rush of cortisol that happens during maintained focus, we get an abundance of serotonin, dopamine, endorphins, and anandamide, which can lead to a feeling of euphoria.
In flow, you literally lose your "self." There's no more voice in your head; you simply perform. Basically, you are fully and completely absorbed in whatever you are doing instead of thinking about yourself.
In essence, when you fall into default mode, it's not the opposite of focus — it's the opposite of flow. You're entirely "in your head" at this point, and this can often be unpleasant.
When you're trying to fall asleep at night and your brain decides to kick into overdrive instead, your DMN is at it again. And the "autobiographical" aspect means this is the part of your brain that constructs the story of you.
How happy you are with that story effectively determines your peace of mind. And yet, your DMN works against changes to that story even as it repeatedly surfaces it.
In his book How to Change Your Mind, author Michael Pollan calls this area of the brain the "me" network — the place where the ego resides. Again, this is where the story of your "self" is generated, for better and worse.
A positive aspect of default mode is that it allows for creativity and innovation while not working directly on any particular problem. On the negative side, the DMN is correlated with depression, anxiety, and traumatic recall, which can lead to relentless rumination that makes people truly miserable.
Pollan notes that the ego's job is to keep our self-image intact and maintain a fixed version of reality in our mind. In other words, our ego can be a potent adversary to our efforts to develop new habits and eliminate old ones — to change into who we want to become.
So it stand to reason that if the voice in our head is hurting instead of helping, we need to find a way to quiet the DMN (or as the Buddha called it, monkey mind). There are two primary ways you can get this done.
Meditation: The Long Game
First up is meditation. It may well be that the vast majority of the documented benefits of meditation are a direct result of lessening the cognitive stranglehold of the DMN:
Studies have shown that the those who meditate spend less time lapsing into DMN states, which is one of the reasons why meditators report more positive feelings than non-meditators and are more productive than non-meditators.
People often think the goal of meditation is to suppress thought, but that's impossible thanks to the DMN. The thoughts that bubble up while you focus on your breath or mantra just happen, and that's okay. The key is to notice them and let them go. Over time, as your meditation practice calms your default mode, it becomes more effortless.
Whether your goals are spiritual or secular, meditation gets you there in a way that only an emphasis on process can. And it's becoming increasingly clear that your default mode network is what you're working to tame. Understanding this has been incredibly enlightening to me, and is helping me sustain a regular meditation practice when in the past I had let it lapse.
Psychedelics: The Short Cut
Pollan's book How to Change Your Mind is about the host of benefits that can come from psychedelics in both a therapeutic and spiritual sense, and they tie back to dampening the DMN.
The feeling of being "one with everything" that comes with a sufficient dose of a psychedelic is also called ego dissolution. In other words, psychedelics are not adding something to the body that alters us like alcohol in the bloodstream. Instead, they suppress the default mode network of our brain, which is what makes us feel artificially separate in the first place.
fMRI scans show that brains under the influence of certain psychedelics resemble the minds of people who have active meditation practices. When used therapeutically, substances such as psilocybin effectively give people who are suffering from an overactive DMN relief from anxiety, depression, addiction, and more.
Plus, researchers from a 2014 study observed when the DMN is suppressed by psychedelics, the overall communication of neurons within the brain is wildly enhanced. The long-range effect is that separate areas of the brain connect and process information differently, much like the brains of long-term meditators.
It's important to note that while psychedelics are increasingly viewed as medicine, you're not "medicating" as with habitual alcohol and marijuana use. One therapeutic trip provides months of relief, and often allows people to then add new habits like exercise and meditation to play the long game of mental wellness without substances.
How to Change Your Mind: What the New Science of Psychedelics Teaches Us About Consciousness, Dying, Addiction, Depression, and Transcendence (Amazon)
Keep going-
P.S. The choice of Enjoy the Silence by Depeche Mode up top was not arbitrary. Beyond silencing the DMN, Trudi explores the benefits of solitude down below.
Carry That Weight
According to a study out of Japan, lifting weights at the gym or even doing some heavy lifting around the house for just 30 minutes a week cuts the risk of dying early by up to a fifth.
Stronger Muscles, Longer Life: Lifting Weights for Just 30 Minutes a Week Lowers Risk of Death From All Causes
Taxman
Don't let taxes surprise you during retirement. The funds you've saved for your post-work life may be taxed too, unless you carefully plan.
3 Strategies for Reducing Tax Risks in Retirement
Lucy in the Sky with Diamonds
Psilocybin, ketamine, and MDMA may offer new hope for people dealing with depression, PTSD, cancer and other conditions.
It May Be Time to Change Your Mind About Psychedelics
When I'm Sixty-Four
Older people tend to rely more and more on their abilities to synthesize knowledge, compare current facts with past patterns, and teach others. This is crystallized intelligence, a.k.a. your Dalai Lama Brain. Used right, these abilities can be even more professionally valuable than their fluid counterparts.
The Kind of Smarts You Don't Find in Young People
The Satisfying Gift of Solitude
By Trudi Roth
Thanks to the pandemic, the idea of solitude might make you want to run for the hills (metaphorically speaking), especially if you live by yourself. However, there's a big difference between isolation and solitude — namely, how you view your time alone.
As developmental psychologist and solitude expert Virginia Thomas found in her research, those who choose alone time tend to feel "full of thoughts or things to do." Conversely, when the choice isn't yours, being by yourself can feel lonely, empty, and disconnected.
With mask mandates lifted and life returning to "normal," the decision to retreat and spend time on your own will become voluntary. And there are compelling reasons to ensure you stay practiced in the art of solitude.
Why Go It Alone
While Dr. Thomas' research on solitude-seeking teens and young adults found higher levels of personal growth and self-acceptance and less depression, studies show we get even more out of alone time as we age. With increased cognitive and emotional skills, we're better able to use solitude to our advantage.
As Jenn Drummond, a mountaineer who spends a lot of solo time training to become the first woman to climb the Seven Second Summits, told the New York Times:
Loneliness is happening to me. Solitude is happening for me. That little shift makes the biggest difference.
In that solitary space, you can bask in the calming effects of peace and quiet. Or, if being on your own makes you uncomfortable, don't suffer.
Instead, choose an activity you genuinely like and get into a flow. One caveat: Dr. Thomas' research shows that "me time" is more emotionally satisfying for those who stay off their phones and skip (doom) scrolling social media.
Fill Your Solo Cup
The good news is that solitude comes in all shapes and sizes. For example, legendary diplomat, author, teacher, and businessman George P. Schultz was known for his perspective power hour: one undisturbed hour per week where he could daydream. And science shows a solitary walk provides mental clarity and supports innovation, problem-solving, and creativity.
That said, if you're an extrovert who thrives on connection and equates solitude with excruciating silence, you're in luck. Not only is quiet not a requirement (although it does have benefits) but staying in touch with others can be part of your routine.
Astronaut Jim "Ox" van Hoften's loneliness while on space missions was mitigated by having a supportive crew. And doing things on your own, like playing Wordle, can foster connection later when you share your results in a group chat. (Something I wouldn't know anything about ?)
So go ahead — make time to be alone. Solitude gives you the fortitude necessary to pull yourself together.
How to Learn to Love Being Alone (New York Times)
further: flashback
Night Ranger – Sister Christian
Midnight Madness, 1984
If listening to Sister Christian stresses you out thanks to the drug deal scene from Boogie Nights, you're not alone. Thank to Well + Wealthy member Danielle Hughes for the Flashback selection! (YouTube)
further: sharing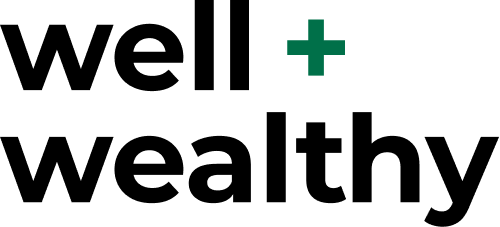 Further subscribers earn $MOVE coin by sharing Further with friends to gain access to our exclusive membership community Well + Wealthy. Get your own free weekly dose of health, wealth, travel, and happiness advice here, and find out all the details on our referral program.
Thank you for sharing Further!