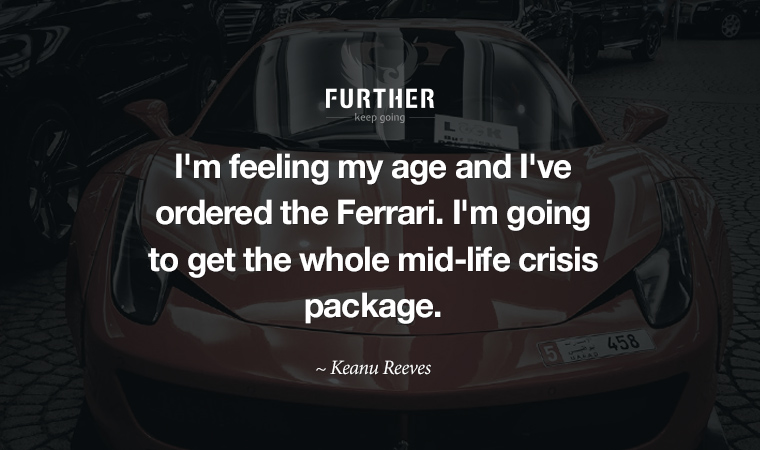 From the January 22, 2020 issue of Further
In more meh news from the slippery slope of midlife dissatisfaction, there's now an exact age where people worldwide hit bottom in their 40s, and it's 47.2.
This isn't exactly ground-breaking; the research comes from Dartmouth economics professor David Blanchflower, who has been investigating the correlation between life satisfaction and age since the '90s. He and Andrew Oswald dropped this particular bomb in research published 12 years ago, and this latest iteration expands it to a global scale.
Having lived through the terrors of being 47.2-years-old and made it through to begin the climb back up after 50, my personal research says that it's not hard to pinpoint the culprit(s), be it work-, fiscal-, family-, or health-related.
To hasten an uptick in your happiness U-curve, I recommend taking a deeper dive into what's dragging you down: are you bummed or bored?
Mind your malaise
While difficult times aren't reserved for midlife, it's indeed prime-time for adulting and its related pressures. Still, experts like Dr. Susan Whitbourne, a pioneer in the field of adult development and aging, caution against either overstating or underestimating how you're feeling.
Look at whatever the signs are that you're labeling a 'midlife crisis' or a malaise and say, 'What's really going on with me?'
A real personal inventory that skips chalking up ongoing anxiety or depression up to a "midlife crisis," and leads you to explore the underlying issues to get the help you need is what Whitbourne recommends.
Beat the boredom
When it comes to bearing the burden of responsibility, our generation is all in. As one of the experts Ada Calhoun interviewed in her new book on the "new midlife crisis": notes:
Well, you don't just have work. You have work at work and work at home and work in the family and work in the community.
Stress aside, for the most part, we got this. We've been doing the heavy lifting for the better part of two decades. And while we're the most dependable, loyal, and capable at work, we're also the unhappiest.
Doing the same thing over and over and expecting different results is, as Einstein noted, a bit crazy-making. There are a couple of things you can do to break the cycle of boredom:
Take a cue from longevity expert Laura Carstensen's socioemotional selectivity theory, and remember these responsibilities are "the good kind." Focus on what gives you emotional satisfaction in all realms.
Trade-in complacency for challenge, and choose to do what brings you meaning and purpose.
The constant in Blanchflower's research is the insight that optimistic and purpose-driven people bounce back quicker. Keep that in mind to fast-track turning your midlife frown upside down.
Your happiness is more likely to hit rock bottom at age 47.2—but there's an upside, says new research (CNBC)
Is A Midlife Crisis A Real Thing, Or Is Something Deeper Going On? (Shape)