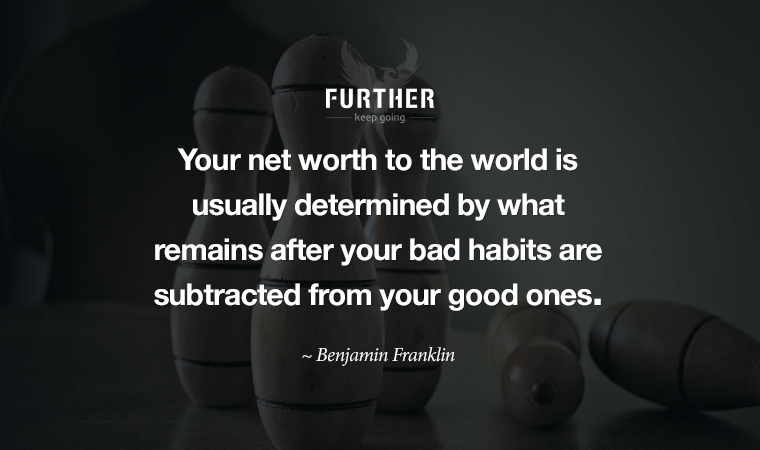 If one thing has become undeniably clear in the last couple of years, it's all about the habits. Your personal growth — or lack thereof — depends on them.
The 1.5 million people who've bought Atomic Habits by James Clear know this. The real question is, how are you doing on implementation?
As someone who has managed to create a few valuable new habits in the last few years, I can tell you this: creating new beneficial habits is easier than breaking bad habits.
And while we might focus on breaking the bad habits right out of the gate, it might make sense to create the new ones first. Why?
Well, once you have new habits that help you become a better you (like exercising, eating, and sleeping better), you'll have even more incentive to tackle the bad habits that you know (now more than ever) are negatively impacting you. Things like sugar, alcohol, and smoking (that also qualify as addictions).
There's nothing like experiencing some level of improvement to know that you're only as good as your bad habits. Even with this heightened motivation, the bad habits will still challenge you — but that motivation and some smart strategies are going to help you knock them out.
Here's a quick look at three ways to help yourself:
1. Develop a mantra: When your brain is tempting you to cave, drown out those thoughts with a mantra that you can repeat over and over again (such as "self-respect" or "not today, devil donuts").
2. Write a list of reasons why: Improve your decision making — and resist the urge to give in — by balancing your emotions with a logical list of all the reasons why you shouldn't.
3. Create obstacles: Bad habits are often too convenient, so a simple but effective way to give them up is to make them harder to access. For starters, keep the junk food, booze, whatever out of the house.
When you get rid of something that's holding you back, your good habits become much more powerful. For more detail on these three strategies, check out this article:
3 Strategies for Giving Up Bad Habits (Psychology Today)
Your Portfolio Career
A portfolio career is a life where you don't pick one vocation, so you're not confined or constrained by a solitary interest. Instead, you treat your career like a series of investments of time and energy that, over time, accumulate in value.
The Cure for a Boring Career: Build a Portfolio Life (Goins, Writer)
The Fitness Equation
This article on understanding what realistic progress looks like for weight loss and muscle gain is written for personal trainers and fitness coaches to help their clients. As someone who prefers to be my own life coach, I found it incredibly useful (and free).
Fat Loss and Muscle Gain: What Does Realistic Progress Look Like? (Precision Nutrition)
It's Getting Better All the Time
Excellent interview with neuroscientist Daniel J. Levitin, author of Successful Aging: A Neuroscientist Explores the Power and Potential of Our Lives. Check it out to refute the common stories we tell ourselves as we age, why hiking is likely the best exercise you can get, and why the acronym COACH contains the essential keys to successful aging.
What Neuroscience Can Teach Us About Aging Better
Down below, Trudi revisits the doldrums of your 40s, the exact age when your dissatisfaction peaks, and how to figure out what's really at the bottom of it.
Keep going-
P.S. Did someone forward this issue of Further to you? We'd love to have you join us by signing up here.
further:
books
Neuroscientist Daniel J. Levitin looks at the science behind what aging really means in his book Successful Aging, using research from developmental neuroscience and the psychology of individual differences. In the process, Levitin reveals resilience strategies and practical, cognitive enhancing tricks everyone should do as they age. (Amazon)
When you buy a book through Further, we get a small store credit to buy more books. Thank you!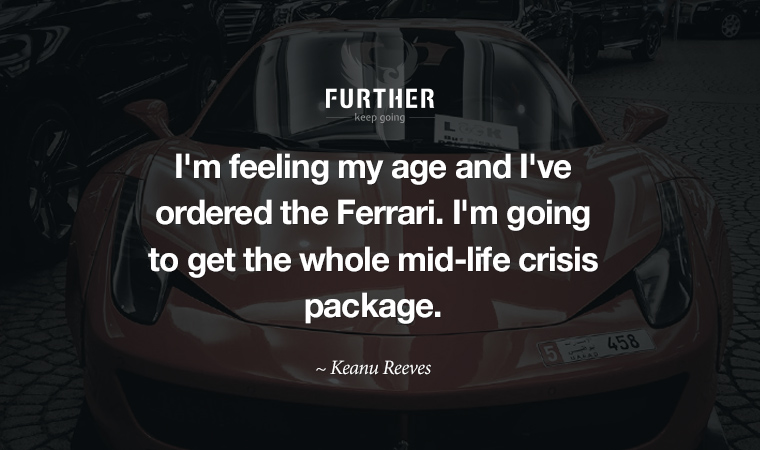 By Trudi Roth
In more meh news from the slippery slope of midlife dissatisfaction, there's now an exact age where people worldwide hit bottom in their 40s, and it's 47.2.
This isn't exactly ground-breaking; the research comes from Dartmouth economics professor David Blanchflower, who has been investigating the correlation between life satisfaction and age since the '90s. He and Andrew Oswald dropped this particular bomb in research published 12 years ago, and this latest iteration expands it to a global scale.
Having lived through the terrors of being 47.2-years-old and made it through to begin the climb back up after 50, my personal research says that it's not hard to pinpoint the culprit(s), be it work-, fiscal-, family-, or health-related.
To hasten an uptick in your happiness U-curve, I recommend taking a deeper dive into what's dragging you down: are you bummed or bored?
Mind your malaise
While difficult times aren't reserved for midlife, it's indeed prime-time for adulting and its related pressures. Still, experts like Dr. Susan Whitbourne, a pioneer in the field of adult development and aging, caution against either overstating or underestimating how you're feeling.
Look at whatever the signs are that you're labeling a 'midlife crisis' or a malaise and say, 'What's really going on with me?'
A real personal inventory that skips chalking up ongoing anxiety or depression up to a "midlife crisis," and leads you to explore the underlying issues to get the help you need is what Whitbourne recommends.
Beat the boredom
When it comes to bearing the burden of responsibility, our generation is all in. As one of the experts Ada Calhoun interviewed in her new book on the "new midlife crisis": notes:
Well, you don't just have work. You have work at work and work at home and work in the family and work in the community.
Stress aside, for the most part, we got this. We've been doing the heavy lifting for the better part of two decades. And while we're the most dependable, loyal, and capable at work, we're also the unhappiest.
Doing the same thing over and over and expecting different results is, as Einstein noted, a bit crazy-making. There are a couple of things you can do to break the cycle of boredom:
Take a cue from longevity expert Laura Carstensen's socioemotional selectivity theory, and remember these responsibilities are "the good kind." Focus on what gives you emotional satisfaction in all realms.
Trade-in complacency for challenge, and choose to do what brings you meaning and purpose.
The constant in Blanchflower's research is the insight that optimistic and purpose-driven people bounce back quicker. Keep that in mind to fast-track turning your midlife frown upside down.
Your happiness is more likely to hit rock bottom at age 47.2—but there's an upside, says new research (CNBC)
Is A Midlife Crisis A Real Thing, Or Is Something Deeper Going On? (Shape)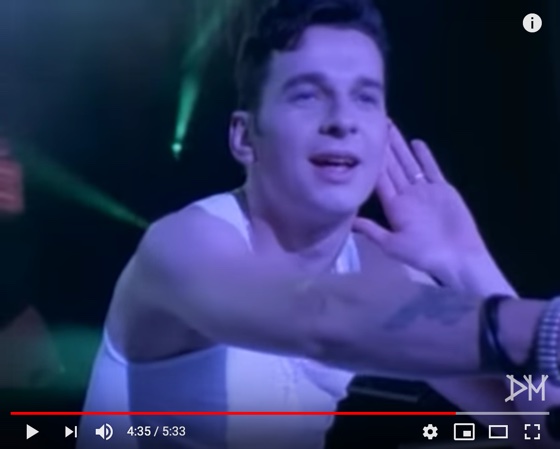 Depeche Mode – Everything Counts
101, 1989
I love to hear a crowd singing in unison, and Everything Counts live at the Rose Bowl in 1988 is one of my favorite examples. Congrats to Depeche Mode for (finally) being inducted into the Rock and Roll Hall of Fame! (YouTube)
further:
sharing
Please forward this issue of Further to a friend. Thank you!