There's a reason they call us the "sandwich generation." That's when people at middle-age care for both their aging parents and their own children to varying degrees.
It's a historically unique situation because on one hand our parents are living longer, while on the other we delayed having our own kids until later in life. This is just one aspect of the massive demographic shift that Generation X is at the forefront of.
I'm fortunate that my own parents are still going strong. The only issue so far is that I have to tell them to take it easy a bit. That's a great sign.
But things change. And it's not easy to talk about important issues related to aging with your parents when suddenly the child is in the position of caretaker. Talking, though, is exactly what's needed to avoid difficult situations in the future.
The Money Talk
It's time to have an uncomfortable talk with your parents. It's a very different chat from the one you may have had with them as an adolescent. This time it's about money, specifically theirs.
According to a recent Wells Fargo survey:
More than a third of Americans with aging parents haven't talked about their parents' current or future finances, and almost half of Americans would rather discuss funeral plans than financial plans with their parents.
"Maybe your parents have taken care of business. But until you know the facts, that assumption is magical thinking at best," says Ethan Blumen of My Aging Parents. "At worst, it's a real and significant threat to your own financial security."
Plans for Aging in Place
There's a good chance that your parents want to live in their own home forever (or at least for as long as possible). That's according to AARP research.
And that's totally understandable. Unfortunately, the National Poll on Healthy Aging reveals that many older adults haven't taken the necessary steps to make their homes suitable as they get older.
"[Your parents] may be in great shape now, but stuff happens. Like it or not, most of us will have some disability at some point," says Beth Spencer, M.A., M.S.W. The first step is to take time to discuss with your parents where they see themselves down the road, and then implement what needs to happen to make it a reality.
The Driving Issue
Probably the most dangerous talk you may need to have with one or both parents is about driving, and I mean that in more ways than one. Driving in an impaired condition is a safety hazard for everyone, but no one wants to hear that they can no longer safely operate a motor vehicle.
It's important to note that chronological age is not a determining factor for competence in driving, just as with continuing to work or serving in political office. "It's about the functional ability to drive safely, or 'driving fitness,'" says Blumen, "which is affected by physical and cognitive changes, medical conditions, medications, and other factors."
The time to talk about it is now, before an accident or other undeniable signal brings the situation to an emotional head. There may be pushback, but if you can talk about the driving issue as part of a broader life planning process, it will likely go over better.
Further exploration:
My Aging Parents (free newsletter)
Keep going-
P.S. New to Further? Join us here.
Produce Prescription
A new study adds to the evidence that a diet full of fruits and vegetables can help improve heart health. Researchers evaluated the impact of "produce prescriptions," which provide free fruits and vegetables to people with diet related diseases including diabetes, obesity and hypertension. The results were clear.
Prescriptions for Fresh Fruits and Vegetables Help Boost Heart Health (NPR)
Eat Mor Chikin
Or fish. Or cottage cheese. Or ignore what those cows say and have a steak. The point is you likely need more protein. New research shows that the proliferation of fat and carbohydrate-rich processed foods that are concurrently low in protein are the cause of the obesity epidemic. Your body is seeking the missing protein, so it prompts you to keep scarfing. Prefer plant-based? Try these sources.
Protein's Pull: The Dietary Dynamics Driving Obesity (SciTech Daily)
Your Unretirement Plan
A "second act" is generally a major career change that occurs after retirement, but that doesn't mean you necessarily have to wait. Smart Gen Xers are creating "unretirement plans" where they start transitioning now, especially when it's a business of your own.
Beyond 65: Redefining Retirement and Embracing a Purposeful Second Act (Kiplinger)
Open and Shut
Why do some people seem to make constant progress in their professional and personal lives while others repeat the same mistakes? It comes down to mindset. Over time, the person who approaches life with an openness to being wrong and a willingness to learn outperforms the person who doesn't.
The Difference Between Open-Minded and Closed-Minded People (Farnam Street)
The Virtue of (a Little) Vice
By Trudi Roth
Confession time: I binge-watched Dan Buettner's new series, Live to 100: Secrets of the Blue Zones, over a bag of Doritos and a high-octane IPA.
Hypocritical? Sure. A bird-flip not just to Buettner's longevity work but also what I write about, preach, and live by? Absolutely. But honestly, it felt great. In an awful way, of course — as processed foods and booze are wont to do.
In our era of hyperactive wellness, it's healthy to let yourself off the hook occasionally. A private vice (or two) can be just what you need to better understand what's right for you.
Breaking (Down) Bad
What does it mean to be "bad," anyway? I'm not talking about in a Walter White way; just garden variety transgressions that harm nobody except perhaps yourself. As psychologist Jamieson Webster has found, most of her patients grapple with it in their attempts to be the perfect spouse/friend/parent/citizen.
I see patients grow fearful when they can't tell if what they desire is compulsive — just another rote, maybe addictive, behavior, or a real attempt to test the boundaries they live under. How do you locate free will in a world this compulsory?
Freud theorized that recognizing the "individuality and multiplicity of desires" would lead society to become more judicious. In our internet-driven age that's created the so-called "shame-industrial complex," it can be trickier to allow your desires to surface, but as Jamieson argues, it's just as crucial. Experimenting with what you consider taboo helps you clarify your boundaries and make more authentic choices about living your life.
A Little Vice Advice
As a meditation teacher, I've studied the Vedic worldview, and the story of how humans came to be is a favorite. In the beginning, consciousness was all there was: perfect, whole, pure, and complete. But that became a bit boring, so one day, consciousness broke itself in half and gave one side the gift of forgetting.
The part that split off was we humans, freeing us up to explore all aspects of life in the journey to rediscover that original bliss. And so, nature encouraged us to dance with the imperfect parts of ourselves and, when needed, embrace self-forgiveness.  
If you've learned nothing from our recently departed patron saint of laid-back decadence, Jimmy Buffett, it's that we all get to pick our poisons. While wasting away in Margaritaville's hot sun got him in the end, his lifestyle was his choice. And not just his, but millions of Parrot Heads and others who supported him in amassing a billion-dollar fortune built on the desire to believe it's always five o'clock somewhere.
So, if a cheeseburger is your paradise, go for it. Sure, you might be reincarnated as a cow; but to some, they're sacred animals. In other words, one person's virtue is another's vice.
I Don't Need to Be a 'Good Person.' Neither Do You. (New York Times – gift article)
further: flashback
Come Monday – Jimmy Buffett
Living & Dying in ¾ Time, 1974
When I heard the news of Jimmy Buffett's passing all I could think was, "Well done sir, you've lived life to the fullest." But listening to Come Monday (appropriately over Labor Day weekend) made me sad, because we're the ones missing out on having him around. (YouTube)
further: sharing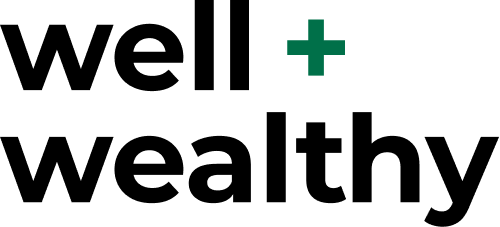 Further subscribers who share the newsletter with friends can gain three months of access to our exclusive membership community Well + Wealthy with only five referrals. Get your own free weekly dose of health, wealth, travel, and happiness advice here, and find out all the details on our referral program.
Thank you for sharing Further!