Losing weight is passé.
That's because what we're really trying to do when we "lose weight" is eliminate fat. But weight loss often also involves muscle loss, and muscle is something we want to keep.
This is why measuring body mass index (BMI) is flawed and falling out of favor. A simplistic ratio of height to weight doesn't take into account muscle, which weighs more than fat.
Instead it's a different ratio — the balance of muscle to fat — that's a better indicator of overall health and fitness, not body weight. As you get older, you definitely want to preserve and add muscle in order to thrive.
The goal is to optimize your body composition, which is another way of saying your balance of muscle and fat. For most people over 50, that means focusing on strength training first and foremost, because adding muscle will aid with the balancing act by burning excess fat as well.
Let's dig in a little deeper.
Benefits
A decline in skeletal muscle (sarcopenia) is a natural process that occurs in everyone with age. Strength training is the only type of exercise that can substantially slow and even reverse the declines in muscle mass, bone density, and strength that were once considered inevitable consequences of aging.
Plus, strength training builds motivation and confidence in older adults, which helps us embrace the process of exercising as part of our lifestyle. This is according to a study focused on the emotional impact of weight lifting.
In short, getting stronger means you have a higher quality of life. And that's the idea, right?
Recomposition
If you're familiar with the terminology of strength training, you've heard of bulking (eating a caloric surplus to lift and grow muscle) and cutting (a caloric deficit to lose fat while lifting to maintain the muscle you have).
There's a third option, and it's called body recomposition. With this approach, you attempt to break even on calories while consistently lifting. Without easy access to the extra calories needed to build muscle, your body burns fat for the required energy instead (as long as you're getting enough protein).
This only works if you're brand new or returning to lifting after a long break, and you have ample fat stores. Once you're no longer weak and chubby, your ability to recompose gets more difficult. In the meantime, burning fat while building muscle is an awesome way to increase your fitness fast — just ignore what the scale says.
Food
As mentioned above, getting enough protein is the key nutritional factor for body recomposition. And it's also crucial for building muscle in general, especially if you want to add some noticeable bulk.
Even if you're not hitting the weights, it's important to get plenty of protein as an older adult. This can help stave off sarcopenia to some degree, but you're much better off putting that protein to work to actively gain muscle.
Other nutritional factors to consider include omega-3 fatty acids, vitamin D, and healthy sources of carbohydrates if you're bulking. Plus, simple awareness of how many calories you're consuming each day is important whatever your strength training goals.
Process
We talk a lot about focusing on process over results here at Further, because it's solid advice for any important aspect of your life. Whether you're seeking enjoyment, consistency, mastery, or all three, this is the way.
While I've done bouts of strength training many times over the course of my life, I've never stuck with it long enough to develop large muscles. That just wasn't an important enough result for me, and I told myself I didn't enjoy the gym.
Now at age 55, I know I can't get really "big" at this point. That's fine, because I still don't care. But I do care about strength as I get older. And more importantly, I care about showing up and doing the work, regardless of how fast or slow I make progress.
Remember, thin is not necessarily healthy, and the scale doesn't always tell the true story. But strong is always sexy.
Keep going-
P.S. New to Further? Join us here.
Scales are for Fish
Exercise is one of the best things you can do for your mental and physical health. But too often, the only measurement people use to evaluate their progress is their weight, which is not the most accurate metric to assess fitness and can be emotionally fraught.
3 Ways to Measure How Fit You Are, Without Focusing on Weight (New York Times)
Fish are for Fitness
As long as it's not deep-fried, fish small and large are loaded with protein and nutrients that support your health and training efforts. But picking out a swimmer for dinner is no simple task.
Why You Should Eat More Seafood (Outside)
Gone Fishing (Part Time)
Wading gently into retirement — reducing hours, mentoring and generally making sure institutional knowledge is shared before you go — can benefit both workers and employers. It sounds like an easy sell. Everyone wins.
Create Your Own Retirement (Next Avenue)
No Drinking Like a Fish
Booze and vacation are like peanut butter and chocolate. But that could be changing. Like other forms of recreation, travel is now under the influence of the growing "sober-curious movement," giving rise to new ways of exploring the world without the risk of a hangover.
Alcohol-Free Vacations: How to Join the Sober Travel Trend (Frommers)
Put Your Heart Into a Longer, Healthier Life
By Trudi Roth
Last week, Brian wrote about an aging rewind, reminding us about the holy trinity of nutrition, exercise, and sleep for a long lifespan and healthspan.
Meanwhile, this is no longer an abstract concept in my household. As I wrote earlier this year, my husband's 53-year-old brother had a heart attack. Now, it's my husband's turn: he also has genetic cardiovascular disease and recently got a stent to relieve a 70% blocked artery.
After the procedure, his stern-faced cardiologist told us:
This is a nature-nurture deal. Nature isn't helping, so it's on you.
You don't have to be a cardiac patient to take this advice to heart.
Heartbreaker
Let my wake-up call be yours, too: we're all vulnerable. The Wall Street Journal reports cardiovascular disease-related death rates are rising for Americans ages 45-64, thanks to factors including obesity, type 2 diabetes, substance abuse, stress, and a lack of exercise.
So, it's critical to recognize heart attack warning signs, which differ for men and women, but, generally speaking, include:
Chest pain/pressure
Neck, shoulder, or jaw pain
Shortness of breath after exertion
Stomach problems (nausea/vomiting, abdominal pain)
Dizziness and fainting
Extreme fatigue
Symptoms are subtle — even being thin doesn't ensure you're immune. Especially if you're over 50, get an annual check-up to keep tabs on your vitals (i.e., blood pressure, cholesterol, blood sugar).
Stop Draggin' Your Heart Around
So, where do you start to ensure you're taking your health to heart? Begin by heeding Michael Pollan's advice:
Eat food. Not too much. Mostly plants.
Remember, sodium and saturated fat-filled processed foods suck — they're terrible for your heart. But healthy meals don't need to be bland. As The Everything Easy Anti-Inflammatory Cookbook author, Emily Weeks, RDN, LD, advises:
The focus shouldn't be on the negative—what not to eat—but rather on the positive, or what we can add to our life.
Think vitamins A, C, and E, omega-3-rich foods (i.e., nuts, fish), and fiber, all of which minimize inflammation and support the heart's nerves and blood vessels.
Beyond what you put in your mouth, consider what you put on yourself. Stress is clinically linked to heart disease. Anecdotally, a "healthy" 44-year-old woman who had a massive coronary told MindBodyGreen:
While I can't say for certain, I do believe that stress played a huge role in my heart attack — as a business owner in the fitness space, especially during a pandemic, I was under a lot of pressure and strain.
I'll add that my husband's plaque build-up was significantly lower than his younger brother's, which I believe is because he's consistently meditated for years.
So, again, lifestyle changes. Sure, it's daunting, but why not if it gives you more time to do what you enjoy with the people you love? I know I'd do what it takes in a heartbeat.
The 4 Biggest Early Warning Signs Before A Heart Attack (Huffington Post)
I Was 44 & Healthy When I Had A Heart Attack: What The Experience Taught Me (MindBodyGreen)
further: flashback
The Smashing Pumpkins – 1979
Mellon Collie and the Infinite Sadness, 1995
I turned 12 years old in 1979, and so did Billy Corgan of the Smashing Pumpkins. Interestingly, Corgan described Mellon Collie and the Infinite Sadness as "The Wall for Generation X," a reference to Pink Floyd's 1979 masterpiece. (YouTube)
further: sharing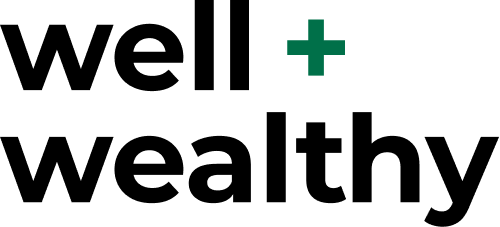 Further subscribers who share the newsletter with friends can gain three months of access to our exclusive membership community Well + Wealthy with only five referrals. Get your own free weekly dose of health, wealth, travel, and happiness advice here, and find out all the details on our referral program.
Thank you for sharing Further!