We human beings love to categorize things. And not just because we're petty or tribalistic (although, admittedly, we often are), but because our brains are hard-wired to put things in buckets to make sense of the world.
This is one of the mind's most important capabilities; it's incredibly valuable to be able to tell at a glance whether something is a snake or a stick.
On top of that, we have a deep, psychologically driven need to belong. Seminal work by social psychologists Roy Baumeister and Mark Leary shows that the desire for interpersonal attachments is universal, and we are highly motivated to "resist the dissolution of existing bonds."
So, you'll probably not like what I have to say: it's time to let go of our generational attachments. (There, there, I feel you, as I'm queen of the Gen X bandwagon, but we must admit: segmentation by rote categorization just doesn't work.)
Here at Further, we speak to people of a certain age: those who want to live their best life at midlife. So in our readership, we currently have Millennials, Xennials, Generation Xers, Generation Jones, and Baby Boomers. (Plus, at least a couple from the Silent Generation, if you count my dad and Brian's mom ​​😜)
The good news is there's another way to harness the power of both categorization and belonging without pigeonholing ourselves: embrace being a Perennial.
The concept has been around for a while, since 2016 when Gina Pell, co-founder of The What and "Perennial #1," coined the term. Here's how she explains Perennials:
We are ever-blooming, curious people of ALL ages who know what's happening in the world, stay current with technology, and have friends of all ages. The term Perennials is not a fluffy euphemism for relevant people over 40. Millennials can be Perennials. Octogenarians can be Perennials. Even children can be Perennials. I'm talking about a mindset. Not a flat, one-dimensional timeline that runs from birth punctuated by generational barriers designed to categorize and divide us.
Let this really sink in: this is an ageism-defying, inclusive, growth-focused manner of viewing the world. And it's not merely a way to self-identify — sociologist, political economist, and author Mauro Guillén asserts this as a bona fide socio-economic trend. He sees a post-generational society of Perennials emerging thanks to longer lifespans, improved health spans, and evolving technology.
People defined by how they work, learn, and live, not by when they were born.
I experienced the joy of being a Perennial on a trip to India earlier this year. It was led by a father-daughter team who are both Ayurvedic practitioners, and they each brought their clients. The 20-person group of yoga/meditation students and teachers ranged in age from 28 to 82. By the end of two weeks, we were all fast friends, and several of us forged fruitful work connections. (For the record, the 82-year-old was the only one daring enough to brave the Arabian Sea's rip tides.)
So, as we've been saying for a while, it's time to reject another outdated categorization: the old learn-earn-retire model. As a Perennial, it's not just hope that springs eternal; it's opportunity. So keep reaping and sowing, and by all means, always keep going.
Further exploration:
Move over millennials, perennials are on the march (Financial Times)
Meet the Perennials (The What)
The Perennials: The Megatrends Creating a Postgenerational Society by Mauro Guillén  (Amazon, available for preorder)
Perennially yours  —
P.S. New to Further? Join us here.
Forget the Gold Watch — Here's Something Preferable
We can all agree that whatever we're heading into ain't our mama's "golden years." Still, it's worthwhile to consider all the ways you're not "ready" and pivot to make the next few decades financially feasible. Plus, this golden nugget from a Merrill Lynch advisor: "You're retiring from one thing and going into what you prefer. Preferment is the new retirement."
Not Ready for Retirement? (Next Avenue)
Sounds Cheesy, But It's the Perfect Snack
From the "everything old is new again" files, cottage cheese, now enjoying its highest Google search rankings since 2004, is having a moment. As long as you choose your curds wisely, you'll find new joy in snacking on this icebox classic that's low-calorie, high in essential vitamins and minerals, and protein-rich.
Cottage Cheese Makes a Comeback (New York Times)
Stop Counting Sheep
Sleep issues are a thing: nearly a third of all adults don't get enough sleep. But forcing yourself to stay in bed when you're wide awake can be counterproductive. There are better, less stressful ways to stop wondering Y sleep is elusive and start catching some Zs.
What to Do When You Can't Fall Asleep May Surprise You (Scientific American)
Power to the People
We knew the post-pandemic pendulum would eventually swing from employees' rights back to employers' choice, and economists say that's where we are now. But several encouraging signs say that people don't have to resign themselves to a bleak work life ahead — in fact, many of the gains made, including a significant bump in entrepreneurship, will likely last.
The 'Great Resignation' Is Over. Can Workers' Power Endure? (New York Times)
The Best Way to Get Away
By Trudi Roth
"Summer vacation" when you were a kid was music to your ears. "Summer vacation" as an adult can sound more like a cruel oxymoron — especially when weather and travel are unpredictable, your travel companions are demanding, and inflation makes even a staycation costly.
Still, we're in the early days of the season, so take a breath and do what you're supposed to do when you're away: relax.
It's entirely possible to take time off without needing a vacation from your vacation. All you have to do is get clear on the pitfalls of R&R and plan accordingly.
The Vacation Situation
After reading the intro to this article, you might be thinking, "What's she talking about? I'm psyched about my upcoming vacation." And well you should be, because research shows most of the joy of going on holiday is experienced in anticipation of the trip.
So, that begs the question, why can't we chill out on vacation?  It could be partly because the lead-up is so jam-packed with a million things to do that you're running on fumes by the time you leave. According to wellness researcher Jessica de Bloom, who has extensively studied the effect of vacations on our health:
Pre-vacation time is often associated with stress… This might be a reason for flu-like symptoms many people experience during the first days of a vacation.
Then, even if you enjoy the time off, there's the inevitable post-vacation dip, according to psychologist M. Joseph Sirgy:
"When we experience certain highs in life" — like when we have the chance to throw off the shackles of our usual obligations — "this is usually followed by lows."
All of this information isn't to put you off of vacationing. It's just to give you some critical information that can help you maximize its upsides, like adventure, memory-making, and relaxation, and mitigate obstacles to your enjoyment.
Get into Vacation Mode
According to wellness writer Markham Heid, there are several strategies you can use to make your vacation the break you truly need:
Exercise leading up to the trip to decrease stress and increase your immune function.
Take control of your plans as much as possible, or at least manage your expectations.
Find personal meaning in the trip to extend its benefits (i.e., visit a bucket list destination)
Ditch your digital habits and work routines.
Return midweek, so you only have a couple of days in the office before a weekend break.
Organize your vacation photos and videos when you return to relive the best of your trip.
In other words, give your vacation expectations a rest, and ditch the idea that it's the only way to relax. The best getaways are the ones that give you just enough space to appreciate what you're returning to.
How to Actually Relax on Your Next Vacation (Medium)
further: flashback
The Cure – Fascination Street
Disintegration, 1989
Fascination Street was the first U.S. single from the Cure's masterpiece album Disintegration. The song was inspired by a drunken night spent by Robert Smith and his wife on Bourbon Street in New Orleans, and became the band's first number-one single on Billboard's then-newly created Modern Rock Tracks chart, where it stayed on top for seven weeks. (YouTube)
further: sharing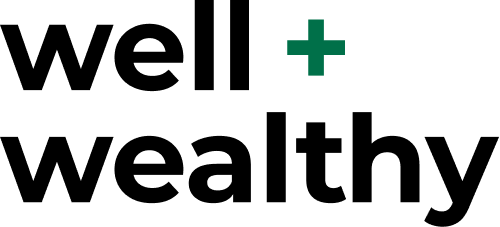 Further subscribers who share the newsletter with friends can gain three months of access to our exclusive membership community Well + Wealthy with only five referrals. Get your own free weekly dose of health, wealth, travel, and happiness advice here, and find out all the details on our referral program.
Thank you for sharing Further!