Early on in Steven Kotler's new book Gnar Country: Growing Old, Staying Rad, I came across this gem:
… how to kick ass until you kick the bucket.
Sure, it's a bit much. But it could also be an alternate headline for the Further About page.
Kotler is walking the talk, too. At age 53, he decided to take up freestyle skiing (also know as park skiing), which is devoted to tricks like the sliding spin 360 and the rodeo 540.
The "Gnar" in the book title is short for "gnarly," or any environment or situation that is high in perceived risk and actual risk. For someone in their 50s, park skiing is beyond gnarly; in fact, it should be impossible.
Turns out that what we think of as impossible at "our age" is often a misconception. According to Kotler, "a growing pile of research shows we can sustain peak performance further into life than anyone thought possible."
As we enter our fifties, if we get "it" right, we gain access to a suite of legitimate superpowers. Over the course of that decade, there are fundamental shifts in how the brain processes information. In simple terms, our ego starts to quiet and our perspective starts to widen. Whole new levels of intelligence, creativity, empathy, and wisdom open up.
Kotler then spends the vast majority of the book detailing exactly what he did to push his own 50+ body past those preconceived limits. And that means you get to read a whole bunch about freestyle skiing, which honestly was much more than I wanted to know about the sport.
So I dropped back to Kotler's 2021 book The Art of Impossible: A Peak Performance Primer, which focuses more on the science behind getting rad in your own way. Whether it's kicking ass in your career, starting a business, or training for an intense athletic endeavor, the latest research reveals that you can do way more than anyone thinks you can — if you want it.
It's all too easy to be satisfied with doing pretty well "for your age." Why not be exceptional at something you really want regardless of your age?
Keep going-
P.S. New to Further? Join us here.
Go Outside and Touch Grass
Studies continue to back up what we all feel: That going for a hike, a trail run, or a paddle around the lake makes us feel better. But a recent Finnish study found that being in nature may actually improve our physical health as well.
Want to Improve Your Health? Research Suggests Taking a "Nature Pill." (Outside)
How Long to Keep Going
One way to answer the question of when you should retire is to look at changes not in life span but in health-span — the number of years people are healthy and disability-free. Think of it as your work-span.
What Is the Ideal Retirement Age for Your Health? (New York Times)
Let It Go
Everything we believe about ourselves and others is an idea, an image constructed in our heads. And these mental constructs can be some of our biggest obstacles and struggles.
The Practice of Letting Go of Mental Constructs (Zen Habits)
Surf's Up Forever
Here I was feeling all proud that I'm going to take up surfing this fall in Costa Rica at age 56. Compared to the new world record holder of the oldest person to surf at age 89, I'm just a kid.
An 89-Year-Young Surfer Lives His Best Life as He Catches a Wave (Boing Boing)
The Righteous Power of Being Wrong
By Trudi Roth
I might be wrong, but chances are you're terrified of making mistakes. If so, you're not alone; in the age of cancel culture, there's even a clinical diagnosis for fear of flaws —  atelophobia.
Meanwhile, nobody outgrows making mistakes. And especially not now, as so many of us are launching new careers, businesses, and lifestyles at midlife. Sure, you've learned from past errors — that's central to developing crystallized intelligence — but it doesn't keep you safe from new screw-ups.
Face it: you're not always right. But there's nothing wrong with that as long as you understand the upside of error and the downside of "knowingness."
You Must Be Mistaken
You'd think that in our post-pandemic world, where uncertainty ruled, we'd finally accept that progress beats perfection. But research shows that perfectionism is rising, with one study reporting 86% of adults feel held to impossibly high standards at work.
This relentless pressure may grow as we battle AI for work requiring accuracy, consistency, and dependability. But I'd argue that the beauty of the machines — and we humans — is that perfection is a facade, and learning from mistakes is built into the system. As scientist Lewis Thomas said decades before the potential of computer technology was realized:
[Computers] can do anything we can do, and more besides. As extensions of the human brain, they have been constructed with the same property of error, spontaneous, uncontrolled, and rich in possibilities.
These "generative mistakes" are the hallmark of a growth mindset. Whenever a misstep takes you off the path of certainty, you unlock fresh possibilities. This is the essence of creativity, made possible by dropping the fear of messing up and embracing the messy way forward.
It's What You Don't Know
Beyond accepting it's OK to be wrong, there's one more hurdle to scale: the scourge of "knowingness." Philosopher and psychoanalyst Jonathan Lear describes this growth- and creativity-stifling state as:
A posture of always 'already knowing,' of purporting to know the answers even before the question arises.
Take one look at the social and political landscape, and you'll see endless examples of how we can be so set in our attitudes, opinions, and allegiances that we can't even see another viewpoint — never mind the errors of our ways. The only way out (and forward) is to challenge assumptions and consider other options.
To combat knowingness, then, we should not discard either our well-established empirical knowledge or the theoretical orientations that help us make sense of new information. We should rather recognize the limits of what we know and be curious about what we don't.
In other words, allow yourself to be vulnerable and a work in process. There's nothing wrong with that — and it's a mistake to think you'll be successful otherwise.
The Value of Being Wrong: Lewis Thomas on Generative Mistakes (The Marginialian)
Our big problem isn't misinformation; it's knowingness (Psyche)
further: flashback
Kim Wilde – Kids in America
Kim Wilde, 1981
If you're a former kid in America who didn't know that Kim Wilde is English and Kids in America was a bigger hit in the UK than in the States, well … that's pretty understandable. It's not like we had the internet in the 80s. (YouTube)
further: sharing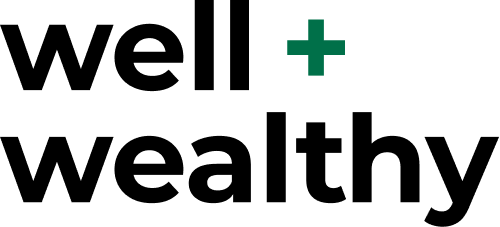 Further subscribers who share the newsletter with friends can gain three months of access to our exclusive membership community Well + Wealthy with only five referrals. Get your own free weekly dose of health, wealth, travel, and happiness advice here, and find out all the details on our referral program.
Thank you for sharing Further!