What is it about the start of a new year that makes us resolve to pursue new goals?
Sure, you can choose any ol' random time to change. But the fresh start effect helps you decide you want to:
Special occasions or temporal landmarks, such as a new year, cause people to reflect on their lives in a big-picture way, which in turn inspires them to set goals for better behavior.
Getting a "fresh start" in January also helps us forget those times we didn't succeed with our goals. But then, in no time at all, the reality sets in that 80% of people abandon their resolutions within 30 days.
The type of goals we set is part of the issue. It helps to have SMART goals (specific, measurable, achievable, realistic and timely). But there's another factor that makes the bulk of the difference between success and failure:
Accountability.
Committing to someone that you'll achieve your goal ups your probability of actually doing it to 65%. And having ongoing accountability interactions with people you've committed to increases your odds to a whopping 95%.
Accountability is a key factor in achieving any goal, and this is especially true when it comes to meeting fitness goals. Beyond the data, it's just common sense that when you have someone holding you accountable for your actions, you are more likely to stay on track and consistently work towards your goals.
Here are just a few of the benefits of accountability in meeting fitness goals:
Higher motivation: When you have someone to report to, it's natural to feel more motivated to stay on track, especially on those days when you don't feel like working out.
Deeper commitment: The fact that others are counting on you to stick with your goal means you are likely to stay focused and committed, even when faced with challenges or setbacks.
Helpful support: Whether it's a pep talk before a tough workout or a shoulder to lean on when you face a plateau, having people there to support you can make all the difference.
It's all of the above and more why Well + Wealthy members love our health challenges. And we're just about to kick off the annual MOVE Fitness Challenge to get you started right in 2023.
In Well + Wealthy, we wait until most people have given up on their resolutions. Then we do a kick-off webinar on Wednesday, January 25, with the three month fitness challenge beginning on February 1.
The MOVE challenge is simple, yet powerful.
You make an accountable commitment to walking, running, or otherwise exercising at a higher level than your current baseline (even if that's zero).
No matter what your current fitness level, you'll end up moving more and in better shape! And this fitness challenge is just one small aspect of the benefits of membership in Well + Wealthy.
Ready to find out more? Head over to the Well + Wealthy for all the details:
See what members are saying about the challenges
Discover the many other benefits of membership
Get on board for upcoming high-impact education
One more thing … the membership fee to join Well + Wealthy is increasing on January 31, 2023. So join us here today and we'll see you on the inside!
Keep going-
P.S. New to Further? Join us here.
Nutrition Mission
We also feature a healthy eating challenge in Well + Wealthy later in the year, but why not start now? This simple and surprising advice will help you have a healthy 2023.
9 Nutrition Tips for the New Year
Walk of Life
We know that several studies have linked regular exercise —— even in the form of small daily movements —— to a longer life. And it's as easy as walking out the door.
This Is The Best Exercise For Longevity, According To The Blue Zones Founder
Better, Not Older
What are the keys to "successful" or optimal aging? A new study followed more than 7,000 middle-aged and older people for three years to identify the factors linked to well-being as we age.
Secrets to Aging Gracefully: Researchers Uncover Factors Linked to Optimal Aging
Addicted to Work
Research on workaholism and adrenaline addiction suggest that, much like an addictive drug, adrenaline can produce pleasurable somatic sensations and create a dependency in some overworked persons.
Recognizing 'Busyness Addiction' —— and What to Do About It
A Red Hot Trend to Help Cool the Effects of Aging
By Trudi Roth
Are you stressed yet because of the impacts of aging?
If not, you should be. And no, I don't mean that you should buy into the ageist belief that your body falls apart over time.
Instead, it's time to start using "good stress," known as hormetic stressors, to jolt your system into an adaptive response. Here at Further, we often talk about ways to trigger this healthspan-supporting state, like high-intensity interval training (HIIT) or intermittent fasting.
But according to mindbodygreen, an ancient practice/hormetic stressor tops 2023's health and well-being trends: hot and cold therapy.
The Best Stress List
You've heard about the benefits of both heat and cold on your aching muscles. But that's just scratching the surface of what exposure to different extremes can do for your health and longevity.
Whether you take a cold shower or sweat it out in a sauna, you're using a short, controlled method to provoke your system into moving out of homeostasis and into hormesis.
In this state, according to the founder of Extreme Human Performance, Dr. Mike Nelson, your brain signals your body to deal with stress in productive ways, including repairing cellular damage, reducing inflammation, expelling toxins, and boosting immunity.
The takeaway is you don't have to push really hard to see positive adaptations. If you precondition the cells or expose them to a little bit of stress, they do become bigger, better, and more adaptive to that stressor, so, therefore, your recovery should be a little bit better.
The benefits aren't just physical, either. Both hot and cold therapy has been shown to decrease depression and improve your mood and energy. With all of these pluses, it's not hard to warm up to the idea of regularly inducing hormesis.
Running Hot and Cold
So, what should you do if you don't have a celeb-sized budget for an in-home infrared sauna or personal plunge tub for at-home cryotherapy?
As mentioned, using heat and cold therapy is an age-old practice that doesn't have to be complicated or expensive.  For example, you can start with a hot bath or heated blanket, or, conversely, a cold shower or wintertime ocean dip.
The key is to keep it quick: experts in heat and cold therapy, including "Iceman" Wim Hof, neuroscientist Dr. Andrew Huberman, and Dr. Mark Nelson, all say start slow with just a couple of minutes at a higher or lower temperature, and increase time/intensity from there — but no more than a few minutes at a time. As always, it's good to check with a doctor to see what's best and safest for you.
So there you have it: a few hot tips to help you chillax your way into a happier, healthier you.
Hot & Cold Therapy Is About To Be Accessible To The Masses: How To Get In On It (mindbodygreen)
further: flashback
David Bowie – Let's Dance
Let's Dance, 1983
Listen carefully to the guitar fills and the solo at the end of Let's Dance. That's a then-unknown blues guitarist from Texas named Stevie Ray Vaughn, even though the video shows Bowie playing. (YouTube)
further: sharing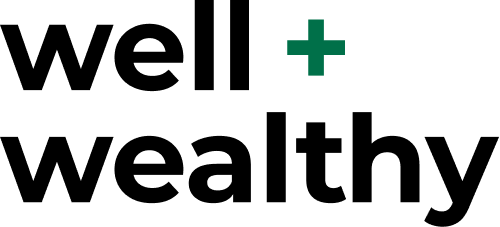 Further subscribers who share Further with friends can gain access to our exclusive membership community Well + Wealthy with only three referrals. Get your own free weekly dose of health, wealth, travel, and happiness advice here, and find out all the details on our referral program.
Thank you for sharing Further!