Financial planning is tough.
And by tough, I mean at this point in history in general and for people our age in particular.
Beyond the pandemic, rising inflation, and the invasion of Ukraine, our generation has faced some serious economic disruptions. And while younger people have been hit with the same events, there's the understandable feeling that we have less time to make up for them.
For example, Generation X is the only actively working cohort that places more importance on work than leisure, according to a new report by Bain & Company. Bain attributes this to the fact that we were hit particularly hard by the 2007–09 financial crisis in terms of wealth and career prospects.
This mindset speaks to our well-noted resiliency. But it also likely reflects an attitude of, "We'll simply work until we drop."
Here at Further, we tend to think working beyond age 65 is a positive thing. Not because we celebrate having less in retirement savings than we might hope, but because it's likely we'll live longer and healthier lives than we ever dreamed possible when we were younger.
We've mentioned repeatedly how retirement at age 65 is a relic. It was "invented" back in 1935 when most of the labor force engaged in physical work that produced significant wear and tear on the body.
But there's more than that. At the advent of the Social Security system almost 90 years ago, the government knew that most workers wouldn't even make it to age 62, and therefore would never collect benefits. And the actuarial tables at the time said even if you did make it, you'd only collect for about 12 years, tops.
Nowadays, financial planners assume a life expectancy of 95 for their clients. Aiming to live well without working for 30 years takes a substantial nest egg. And is idleness what we even want?
Probably not, especially given that advances in synthetic biology and longevity science may make 95 seem young. And we're not just talking about lifespan. What if you're essentially a much younger person in terms of biological age for a much longer time thanks to scientific breakthroughs?
It may sound like science fiction, but I assure you, these things are on the near horizon. And beyond continuing to work longer to fulfill our sense of meaning and purpose, we still need to plan to build wealth for ourselves and our families for the much longer term.
Problem is, things from here on out will get even weirder. Change will happen at an increasingly faster rate, so any hope of a return to "normal" after the last five years amounts to counterproductive thinking.
That's why this month's Well + Wealthy seminar is about planning for the long term, even during the uncertain times of today and tomorrow. We've turned to Todd Tresidder of Financial Mentor to give us some key ideas about how to start, pivot, or double down on a financial plan that works for you.
Find out more about Well + Wealthy here and join us.
Keep going-
P.S. Don't forget … you can earn your way into Well + Wealthy by recommending Further to your fellow middle-aged friends. Scroll down to the Sharing section for more detail and your unique referral link.
Not Feeling It
"The best fitness motivator is a friend. They hold you accountable to show up and they support you when you don't." Just another reason why Well + Wealthy members are loving our fitness accountability challenge and community support. Other good tips in the article, too.
When the Last Thing You Want to Do Is Exercise
Quit Curling that Phone
Let's cut to the chase: Using social media apps before strength training negatively impacts your performance. So it stands to reason that scrolling through your Twitter feed in between sets isn't helping, either. Just more evidence that supports separating from your phone as much as possible.
Mental Fatigue From Smartphone Use Reduces Volume-Load in Resistance Training
Retirement Selfies
As more people at midlife choose themselves by becoming self-employed, you need to become familiar with the retirement vehicles we have as the happily jobless. Some options are much better than your standard 401(k).
Self Employed Retirement Plans: Here Are Your Options
Non, Nein, Nyet
Every time you say "yes" to one thing, you're saying "no" to something else. With no sense of your own priorities, or the respite to tend to them, you're left feeling overwhelmed, overburdened, anxious, and stressed.
How Saying "No" Can Seriously Change Your Life
Altered Relations
Our romantic happiness goes through normal ups and downs as we get older — and we're least happy around age 40, a new study finds. As with most other areas of life, your 40s are tough, but it gets better. Hang in there.
How Relationship Satisfaction Changes Across Your Lifetime
Here's How to Take Back Time
By Trudi Roth
Amid horror and devastation, a ray of hope: the US Senate finally unanimously agreed on something: making daylight savings time (DST) permanent with the "Sunshine Protection Act."
Nevermind that America's 1974 attempt at year-round DST flopped — it turns out people don't love dark winter mornings. Plus, sleep experts say that standard time (ST) better matches our circadian rhythms.
The debate continues with the House, but now's not the time to lose sight of the bigger issue. If there's anything the recent global challenges have taught us, it's that we don't know how much time we have.
So, as Mary Oliver once asked, what are you going to do with your one wild and precious life? Might be time to give that some thought.
Let's Do the Time Warp
The psychology of time gets into something called "time perspective," which says the passage of time is subjective and potentially malleable. It varies widely for individuals, depending on culture, social class, geography, and economic situation, among other variables.
According to psychologist Philip Zimbardo, time perception is biased by the overuse of some timeframes and the underuse of others. If you're too focused on the past or future, you risk missing out on the things that make life meaningful in the present. But a present-only focus can negate the positive aspects of nostalgia and future-focused creativity.
The optimal temporal mix, Zimbardo explains in his TED Talk, The Psychology of Time, hinges on mental flexibility to temporarily shift time perspectives. For example, a past-positive viewpoint can help you feel grounded in your identity, while a future-forward outlook gives you wings to soar. And present-mindedness gives you the energy to explore your world today.
Take Time to Make Time
If you feel like the last couple of Covid-dominated years have robbed you of your valuable time, you're not alone. But as Tim Urban, creator of the blog "Wait But Why," explains, there's a simple way to take back control of your days.
People underestimate not only the amount that they can make up, but they can also get into a habit that multiplies the amount of time they have left with people they love — and doing the things they love.
The illustration Urban gives is time spent with his parents. The first 19 years of his life, it was almost every day. As an adult living far away, it might be ten quality days annually. That places 95% of their time together in the past.
To change that, Urban realized all he had to do was take an extra week to visit them or move closer. When you stop wallowing in regret about what you've lost, you orient towards preserving the days you have. Now that's an excellent use of your time.
Reclaiming time lost to Covid (New York Times Coronavirus Newsletter)
further: flashback
Book Of Love – Boy
Book of Love, 1986
Unless you were an alterna-club kid, you may not have heard Boy in the mid-80s (or maybe you saw Book of Love open for Depeche Mode). The band is a foursome featuring Susan Ottaviano on lead vocals and Ted Ottaviano on keyboards and bells, but the two aren't related. I can safely say these are the only two Ottavianos I know of. (YouTube)
further: sharing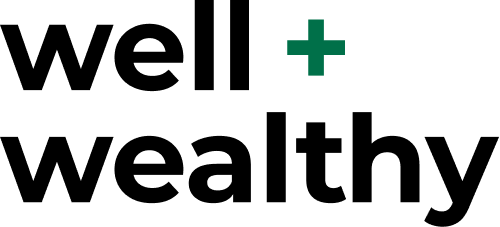 Further subscribers earn $MOVE coin by sharing Further with friends to gain access to our exclusive membership community Well + Wealthy. Get your own free weekly dose of health, wealth, travel, and happiness advice here, and find out all the details on our referral program.
Thank you for sharing Further!