We constantly preach the longevity trinity of exercise, nutrition, and sleep. That's because these are the core components of healthy aging.
But when it comes to controlling the killer that is high blood pressure, there's another component to consider. And that's the defining aspect of life — breathing.
Just as we want to strengthen our muscles in general, we also need to specifically strengthen our breathing muscles. The benefits are big; more restful sleep, better cognition and memory, and perhaps most significantly, much improved systolic blood pressure.
Systolic blood pressure increases as we age and our arteries stiffen, and is associated with heart attacks, stroke, cognitive decline, and kidney damage. The usual remedy is aerobic exercise, and yet shortness of breath is one big reason we resist working out in the first place.
So how exactly do you "strength train" for breathing? One approach is diaphragmatic breathing, an exercise that engages your diaphragm by inhaling through your nose and breathing out through your mouth (full instructions here).
The other approach is true "resistance training," developed at the Integrative Physiology of Aging Lab at the University of Colorado, Boulder. The technique involves inhaling through a special device that makes each breath more challenging, such as the POWERbreathe Plus available from Amazon.
All it takes is using the device about 5 to 10 minutes per day, according to CU Boulder's Daniel Craighead. "You can do [these exercises] while you're watching TV at home," he says. "The effectiveness and the potential for actually getting people to do it was something that made it exciting."
It's important to note that this is a not a replacement for the many benefits of cardiovascular exercise. But as you can see, breathing stronger has its own many rewards, and makes exercise much easier to get into and maintain.
Keep going-
P.S. If you're a bit upset that the headline of this issue has nothing to do with that trio of blonde guys who named themselves after law enforcement, check the Flashback.
P.P.S. New to Further? Join us here.
Breakfast Blunders
Of all the meals of the day, breakfast may be the easiest one to make weight loss-friendly. After all, most of us don't eat all that much at our first meal, and healthy, low-calorie foods like fresh fruits and whole grains make regular appearances on most breakfast tables. That said ….
21 Breakfast Habits Making You Gain Weight (Eat This, Not That)
Mindful Medicine
A new study finds that teaching mindfulness practices to patients with anxiety works as well as using a standard drug treatment, with fewer side effects.
Can Mindfulness Reduce Anxiety as Well as a Drug? (Greater Good)
SuperAge Alert
I love that people who kick ass at nearly 100 years of age are now called "the Betty Whites of the world." Aging can involve cognitive decline (but not necessarily), and "SuperAgers" are showing us what's possible in our golden years.
What SuperAgers Show Us About Longevity, Cognitive Health as We Age (Washington Post)
Cash Savings
A new survey shows that market volatility has retirement savers preferring cash over stocks. This makes sense given that nearly three-quarters of Americans don't believe they can count on Social Security to fulfill their retirement needs, and Generation X has the most worries about retirement of all.
Retirement Savers Turning to Cash Amid Market Volatility (Investopedia)
Eliminate Envy for Confidence Others Will Covet
By Trudi Roth
Living in today's social media-fueled "compare and despair" culture isn't just something that plagues the younger generation; we people of a certain age certainly aren't immune. Research shows that out of the four dominant personality traits — pessimistic, optimistic, trusting, and envious — the scales tip most heavily towards envy.
In other words, you don't have to be embarrassed about feeling envious, as it's a common human emotion. But it's also complex, compounded by how our cell phones make other people's good fortune, successes, vacations, and even perfect meals virtually inescapable.
Instead of coveting what you don't have, the trick is to shift your attention to what you do. Once that happens, you'll be in the enviable position of living more authentically, peacefully, and contentedly.
The Lack Trap
First, a quick primer on the difference between envy and jealousy:
Envy is a form of misery, anger, or discomfort that you experience for not possessing what another person has and what you desire. It shouldn't be confused with jealousy. This is the emotion you feel when you're faced with the possibility of losing someone with whom you have some kind of relationship.
While some psychologists believe there's an upside to envy ("benign envy") when it motivates vs. breeding resentment ("malicious envy"), others, like psychology professor Yochi Cohen-Charash, argue making such distinctions only confuse the issue. Underlying the emotion is unstable self-esteem. So, while it's normal to feel occasional tugs of inadequacy, regular bouts of envy can compromise your mental health.
Slay the Green-Eyed Monster
Envy comes from a place of lack and low self-esteem, so the antidote for envy is simple:
Nothing more than being yourself and cultivating a firm, positive, and healthy identity. To do this, start by clarifying who you are and what you stand for. Instead of wistfully thinking you could be smarter/thinner/more successful/more whatever, think about all the things that make you unique: your values, passions, successes, and dreams. What makes you proud? What do your friends and family love about you?
Next, check your social media consumption. You don't have to detox fully; just consider a careful pruning to stop following people you play the social comparison game with. Instead, connect with those who inspire/motivate/educate you.
Finally, shift your mindset away from jealousy and focus on finding joy. For example, you can take an epicurean approach and ditch anxiety-provoking activities (ahem, competing for what someone else has) to cultivate tranquility. Or adopt a Zen mindset by finding joy in others' achievements ("Mudita").
The point is to choose self-compassion over self-loathing. When you do that, you make a conscious choice to covet nothing but your own self-esteem.
The Antidote for Envy (Exploring Your Mind)
further: flashback
The Police – Invisible Sun
Ghost in the Machine, 1981
Sting wrote Invisible Sun while living in Ireland during the Belfast hunger strikes, which coincided with the bloodiest years of the Troubles. While the single hit #2 on the UK charts, the BBC banned the video for using clips from the conflict in Northern Ireland. (YouTube)
further: sharing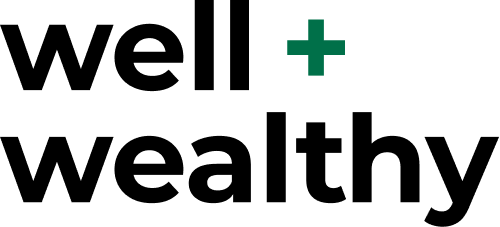 Further subscribers who share the newsletter with friends can gain three months of access to our exclusive membership community Well + Wealthy with only five referrals. Get your own free weekly dose of health, wealth, travel, and happiness advice here, and find out all the details on our referral program.
Thank you for sharing Further!