By the time we're at midlife, we've got a healthy amount of career expertise under our belts. And yet you can never stop seeking that edge that comes with a greater depth of subject matter proficiency.
For some, though, the urge to venture into a completely new area at midlife is strong. Are we able to develop new areas of expertise and make a substantial pivot?
I've often said that all it takes to become an expert relative to the general population is to read two or three books on a topic. And that's technically true, assuming you retain and internalize the information contained in the books and build from there.
Problem is, what we know about "book learning" from decades ago is not the best way to do it. The idea of poring over the material until you know it cold is simply not that effective.
Studies show it's not only time consuming, but repeatedly reviewing material also doesn't result in durable retention of the information. Even worse, you're left with the illusion that you have mastery of the topic when you really don't.
What really cements your mastery of a topic is the act of retrieval. Here's an explanation of that from the book Make It Stick: The Science of Successful Learning by Peter Brown:
The act of retrieving learning from memory has two profound benefits. One, it tells you what you know and don't know, and therefore where to focus further study to improve the areas where you're weak. Two, recalling what you have learned causes your brain to reconsolidate the memory, which strengthens its connections to what you already know and makes it easier for you to recall in the future.
So, for example, we generally think of quizzes and tests as an evaluation of how much retention has already occurred. In reality, a single quiz after reading a book or hearing a lecture results in greater retention than re-reading the book or reviewing notes from the lecture.
Being tested on a topic helps you learn the topic better.
Beyond testing, there's an even more powerful retrieval mechanism, which is known as elaboration a/k/a the protégé effect. This is the process of giving new material meaning by expressing it in your own words and connecting it with what you already know.
There are three main ways in which you can use the protégé effect to facilitate your learning:
Learn the material as if you're going to teach it to others.
Pretend you're teaching the material to someone.
Teach the material to other people in reality.
The last one is the most interesting for solo professionals and entrepreneurs. That's because teaching people aspects of what you know if a highly-effective form of digital marketing that puts you in the role of mentor.
Over the last 24 years, I've done this over and over. In the areas of law, real estate, copywriting, marketing, and entrepreneurship, I've taught people what I know as a way to attract an audience that brings me customers and clients.
In the process, the sophistication of my understanding strengthens, which helps me then explain even more complex nuances, often in a paid context. Along the way, I built businesses around each of those topics because people gained value from what I freely shared, and then eventually bought something related.
Regardless of your level of expertise, you're not claiming to be an expert. You're sharing what you know with people and in their eyes you are an expert, even as you become more of one. It's the demonstration of expertise that builds your authority in a particular topic, both in perception and reality.
Think about authors like Malcolm Gladwell or Dan Pink. They essentially digest a ton of complicated expert material produced by others, and then explain it clearly to regular people. Beyond book sales, they then get paid up to $100,000 to give 45-minute speeches based on the material they mastered during the process.
Are they now experts on a topic that allows them to be highly compensated? Indeed. But they weren't before they took on the task of explaining complex research and representative stories to people who are usually complete novice to the topic.
It's simple, really. If you want to learn in a way that leads to mastery of a topic, teach it. There are some surprising benefits that come along beyond the knowledge itself.
Further reading:
Make It Stick: The Science of Successful Learning (Amazon)
The Protégé Effect: How You Can Learn by Teaching Others (Effectiviology)
Keep going-
P.S. New to Further? Join us here.
Lexapro or Meditation Pro?
New research shows that mindfulness meditation can be as effective at reducing anxiety as a common medication. The results of dividing the research subjects between Lexapro and meditation were impressive — both groups experienced a 20% reduction in their anxiety symptoms over the eight-week period.
Mindfulness Works Just as Well as Medication to Curb Anxiety, Study Finds
Hold Your Nose to Snooze
It may not smell great, but valerian root has been found to have an effect on your brain's GABA receptors. Specifically, research shows it might help you fall asleep faster while improving overall sleep quality.
Give Insomnia the Boot with Valerian Root Sleep Supplements
Don't Put This Off
If you've tried conventional advice for defeating procrastination and not had success, well … join the club. But instead of continuing to beat your head against the procrastination wall, how about trying something new?
Two Counterintuitive Ways to Stop Procrastinating
Ignore Us at Your Peril
Gen-X is in the boardroom, now making up 62% of the world's business leaders. How is our small but mighty generation going to shape the world of work?
An Ancient Path to Anxiety-Free Success
By Trudi Roth
We live in a world that's constantly yammering about the future. It's been Christmas since August. US midterm elections aren't final yet, but pundits are already projecting 2024 results.
And if you don't have your year-ahead plan by now, you're screwed.
Anxious yet?
On the flip side, you can choose to live solely in the present. After all, new research shows mindful meditation can be as effective as Lexapro for treating anxiety. Plus, as the spiritual teacher Eckhart Tolle notes, ruminating on the future is futile; it's all about the power of now.
The present moment is all you ever have. There is never a time when your life is not "this moment."
That is both a true and a confounding observation. How do you plan things if you're only in the here and now? A doctor's appointment, a trip to visit family during the holidays, a five-year business strategy?
Don't panic because there's a middle way forward that can be found in the wisdom of the past.
Committed Unattachment
Eastern philosophy often speaks about non-attachment. To our modern Western minds, that can be interpreted as abject detachment and a license to procrastinate to the point of inaction.
But the ancients didn't mean you shouldn't care about making progress. In fact, sages from Vedic and Buddhist traditions advocated for meaningful work and committed service. The unattachment aspect was about the outcome.
This is one of the key lessons from the sacred text, the Bhagavad Gita — to give yourself with full devotion to your life's purpose, but then to "let go of the fruits."
This allows you to throw yourself wholeheartedly into a plan or project without falling apart if it doesn't work out. And it grants you the fortitude to keep calm and carry on.
A Stoic Approach
Likewise, the Stoics also advocated focusing on what you have dominion over — not the results. For example, philosopher Epictetus' "reserve clause" ("hupexhairesis") was all about how control is an illusion, writing:
When you're about to embark on any action, remember what kind of action it is. If you're going out to take a bath, set before your mind the things that happen at the baths, that people splash you, that people knock up against you, that people steal from you.
In other words, accept that the only thing you can safely predict is that shit happens. That knowledge saves you anxiety and agita while empowering you with the flexibility and resilience necessary to keep going, as Brian always says.
Ultimately what you know is only in the now: your intent and convictions. And that's all you need to drive you to what's next.
Committed & Unattached: A Powerful Way to Work (Zen Habits)
The Stoic Reserve Clause: Actions Don't Always Go to Plan (Exploring Your Mind)
further: flashback
Robert Palmer – Simply Irresistible
Heavy Nova , 1988
In 1986, Robert Palmer made a notable music video by essentially bringing a Patrick Nagel painting to life with Addicted to Love. Not one to mess with a winner, Palmer amped up the formula for Simply Irresistible, the #1 hit single off his next album in 1988. (YouTube)
further: sharing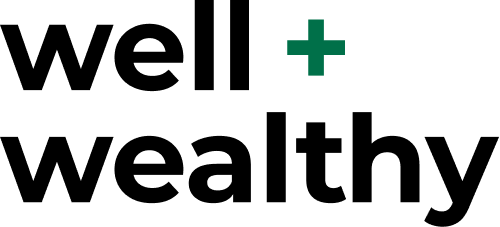 Subscribers who share Further with friends can gain access to our exclusive membership community Well + Wealthy with only three referrals. Get your own free weekly dose of health, wealth, travel, and happiness advice here, and find out all the details on our referral program.
Thank you for sharing Further!