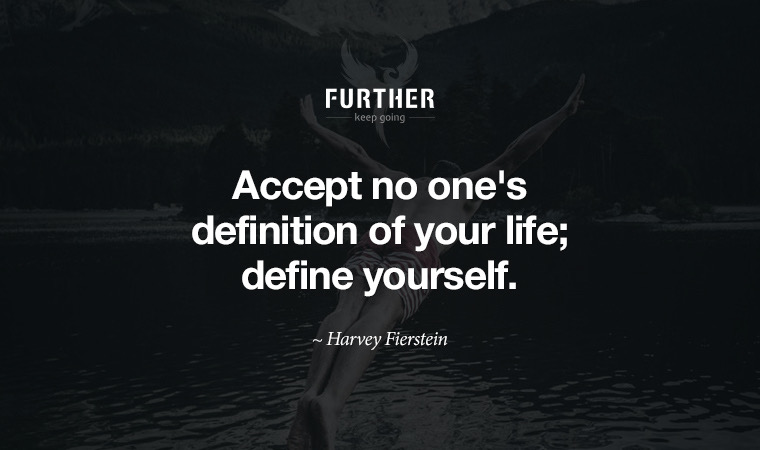 Welp, I almost made it through the whole lockdown without missing an issue of Further, and then a switch in email service provider last week went a little choppier than expected.
But now I'm sitting here writing at a social-distanced patio table (some Boulder restaurants opened back up yesterday), and things feel a little normal.
Emphasis on the little, but I'll take it. And not being crowded together with other diners is fine with me in any situation, although it's obviously economically challenging for the restaurant.
Anyway, on to the topic. Let's talk about defining yourself at this stage of your life.
One thing about arriving at midlife is a shift in focus from "should" to pursuits that fulfill your sense of purpose. That means figuring out which obligations are real, and which ones are largely imagined or no longer relevant to who you are now.
I'm not talking about eating a chocolate cake instead of working out, or parking your kids in front of TikTok while you chug box wine. I mean living the life you want to live in a way that still honors our true obligations.
We all have plenty of real obligations at this point, and serving our loved ones transcends should. Much better to embrace the privilege of caring for our families and friends (no matter how difficult it can be at times). Too often, though, what you think you "should" do came from some conception of success that got fed to us decades ago.
The tension this creates is at the root of the discontent that many people feel in the transitional period of their forties. If you've succeeded in achieving the traditional trappings of success, you wonder why you're not happy. If you haven't, you experience regret for the decisions you feel held you back.
But what if you just reset your thinking on this issue? What if you realized that now is all there is, the past is gone, and the future is for you to create?
It's not easy. And there still may be people in your life who have no real stake in what you do at this point, and yet will hold you back due to their own fears and misconceptions of what success really is.
It's no wonder that major life changes often happen after a near-death experience or some other major disruption (perhaps a pandemic?). It's these moments that make it clear that this life is not a dress rehearsal.
Of course, you can change directions at any point you choose, no trauma required. But I'd say now is an especially strong inflection point to move in the direction you want, which is the only "should" that matters.
Don't Let Others Define You, Your Life, or Your Future | Psychology Today
Reboot Your Life
To learn and change, we have to reset our thinking. But we're in the midst of a bigger reboot. Take a lesson from the story of Odysseus to understand why hardship unlocks a deeper, more authentic, more satisfying life. The best response to deep disruption, in other words, is often a deep reset.
The Deep Reset | Cal Newport
Hard Times FTW?
I reached an entirely new level of entrepreneurial success at the beginning of and through the Great Recession. Does that mean that recessions are the best time to start a business? It depends on the type of business.
Is a Recession Really the Best Time to Start a Business? | Medium
Romaine Seated
Romaine lettuce is too tasty to actually be good for you, right? The popular green that makes Caesar salads so delightful actually packs a serious nutritional punch for almost no calories.
Why Romaine Should Be Your Main Main | Greatist
Your Next Adventure
Travel has become an essential ingredient of my happiness over the last several years, so not being able to take off on a whim has been frustrating. Things could definitely be worse, of course, and the type of travel I want to do near-term is exactly the kind of adventure that will be embraced post-pandemic.
What the Future of Adventure Travel Looks Like | Outside
Scroll down for tips on handling fear. In the Flashback, it's time to feel the pain of everyone. And then feel nothing. Very 1994.
Keep going-
P.S. Did someone forward this issue of Further to you? We'd love to have you join us by signing up here.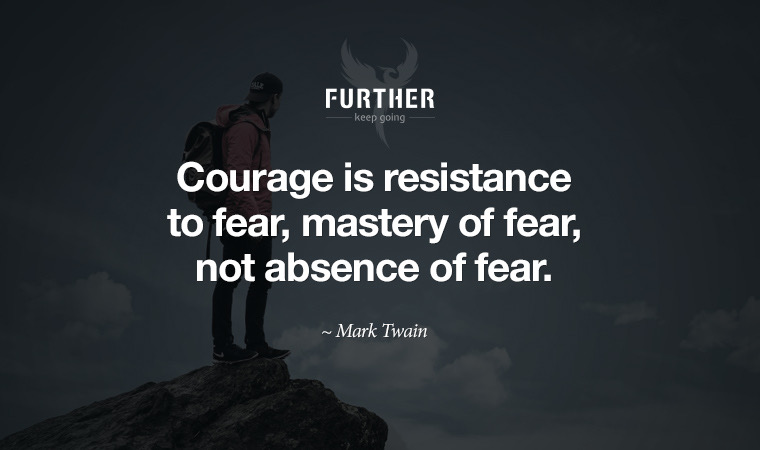 By Trudi Roth
If COVID-19 is the enemy, then I'd say it's scored major points by manipulating our emotions around fear. Pretty much everyone is in some form of fight, flight, or freeze. From protesters filling state capitols to adrenalin-filled grocery shopping missions, regardless of what scares you most, the emotional toll of the virus is infectious.
There is a way you can inoculate yourself, and it starts with taking a page out of Stoic wisdom. Seneca saw anticipating problems as a wretched waste of time. Bad things can and will happen, and acceptance of that fact is key to staying calm.
That sounds easier said than done, so what's the next book to take a page out of while facing down COVID-19? Why, naturally, the insights of a security expert — Gavin de Becker.
Don't fear the reaper (or the gatekeepers)
I used to work out with a personal trainer who had a big sign in her studio: "Fear is False Evidence Appearing Real." While that's motivating when, say, doing multiple sets of burpees (something that scares me to this day), it's not always true.
When you're in imminent danger, the neurological fear-response is life-saving. Otherwise, it shouldn't be your go-to reaction to the news, for example, whose dark, dire predictions and stories should fuel your knowledge, not your fear.
De Becker urges people to use their intuition to cut through the noise and identify actual threats, which are split-second warnings, not an ongoing state of being:
If one feels fear of all people all the time, there is no signal reserved for the times when it's really needed.
Focusing on the real threat, like direct, prolonged contact with a sick person, is a more rational and ultimately soothing response. And if you find yourself constantly on high alert, it's not even fear anymore that's got you by the neck. It's anxiety.
High anxiety
My meditation teacher has a simple explanation of anxiety: it's resistance to reality. It flourishes in the gap between your actual experience of the world and what you wish it were. This is always a precarious place that's heightened in a time of prolonged uncertainty.
From a meditative place, the best way to deflate anxiety is to lean into that discomfort and open up to the way it feels to be alive. The security expert's stance is similar; accept that life is uncertain, and go into situations with eyes wide open.
That will empower you to make better predictions based on reality. This, in turn, boosts your certainty and confidence and lowers your anxiety.
As de Becker says, fear is a gift. And there's no better time to use it wisely as the present.
Rethinking Fear | Farnam Street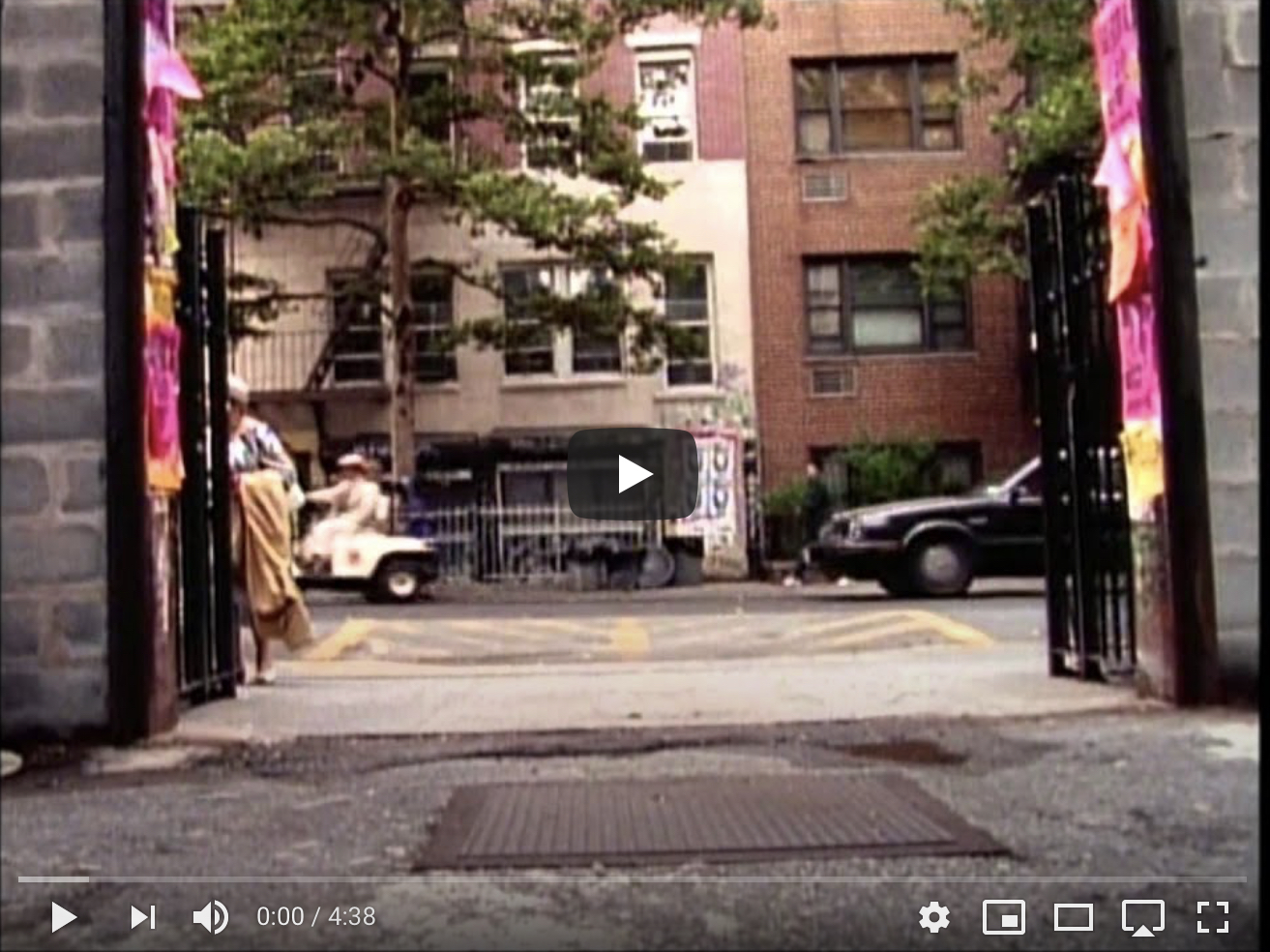 Dinosaur Jr – Feel the Pain
Without a Sound, 1994
When you think of Dinosaur Jr, it may bring to mind Out There or Start Choppin' from their 1993 breakthrough Where You Been. But Feel the Pain from 1994's Without a Sound is the song I most love to hear, so here you have it. (YouTube)
further:
sharing
Please forward this issue of Further to a friend. Thank you!