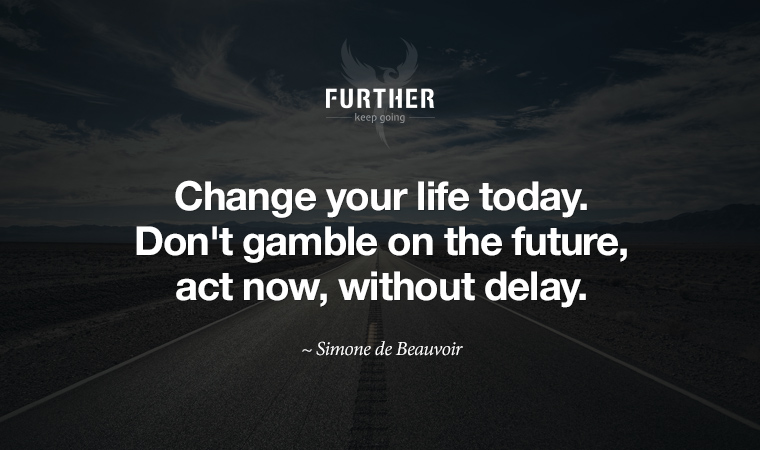 What does the future hold when it comes to work?
Well, mostly the news is filled with uncertainty. The triple-A threat of artificial intelligence, automation, and ageism seems to be lurking at every corner.
And while we know we need to learn to learn in better and more efficient ways, there's a skill that precedes even that. That's the ability to focus:
Researchers have been telling us that attention and focus are the raw materials of human creativity and flourishing. And in the age of increased automation, the most sought-after jobs are those that require creative problem-solving, novel solutions and the kind of human ingenuity that comes from focusing deeply on the task at hand.
In other words, avoiding distraction is skill number one. And yet, it's arguable that most people have never been more distracted. Between the so-called smart phone, business email, pointless meetings, and co-worker interruptions, when is the actual work supposed to happen?
Author Adam Grant says that "success and happiness belong to people who can control their attention." And then there's this nugget of wisdom from Steve Jobs:
People think focus means saying yes to the thing you've got to focus on. But that's not what it means at all. It means saying no to the hundred other good ideas.
So when should we say yes, and when should we just say no? It seems to me that it's much easier to focus on work that provides meaning and purpose, even if it's difficult. If that's the work we get to do, it should become much easier to say no to things that lack those elements.
That's the ideal we should all be moving toward. In the meantime, Nir Eyal has some practical tips for improving your focus with your current work:
Stanford Psychology Expert: This is the No. 1 Work Skill of the Future — But Most Fail to Realize It
Here are some other items that can improve your future:
Feed Your Mind
We're constantly thinking about diet when it comes to losing weight and healthy aging, but what about the effects of the food we eat on our mood and mental well-being? You guessed it — eating well can have a profound impact on our minds as well as our bodies.
What Is the Best Diet for Mental Health?
Slow Walking
Being a slow walker doesn't just signify you enjoy a leisurely stroll. According to new research, walking with a slow gait in your 40s could be a symptom of significant deficits in physical and cognitive health.
Study Finds Odd Link Between Being a Slow Walker And Ageing Faster
Fight Fat Club
Maybe your walking pace is fine, but you're feeling shame after seeing Brad Pitt remove his shirt in Once Upon a Time In Hollywood … at age 55. Never fear, you can do the same workout regimen as Pitt and get your Tyler Durden on. Or at least your Cliff Booth.
Gain The Edge With Brad Pitt's Transformation Workout
Don't forget to check out Trudi's article on narcissism below. Hopefully you don't think this piece is about you ….
Keep going-
P.S. Did someone forward this issue of Further to you? We'd love to have you join us by signing up here.
further:
books
Midlife is prime time to start your own business, but it may also be time to make sure you understand which way the wind is blowing. Unprofitable VC-backed moonshots are falling out of favor hard, while intentionally small businesses that serve the needs of customers and the business owners are becoming more popular than ever. (Amazon)
When you buy a book through Further, we get a small store credit to buy more books. Thank you!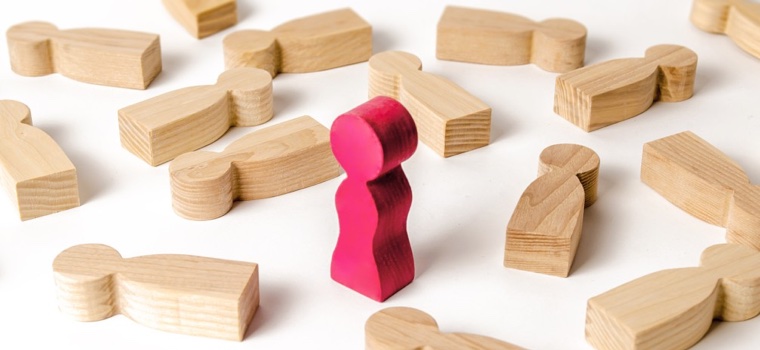 By Trudi Roth
It's a bit odd to think of Gen X as narcissistic. After all, generation-defining terms like "slackers" and "grunge" don't exactly spell rampant egoism.
But new research that followed a group of students from their freshman year in 1992 over a 23-year period shows that as young adults, we were pretty narcissistic: vain, selfish and entitled. Maybe that's just a young adult thing.
But once we made it to 40, we tended to become more empathetic, conscientious, agreeable, and emotionally stable. That's likely thanks to life events that require a fair amount of selflessness, like being in a long-term, intimate relationship, having kids, and being invested in a career.
The benefits of outgrowing self-centeredness …
The authors of the study were interested in tracking the evolution of three primary facets of narcissism over time: vanity, entitlement and leadership. They hypothesized a decrease in vanity and entitlement, but an uptick in leadership since correlated attributes like self-confidence and assertiveness have been shown to support leadership ability.
Indeed, those who were more vain as young adults were more likely to get divorced, had fewer children, and more unstable relationships. And those who felt more entitled in college reported less life satisfaction and well-being as grown-ups.
On the flip side, to the surprise of the study's authors, success at work didn't necessarily mean an increase in leadership — it actually decreased. While those who saw themselves as superior leaders in college did tend to wind up in supervisory jobs as adults, it doesn't necessarily mean they brought true leadership to the table.
In today's workplace, that entails the authenticity, empathy, and relational intelligence — the opposite of narcissism. The good news is that only 3% show a midlife increase in narcissism, which means for most of us, outgrowing it is a bonafide benefit of reaching middle age.
… and becoming centered in self
As we've discussed here on Further, the ego is often what stands in the way of true success. For the vast majority of us, life events have chipped away our need to look to others in order to feel whole. More new research shows a subtle yet profound difference between having self-esteem and being a narcissist:
Self-esteem is about being satisfied with yourself as a person and accepting yourself for who you are, regardless of how you compare to others. Narcissism is very much about feeling superior to other people.
It's a delicate balance, one supported by becoming a person of a certain age. Maturity as the antithesis of our narcissistic youth is a potent way to frame the power and potential of midlife.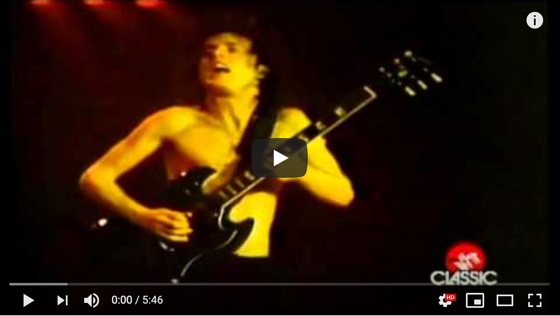 AC/DC – For Those About To Rock (We Salute You)
For Those About To Rock, 1981
My 14-year-old son refuses to get up in the morning, so I now turn on For Those About to Rock in his room … loud. If he's not up by the time the cannons start firing, I crank it up even more. He hates this, while I enjoy it immensely. (YouTube)
further:
sharing
Please forward this issue of Further to a friend. Thank you!