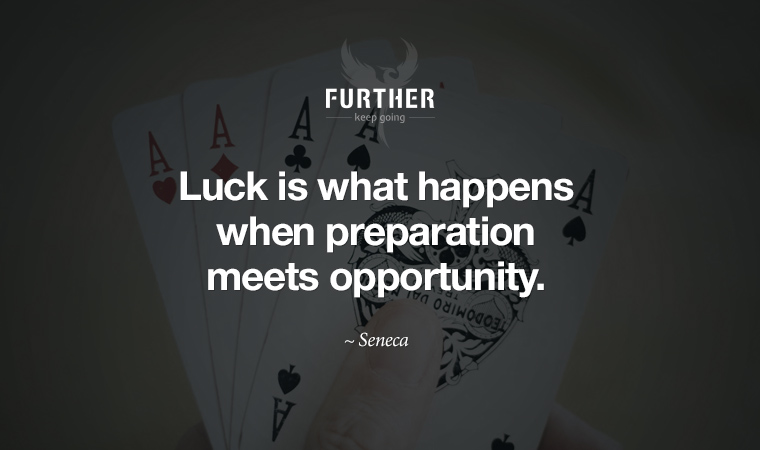 Fast Company is closing out the first month of 2020 by taking a look at the future of work. Specifically, they're looking ahead 20 years, to 2040.
Why 2040 specifically? Twenty years from now, Gen Z and millennials will be fully incorporated into the workplace, while Gen X will be stepping back.
That last point is debatable. I'll be 72 in 2040 if things go well, and hopefully "stepping back" for me will mean working a few hours a day while exploring various regions of the world.
But the youngest Gen Xers will only be hitting 60 at that point, falling short of even our current artificial retirement age. Given the example the Baby Boomers are already setting, odds are you'll still be going strong.
The more important question is, whose terms will you be operating under? In other words, if employers wise up and start valuing older workers, will you in turn value working for them?
The FC series of articles takes a look at the big issues that will bring significant change: shifting demographics, climate change, and the widespread adoption of technologies that track and automate every aspect of our daily lives.
It's that last part that should most concern you. If you think your boss is an unrelenting hard ass now, wait until you have to deal with an algorithm (assuming one hasn't replaced you, that is).
In 2040, it may be common for algorithms to supervise our work—sometimes to train our AI replacements, but often to optimize our performance in the corporate machine.
If that sounds sci-fi to you, understand that the seeds for this already exist. Take Uber, for example. That app does more than simply score you a ride:
The same algorithms that devise your Uber route are directing the drivers themselves, making them more a component of the system than an individual doing a job. Not only directed by algorithms, drivers also feed systems that evaluate their performance, with details such as how smoothly they accelerate and how customers rate the experience.
In the near future, all types of employment will become a continuous iterative cycle of observation, followed by instructions on how to better perform — over and over again. This takes the term "rat race" to another level.
On the other hand, I'm excited to continue running my own business, which means I get to put the technology to work for me, not on me. And you're right at the perfect age to do the same for yourself — as long as you start planning your exit now, without waiting until man or machine decides you need to "step back."
In 20 Years, Your Boss May Track Your Every Glance, Keystroke, and Heartbeat
Boomerang
If you're feeling too far out to think about what you'll want at 65, it may be helpful to read about the Baby Boomers who retire and then head right back to work. Retirement is often not all it's cracked up to be, even for those who can afford it.
The Big Pull: Going Back to Work After Retiring
Ready Exerciser One
To me, nothing beats the outdoors as a workout environment. But when they weather is bad or time is short, the gym will soon get a lot more interesting thanks to virtual environments, fitness socializing, and gamification that gets the dopamine hits firing.
The Gym of the Future Will be Virtual, Gamified, and Totally Immersive
Pardon My French
You know the story … work that brain by learning new things to stay sharp as you age. And one of the best ways to do that is to learn a new language. Also, won't everyone be super impressed when you show up speaking Portuguese … or Mandarin?
Advice on Learning a New Language From People Who Speak Up to 16
Scroll down for a piece on the importance of play. Not for your kids; for you.
Keep going-
P.S. I was shocked and saddened at the passing of Kobe Bryant — our generation's greatest NBA player. But as a parent, I was devastated to hear that his daughter Gianna and other parents and children were on the helicopter as well. Memento mori (and hug your kids).
further:
books
I just got The Future Is Faster Than You Think: How Converging Technologies Are Transforming Business, Industries, and Our Lives today, and I'm about to dig in. Author Peter Diamandis is a breathless optimist when it comes to the future, so bring a few grains of salt along. Otherwise, this will give you an idea about what's to come, and the opportunities that come along as well. (Amazon)
When you buy a book through Further, we get a small store credit to buy more books.
Thank you!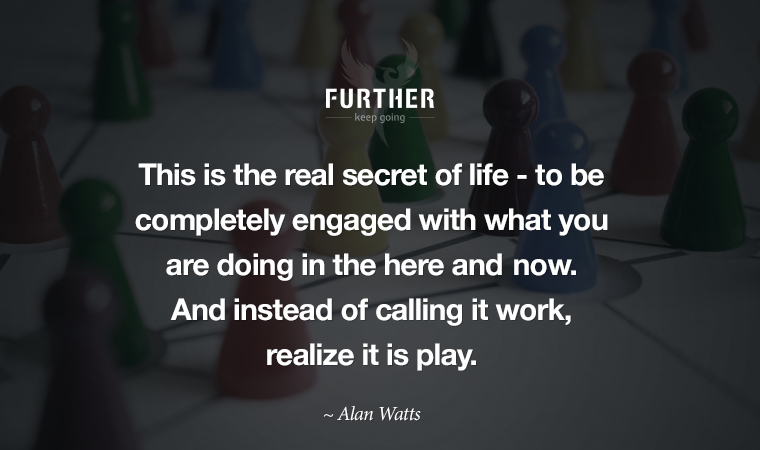 By Trudi Roth
Growing up, my mom had a fridge magnet that said, "We don't stop playing because we grow old. We grow old because we stop playing."
From a kid's perspective, life is unimaginable without play. As grown-ups, we have a terrible habit of thinking that making space to play is somehow a waste of time.
The folks at Lego would like to change all of that by promoting the Zen of clicking bricks to adult stress cases. To entice Gen Xers to come out and play, for the cost of a handful of yoga classes, you can grab yourself a nostalgic set like the Central Perk cafe from Friends or a 1989 Michael Keaton-era Batmobile.
The message of these adult-oriented kits? Peace of mind included.
Kid 'n play
Marketing aside, the toymaker isn't wrong about the benefits of play. After all, Lego hails from Denmark, routinely ranked at the top of the list of the world's happiest countries. A big part of the reason is something the Danes call "flexicurity," which integrates flexibility and security into its labor market. People are encouraged to take time off to pursue hobbies, go on vacation, and play sports.
Back in the US, there's plenty of research that supports playfulness as a stress reliever and coping mechanism. Dr. Stuart Brown, founder of the National Institute for Play, has for decades promoted the idea that play isn't just about fun; it's also a scientifically proven way to boost endorphins, improve brain function, and stimulate creativity.
In other words, play literally makes you feel younger and more vibrant.
The building blocks of mindfulness
While there are many ways to play, the type Legos provide, "object play," gives your brain a great workout. As Dr. Brown points out in his TED Talk:
The human hand, in manipulation of objects, is the hand in search of a brain; the brain is in search of a hand; and play is the medium by which those two are linked in the best way.
Any repetitive leisure activity, like knitting, crafting, or, of course, clicking together plastic bricks, builds a bridge between relaxation and engagement — in other words, mindfulness. AFOLs (Adult Fans of Legos) find another aspect of the toy extra gratifying, as a college math teacher notes:
It's fun to zone out and follow someone else's instructions. It wasn't until I got older — and had a job and more money — that I saw value in that.
So make yourself a play date, and don't stress about the $799.99 price tag of the Lego Millennium Falcon. Your wellness is worth it.
Lego Sets its Sights on a Growing Market: Stressed-Out Adults (Washington Post)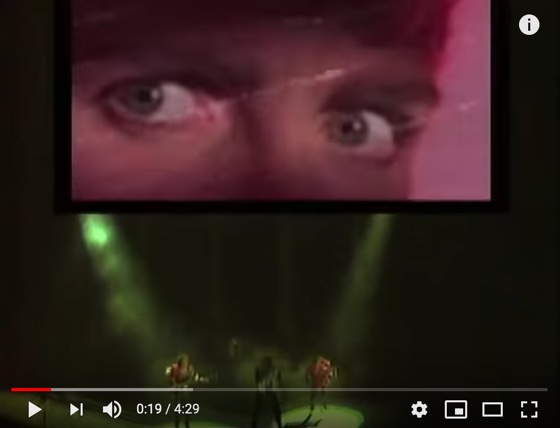 Duran Duran – The Reflex
Seven And The Ragged Tiger, 1983
Despite being a band known for its cinematic videos, I've always liked the hybrid live performance concept of The Reflex. The song became their most successful single, despite the fact that the band originally didn't want to release it at all — until Chic's Nile Rogers remixed it. (YouTube)
further:
sharing
Please forward this issue of Further to a friend. Thank you!