1440 is the daily newsletter helping 2M+ Americans stay informed – it's news without motives, edited to be unbiased as humanly possible. The team at 1440 scours over 100+ sources so you don't have to. Culture, science, sports, politics, business, and everything in between – in a five-minute read each morning, 100% free.
Popular YouTuber Jimmy Donaldson (your kids know him as MrBeast) paid for eye surgery for 1,000 blind patients who couldn't afford it, restoring their eyesight.
The 24-year-old MrBeast has the biggest YouTube account in the world, and routinely performs radical acts of kindness and generosity for others. Things like rebuilding homes for Kentucky tornado survivors and giving $20,000 to randomly selected people in need.
So of course there's a backlash against him.
People have a problem with Beast getting attention and growing a massive audience thanks to his generous acts. They feel that no matter how much good comes from his behavior, he's not acting from altruism — meaning a selfless act with no benefit to the do-gooder.
Problem is, pure altruism is pretty much non-existent. Doing good things for others always brings us benefit one way or another, and we're generally well aware of it.
For example, a long line of research reveals that doing things to make others happy increases our own happiness more than trying to make ourselves happy. If you know doing good for others makes you feel good, you're technically not being altruistic.
So an anonymous act of kindness or generosity receives no benefit of recognition. But the happiness benefit you experience is very real and very rewarding.
Or take parents, who report being less happy than those who don't have children — certainly parenting is a selfless act, right? But the truth is parents report higher overall life satisfaction, which is an enduring state that outranks fleeting happiness.
Recently, self-professed "selfish person" Dan Harris interviewed the Dalai Lama, who elegantly exposed the false binary between selfishness and selflessness.
The Dalai Lama summarized his concept of wise selfishness this way:
"Thinking in a more compassionate way is the best way to fulfill your own interests." He added that his own practice was to think about benefiting other people as much as possible. "The result? I get benefit!"
You get the idea. The true irony is that people who only focus on themselves are largely miserable, while often hurting others in the process. That's what we call a lose-lose approach.
Enlightened self-interest, on the other hand, is an ethical philosophy where you choose to further the interests of others because you know it ultimately serves your own self-interest. The ol' win-win.
If that's too fancy, the idea is closely related to the Golden Rule; simply acting toward others the way you want them to act in return. But both research and my own experience reveal that enlightened self-interest is much more powerful than that.
As Wharton School organizational psychologist Adam Grant points out in his book Give and Take, those who gain the most from helping others don't expect transactional, quid pro quo returns. But they are quite strategically aware that their generosity will come back to them, often in much greater quantities than they gave.
Contrary to popular belief, human nature is both selfish and selfless. We just have to recognize that what's good for others is good for us, and that's more than okay.
Further reading:
Give and Take: Why Helping Others Drives Our Success (Amazon)
Keep going-
P.S. New to Further? Join us here.
Morning Train
A new study suggests that working out in the morning will burn more calories than other times of the day, at least in mice. So make sure to walk your mouse first thing. 😏
Time of Day May Determine the Amount of Fat Burned by Exercise (Medical Xpress)
Suana Be Starting Something
Research shows a trip to the sauna may have some health benefits — but you shouldn't believe every claim you hear. For one, the findings suggest that saunas may help improve cardiovascular function, but it's not like you can hit the steam bath and skip the cardio.
Saunas Are Filling Up, but Are They Actually Good for You? (New York Times)
Strawberry Yields
Strawberries promote heart, brain, and gut health, and are loaded with vitamin C. Here are the top reasons why registered dietitian-nutritionists think you should eat this fruit.
7 Potential Health Benefits of Strawberries (Everyday Health)
Life By the Drop
Our society is conditioned to separate people who consume alcohol into two categories — "responsible drinkers" and "alcoholics." That's a ridiculous black and white distinction in a vast spectrum of gray. The only real question that matters is whether your life would be better with less alcohol.
Why You Need to Stop Asking "Am I an Alcoholic?"
The Rise of the Older Woman
By Trudi Roth
The older woman is a classic Hollywood trope, from golden girls to Stifler's mom.
But suddenly, the joke's on anyone who doesn't take women of a certain age seriously. Money goes where the attention flows — from celebrity menopreneurs like Naomi Watts (Stripes) and Judy Greer (Wile) to the renaissances of Jennifer Coolidge and Pamela Anderson, middle-aged women are finally en vogue. 
The question is: is this "the change" we really need?
Not Your Mama's Menopause
Beyond the celebrity-driven spotlight, there are copious reasons why menopause is having a moment — notably because Generation X isn't the type to suffer in silence. By 2025, over 1 billion women worldwide will be experiencing menopause.
Currently, 85% of perimenopausal and menopausal women live with debilitating symptoms, including hot flashes, brain fog, insomnia, night sweats, depression, osteoporosis, low libido, hair loss, and painful sex. Statistics like this make how we've been misled about menopause egregious.
For many women, menopause becomes a new struggle to control our bodies, not because of legislation or religion but because of a lack of knowledge on our part and also on the part of our doctors.
Wondering why there isn't a commonly prescribed treatment for menopause? Great question — one that should give us all pause.
There actually is a protocol that, for most women under 60, is worth considering despite incremental risks related to cancer and the cardiovascular system: hormone replacement therapy (HRT).
In 2002, when the risks were first identified by researchers conducting the Women's Health Initiative — the largest randomized women-only study ever undertaken — the trial prematurely ended thanks to panic generated by negative media coverage. At the same time, menopause education was almost totally cut from medical school curriculum.
The domino effect of this epic failure continues today, as a generation of patients and doctors are under-educated about HRT. While it's not a cure-all, it can be very effective. There are also helpful non-hormonal treatments, including SSRIs and cognitive behavioral therapy.
Options, like everything else about middle-aged women, deserve more attention.
Take Back Your Menopower
Now that we know we've been sold (another) bill of goods about our health, the best way to get relief is to get educated. The good news is there's no lack of menopause femtech startups, so begin there or with your doctor.
Always remember, there's no better advocate for you than yourself. For inspiration on how not to be underestimated and take control of your life, take a page from Pamela Anderson's new book.
I became a warrior,
A destroyer
Of old beliefs,
Slaying dragons.
I embraced the illuminating thought:
I am "good enough."
I am powerful—

Oh am I.
And oh, so are you. That's the joy of being an older woman.
Women Have Been Misled About Menopause (New York Times)
The Midlife Renaissance of Women in Hollywood (The Atlantic)
further: flashback
Modern English – I Melt With You
After the Snow, 1982
Gen Xers had plenty of songs about nuclear Armageddon to add to our anxiety in the 80s — 99 Red Balloons and Forever Young come to mind. But you may not have realized that I Melt With You is about a couple making love while an atomic bomb is dropped. Good times. (YouTube)
further: sharing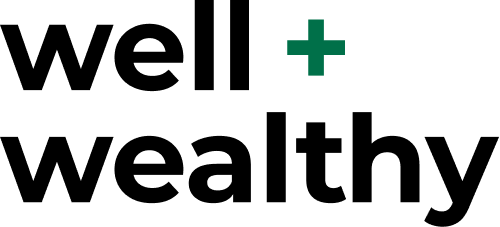 Further subscribers who share the newsletter with friends can gain three months of access to our exclusive membership community Well + Wealthy with only five referrals. Get your own free weekly dose of health, wealth, travel, and happiness advice here, and find out all the details on our referral program.
Thank you for sharing Further!