Can you hear me out there?
Are you sure?
I only ask because the media, big brands, and advertisers in general seem to think I don't exist. And that's because I'm over the age of 50.
(Add in the fact that I'm Generation X and yes, I'm pretty much invisible.)
This has been going on for much longer than the point when our generation first hit 50. Historically, advertising aimed at older people tends to be "condescending at best, offensive at worst."
As Jeff Beer writing for Fast Company puts it:
The world of oldsvertising is a hellscape full of reverse mortgages, erectile dysfunction pills, and bathtubs that won't kill you.
I'm sure you've notice all you hear about in the mainstream media is Gen Z. Before that, it was all Millennials, all the time. And that's because of who pays the bills — advertisers.
Brands are obsessed with the young even when it's illogical. I don't know about you, but the only substantial amounts of money my Gen Z kids have access to is mine.
What makes the demographic cut-off point of age 49 even more maddening is the fact that the kids will soon be vastly outnumbered by older people, and they won't be catching up anytime soon (if ever).
Consider these stats:
In other words, the gray market is a goldmine. So why are brands so bad at marketing to us?
Probably because businesses are not only obsessed with selling to the young, they're obsessed with hiring the young and putting the wise out to pasture:
Age discrimination against Americans age 50-plus cost the U.S. economy $850 billion in 2018. The Economic Impact of Age Discrimination [report] found that the potential economic contribution of the 50-plus age cohort could increase by $3.9 trillion in a no-age bias economy, which would mean a contribution of $30.7 trillion to GDP by 2050.
As you can see, ageism hurts the bottom line and the broader economy across the board. Will big brands wake up to this demographic shift that's been coming for decades?
I don't see how they can avoid it based on basic math. The question is, who are they going to get to communicate with us — some 20-something copywriting whiz fresh out of school?
Good luck with that.
The point is, we're already the most entrepreneurial age group. So if you're considering starting up your own mentor model business, why not serve your own age group?
The key to connecting with a particular type of person — whether as a big brand or a small shop — is to speak the language preferred by the audience. In this case, I'm betting on us.
Keep going-
P.S. New to Further? Join us here.
Gray Market Gold
If what I said above caught your attention, check this out for more: "America is on the cusp of a massive demographic shift that will see people living and working much longer. It will transform companies, government, and entertainment in radical ways — and offer huge opportunities."
The New Longevity Isn't Coming. It's Here. (Esquire)
Stopping Cell Decay
A multinational team headed by University College London scientists has discovered a new mechanism that slows down and maybe even prevents the normal aging of immune cells, one of the nine "hallmarks of aging."
"Unexpected" – Scientists Discover an Anti-Aging Mechanism (SciTech Daily)
Entrepreneur Nation
The pandemic unleashed a flurry of new entrepreneurs, and if the economy goes into a recession, this trend will continue. In fact, history has taught us that it's typical for economic downturns to coincide with rising rates of entrepreneurship.
More Workers are Becoming Entrepreneurs (Kiplinger)
Robots Against Baldness
While we contemplate potential job losses due to artificial intelligence, we have to remember that a lot of good can come from the technology, especially in the medical field. Since baldness affects both men and women, we may have reason to thank our robot overlords.
AI Helps Design Baldness Treatment That Works Better Than Testosterone or Minoxidil (SciTech Daily)
By Trudi Roth
As you know, our brains are wired to keep us safe.
But because most threats today are perceived, not real, we end up in chronic stress overdrive. This can lead to a variety of health issues, including depression, anxiety, heart disease, high blood pressure, and impaired immunity and memory.
The trick is to learn your go-to stress response, so you can take steps to move from distress to de-stress.
The OG stress responses, fight, flight, and freeze, were how ancient people survived predators. A rush of cortisol and adrenaline powered strength, speed, and stillness to "play dead."
A fourth stress response, fawning, was popularized in 2013 by psychotherapist Peter Walker in his book Complex PTSD: From Surviving to Thriving. In our modern times, people with a perceived advantage and menacing presence, like a parent, boss, or bully, can trigger people-pleasing to diffuse conflict.
A smart person like you understands this, so hopefully, you'll agree fawning is the most insidious stress response. (See what I did there? 😉)
The Pitfalls of People Pleasing
According to Walker, chronic people pleasing first compromises your dignity and, ultimately, your identity.
Fawn types seek safety by merging with the wishes, needs, and demands of others. They act as if they unconsciously believe that the price of admission to any relationship is the forfeiture of all their needs, rights, preferences, and boundaries.
If you're wondering if you're a fawner, ask yourself when you're in a conflict:
Does how I'm acting align with my values?
Am I being honest and authentic or appeasing and pleasing?
Am I saying "sorry" when I don't mean it?
Is what I'm taking on my responsibility?
Am I acting agreeable just to make this interaction end quickly?
When you answer yes consistently, you know you're a people pleaser.
How to Calm Your Fawn
As with any stress response, start by pausing. Here's how Healthline editor Sam Dylan Finch puts it:
Before I revert to fawning, I try to get grounded and ask myself if I'm moving from a place of self-honor rather than self-betrayal, and if the person I'm engaging with is capable of meeting me there in the moment.
In that space, notice if your values are in check and boundaries intact. You can also accept that just because someone else is mad doesn't mean you have to make a mad scramble to "fix" the situation.
Sitting with the discomfort of potentially being disliked or discarded can be hard work. Therapy can help, along with doing what my friend April always advises:
Go where the love is.
The truth is your authentic self is worth holding dear. So quit the fawning and start pleasing the person who matters most: you.
People-Pleaser? Here Are 5 Ways to Unlearn Your 'Fawn' Response (Healthline)
further: flashback
Fuel – Shimmer
Sunburn, 1998
The 90s gave us some great alt-rock sing-a-longs, notably Plush and Interstate Love Song by Stone Temple Pilots. I'd put Shimmer by Fuel in that category as well. (YouTube)
further: sharing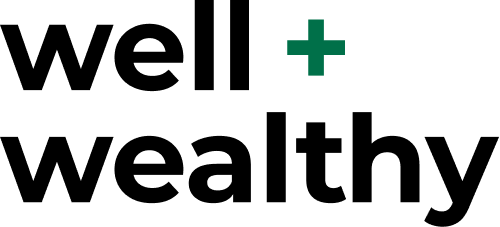 Subscribers who share Further with friends can gain access to our exclusive membership community Well + Wealthy with only three referrals. Get your own free weekly dose of health, wealth, travel, and happiness advice here, and find out all the details on our referral program.
Thank you for sharing Further!