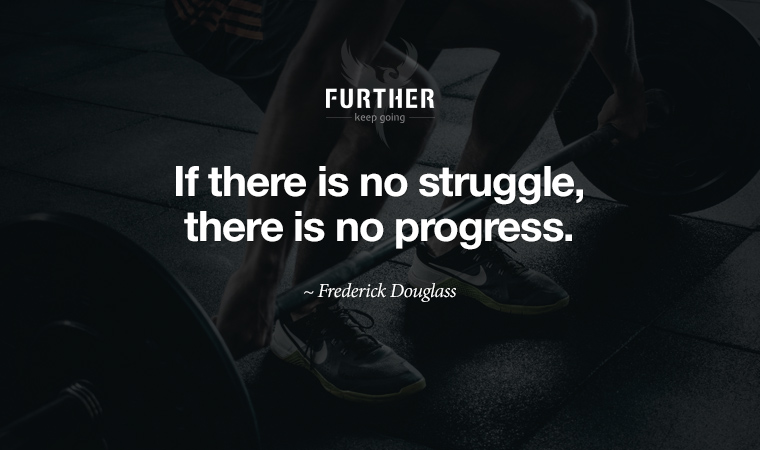 Can you believe it? This is the last issue of Further for the year, and the decade (not technically, but whatever).
As with the approach of any new year, people will have resolutions. And the vast majority of those resolutions will crash and burn before the end of January.
Part of the reason for that is resolutions are goals based on outcomes. Lose weight, start a successful business, gain muscle, enter a passionate relationship.
What we need to resolve to do is commit instead to a process — eating better and exercising, doing the work, lifting weights, being open to new people.
Beyond that, resolutions are a call for change that we're already dead set against:
The reason that New Years resolutions don't work is that we have unconscious resolutions not to change. For every conscious resolution to lose weight, stop drinking, save money, call your Mom more often, control your temper, or finish that project, there are unconscious commitments to keep things exactly the way they are.
What we're really setting ourselves up for each new year is struggle, starting with the fight against our unconscious desire to not change. On top of that, you have the struggle of the process itself, whether that be starting something new (working out), or quitting a bad habit (smoking).
So instead of resolutions involving a beneficial outcome, ask yourself: What are you willing to struggle for? Rather than relying on misguided January 1 optimism, set yourself up for success by admitting it's going to be hard … really hard — but worth it.
"No pain, no gain" isn't just about the gym. It's about achieving anything worthwhile you choose to pursue. Choose wisely.
Why New Years Resolutions Don't Work
Make it Stick
Okay, you understand the impending struggle, and working out is your choice. Here's some practical advice that goes beyond, "Suck it up, buttercup."
How to Stick to a New Training Plan
Breaking Good
On the flip side, maybe your struggle is to quit doing something that's bad for you (even tougher). You need a way to reward the new behavior in order to eliminate the vice.
How to Break Up with Your Bad Habits
Healthy = Happy
Bonus motivation for the fitness struggle: "According to Southern Methodist University psychologist Nathan Hudson and colleagues (2019), there is plenty of evidence to suggest that people's overall sense of life satisfaction and typical levels of happiness are linked to physical health."
Can Being Happy Really Be a Matter of Being Healthy?
Down below, we're resolving to eat the Japanese way for greater longevity. Trudi explains the hara hachi bun me method, and our book selection is a classic — The Okinawa Diet Plan.
Happy holidays and a prosperous struggle to you and yours!
Keep going-
P.S. Did someone forward this issue of Further to you? We'd love to have you join us by signing up here.
further:
books
In their New York Times bestseller The Okinawa Program, Drs. Bradley and Craig Willcox and Makoto Suzuki explained why the Okinawans are the longest-lived people on earth. Now, they offer a practical diet program rooted in Okinawan traditions so that you too can have a leaner, more "metabolically efficient" body that will stay healthier and more youthful. (Amazon)
When you buy a book through Further, we get a small store credit to buy more books. Thank you!
Live Longer With the 80% Rule for Eating
By Trudi Roth
Dining with friends can be a minefield nowadays. He's keto; she's vegan; they're all gluten-free. And everyone wants the early bird special, not because we're scoring a senior discount (yet), but because of intermittent fasting.
There's no question that what and when you eat impacts your health and longevity. But the secret sauce that transforms not just your body, but also, mind and spirit is what the Japanese call hara hachi bun me.
It's a conscious approach to nourishment that follows one basic rule: eat until you're 80% full. This simple practice holds the key to cracking complex issues like decreasing stress, increasing resistance to life-threatening illnesses, and elevating your mood.
All you have to do is put Zen on the menu at mealtimes.
Okinawans know best
While the practice of hara hachi bun me dates back to the 13th century, it's still a mainstay in Okinawa, Japan. One of five "Blue Zones," the island has the highest concentration of centenarians and the lowest death rates from America's top three killers: cancer, stroke, and heart disease.
Studies on Okinawa's elderly have shown that the practice of eating until "you are eight parts (out of ten) full," which naturally restricts calorie intake, reduces free radicals in the blood. This means improved heart health and a lower risk of chronic illnesses.
A physically active lifestyle, moderate alcohol consumption, and a purpose-driven, positive attitude from another Zen practice, Ikigai, also bolsters Okinawans' incredible health.
Practicing hara hachi bun me
Eating until you are 80% full isn't just about taking specific actions. It also involves an attitude adjustment in the direction of conscious consumption.
With this perspective shift and change in relationship with food, living will not be about eating, but eating will become the fuel and sustenance for a fulfilling lifestyle, focused on your family, friends, career, and success.
While Okinawans have specific healthy foods they favor, there's no particular recipe for how to eat until you're 80% full. Start by consuming filling, nutrient-dense foods (vegetables, fruits, whole grains, lean protein) slowly and mindfully, and you'll start to know your body.
Give yourself a half-hour after a meal to decide how you feel. If you're totally full, you've gone too far. If you're satiated but could still eat more, then you're in the zone.
The bottom line is to stop focusing on food. Eat only when you're hungry. Recognize that while dining is enjoyable, it's just one of many substantive life experiences. And keep this Japanese proverb in mind: "eight parts of a full stomach sustain the man; the other two sustain the doctor."
Finally Getting in Shape: The Japanese Rule to a Healthy Diet (Medium)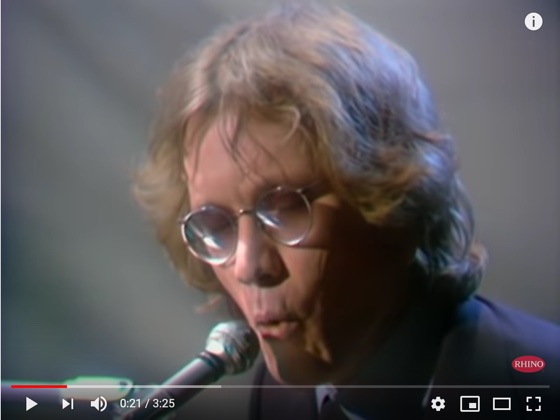 Warren Zevon – Werewolves Of London
Excitable Boy, 1978
How to Evaluate a Millennial: Put on Werewolves Of London by Warren Zevon. If they say "Is this Kid Rock?," never speak to them again. (YouTube)
further:
sharing
Please forward this issue of Further to a friend. Thank you!