We have a skewed view of entrepreneurship thanks to prevailing media narratives.
Take the idea of the young 20-something drop out. Too many people think that's who starts most successful businesses.
They think of people like Bill Gates, who cofounded Microsoft when he was 20 years old, Steve Jobs, who was 21 when he cofounded Apple, or the 20-year-old Mark Zuckerberg or the 25-year-old cofounders of Google, Larry Page and Sergey Brin.
What we don't hear as much about are these people:
Eric Yuan created Zoom at 41, Bill Porter founded E-Trade at 54, Bernie Marcus founded Home Depot when he was 50, Bob Parsons founded Go Daddy at 47, Reed Hastings started Netflix when he was 37, Robert Noyce started Intel at 41, Leo Goodwin founded Geico at 50, Vera Wang designed her first dress at 40 and Workday was cofounded by Aneel Bhusri at 40 and David Duffield at 65.
But let's step away from these high profile examples and look at the vast number of successful small businesses that you won't read about in a business magazine. This is the real heart of entrepreneurship, and the numbers reveal that it's dominated by people aged 40 to 60.
The study shows that the likelihood of success as a founder increases with age until the age of 60. The older you get, the more likely your chances of success are. A 50-year-old founder is twice as likely to build a thriving enterprise that has either an IPO or a successful acquisition as a 30-year-old founder.
And most of these people start a business for the first time at midlife. Successful founders generally work in corporate and other jobs before starting their ventures.
As we stare in the face of what appears to be a looming recession, layoffs will definitely happen. One of the more important keys to a successful retirement for people our age is being able to earn at least what you're making now right up until you're ready to retire.
The data shows that once you're over 50, though, odds are the decision to leave your job won't be yours. Although age discrimination is illegal, companies use layoffs and coerced "early retirement" to shed themselves of older employees.
And given the prospect of longer life and healthspans, we're not really in a position to retire at 65 and coast for 30 years anyway. So the smart move is to start your second act intentionally.
The good news is we're at the perfect time of life to succeed on our own terms. The bad news is that if you wait until you're forced out, things will become much more stressful than if you act now and gradually position yourself for the leap.
Further reading:
Older Entrepreneurs Outperform Younger Founders — Shattering Ageism
Keep going-
P.S. New to Further? Join us here.
No Pain No Gain?
Every strenuous exercise involves some mixture of suffering and pleasure. The key to sticking with it is getting the balance right.
How Painful Should Your Workout Be? (New York Times)
Only As Old As You Feel
A recent study on aging and happiness demonstrates that it may be possible to get psychologically younger and happier at the same time. This research in the psychology of aging combined with emerging AI tools can help us adjust our psychological age and improve our well-being.
Can We Reverse Our Psychological Age And Get Happier At The Same Time Using Artificial Intelligence? (Forbes)
Sleepy and Selfish
In the U.S., about a third of people get fewer than seven hours of shut-eye, which is the minimum recommendation. We end up feel groggy and grumpy, and everything gets just a bit harder to do. But sleeplessness also impairs parts of the brain that affect our social lives and abilities to relate to other people.
Why Sleep-Deprived People Are More Selfish and Lonely (Scientific American)
Early Unretirement
The verdict is in — we need to be prepared to work longer than age 65. And it would be a whole lot more pleasant to be doing work you really want to do. Plus … in a context where you decide when you're done, as opposed to someone else.
Experts Warn "Something Has to Give' with Retirees Living Longer (Fortune)
By Trudi Roth
True story: when I popped onto Amazon to check out The Gospel of Wellness: Gyms, Gurus, Goop, and the False Promise of Self-Care by Rina Raphael, I was ironically fed a bright fuschia ad for an all-natural probiotic supplement for vaginal and digestive health.
In a nutshell (because, gents, you're not off the hook with fads like infrared "testosterone-enhancing" testicle tanning), this is the problem with the $1.5 trillion wellness market. It pushes products we don't want or need under the guise of "wellness."
Today's snake oil is concocted to take advantage of the burnt-out, exhausted, and overwhelmed among us who put their faith in wellness as a cure-all (79%, according to recent McKinsey research). But as we've discussed before, wellness isn't that complicated (or expensive).
The Sick Part
Actual wellness isn't found in a bottle or box — it's about taking proactive steps to improve your physical and psychological well-being. Sounds simple, but our busy lives complicate things. This creates a nasty Catch-22 situation.
The more overwhelmed and exhausted we get, the more we seemingly owe it to ourselves to pursue 'wellness.' The more burdens we accumulate—children, aging parents, student loans, mortgages, anxiety disorders, bad backs, extra pounds—the more we're urged to be well by way of still more effort: throwing out our plastic containers, cutting out lectins, practicing mindfulness, learning about environmental toxins, doing the research.
Sounds familiar — any of those things can be topics for a Further article or a webinar in our Well + Wealthy community. But as Raphael told Salon:
I'm not saying that there's not value with being told to take care of yourself and to prioritize fitness and nutrition. It's just that the way it's being sold to us is quite problematic.
In other words, the endless goop marketers push and customers consume with near-religious zeal is just a symptom. To heal our obsessive quest for well-being, we have to treat the root causes.
The Wellness Remedy
When your life feels chaotic, it's natural to wish there was something you could pop to ease the pain. But what ultimately ails us is complex and ingrained.
We're so inured to the idea that we can win by just working a little harder, when what we really need are radical structural overhauls that might make having children, demanding jobs, and elderly relatives less of an all-consuming load.
True well-being comes from some old-fashioned sources: community, connection, and caring — for ourselves and others. Instead of trying to buy your way to feeling better, try focusing on filtering out toxic aspirations and letting go of perfection instead. That's the ultimate wellness boost that will get you moving forward, day by day, to a happier, healthier you.
How Did Healing Ourselves Get So Exhausting? (The Atlantic)
"The Gospel of Wellness" author on the cult of Gwyneth, and why Goop fans don't buy the snake oil (Salon)
further: flashback
Poison – Nothin' But A Good Time
Open Up and Say… Ahh!, 1988
Of all the 80s hair bands, Poison truly did appear as if they were having Nothin' But a Good Time. That's because they knew how to use video to make their already energetic live shows look like the most fun anyone's ever had. (YouTube)
further: sharing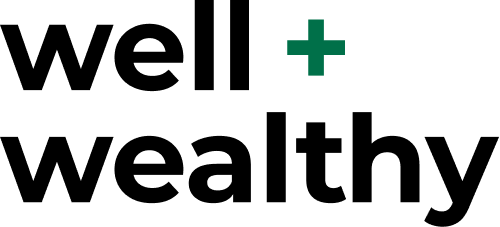 Further subscribers who share Further with friends can gain access to our exclusive membership community Well + Wealthy with only three referrals. Get your own free weekly dose of health, wealth, travel, and happiness advice here, and find out all the details on our referral program.
Thank you for sharing Further!