It's time to call it a year here at Further.
We've got big things planned for you in 2023, both here and at Well + Wealthy. But first, we should all take a well-earned rest.
(Don't forget that if you want to spread some holiday cheer, you can do it by sharing Further with friends and gain free access to Well + Wealthy to kick off the new year … full details at the bottom of this email.)
So whether you celebrate Christmas, Hanukkah, Kwanzaa, or Festivus, make it as joyous and jovial as possible. We'll be back on January 4 to help you keep going to higher levels in 2023.
I picked out a few interesting items down below to tide you over until then. And of course we need to make the obligatory visit to Hollis, Queens in the Flashback before we sign off.
Keep going-
P.S. New to Further? Join us here.
Happy New You
Whether your 2023 goal is to lose weight, gain muscle, or both, you've got to get your food game correct.
How To Set Up Your Diet for Fat Loss or Muscle Gain (Onnit)
Strong for Life
There are more than 600 muscles in the human body, and it's impossible to strengthen each and every one. Yet there are plenty whose power you can enhance, and doing so is key to enjoying a healthy, active life.
Over 80% of Adults Don't Meet US Strength Guidelines. Don't Forget These Muscles (CNN)
Dealing with Debt
While we hope to keep our kids out of debt, discussing your parents' financial problems can be even more challenging. This is one of the most difficult situations you may face in your financial life: realizing that your aging parents are in debt.
How to Help Parents Who Are in Debt (IWTYTBR)
Paging Ponce de León
Some longevity techniques are now graduating from laboratory mice into humans in clinics. One of the leading senolytics companies reported a successful phase two clinical trial this year. We may be on the cusp of having a serious conversation about living much longer.
What Happens When Everyone Realizes We Can Live Much Longer? We May Find Out As Soon As 2025 (Forbes)
further: flashback
Run-DMC – Christmas In Hollis
A Very Special Christmas, 1987
Christmas In Hollis is featured in that heartwarming Christmas classic, Die Hard. John McClane: "Don't you have any Christmas music?" Argyle: "This *is* Christmas music!" (YouTube)
further: sharing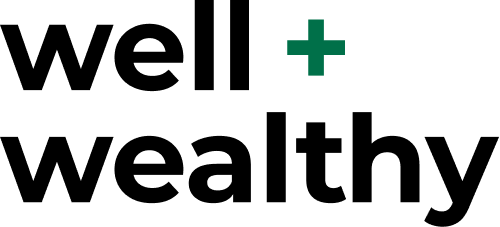 Further subscribers who share Further with friends can gain access to our exclusive membership community Well + Wealthy with only three referrals. Get your own free weekly dose of health, wealth, travel, and happiness advice here, and find out all the details on our referral program.
Thank you for sharing Further!