I don't think I've described something as "neat" since middle school.
But in this case, NEAT is an acronym for Non-Exercise Activity Thermogenesis. Which doesn't exactly clear things up.
Basically NEAT means energy expended (i.e. calories burned) other than by sleeping, digesting, or exercise. Examples include walking around the house, standing, and fidgeting.
We generally think of weight loss in terms of eating less and exercising more. But the catch-22 is that the more you exercise, the hungrier you get.
Plus, when we exercise a lot, we tend to stay immobile more to rest. All in all, you can end up burning less calories this way. So while exercise is important, increasing your level of lower impact movement may be more effective.
Over the past few years, researchers have begun investigating the remaining 110 – 115 hours of the week that we are awake as a weight loss solution, rather than the few hours a week spent trying to exercise.
For example, say you weigh 145 pounds. You'll burn 102 calories per hour while seated at your desk working. Do the same work standing, and you burn 174 calories per hour.
That may not seem like much, but it translates to 18,000 calories (five pounds you lost or didn't gain) over a 50-week work year. By comparison, you'll burn less calories than that even if you add an extra 30-minute run into your schedule every single week.
To kick in the NEAT effect, you've got to find additional reasons to move, but not necessarily exercise. The primary thing to monitor is how much of your day is spent sitting, and then do less of it.
It's as much a mindset shift as anything else. Instead of thinking you have to move, you need to think in terms of opportunities where you get to move. As long as it's not just to head to the fridge. 😉
Further reading:
Non-Exercise Activity Thermogenesis: A NEAT Approach to Weight Loss
Keep going-
P.S. New to Further? Join us here.
A Fish Tale
We know salmon is a good source of protein, potassium, and vitamin B12 — and famous for its omega-3 fatty acids. But not all salmon is equal when it comes to a whole host of issues to take into account, including nutrition, taste, and sustainability.
Bring the Noise
I often fall asleep to a recording of steady rain, thinking it qualifies as "white" noise. Turns out, it's a more dense form of noise that's more accurately labelled pink or brown. Fascinating stuff.
Can Brown Noise Turn Off Your Brain?
Coping Skills
Times are tough and people are increasingly worried about everything from recession and inflation to climate change and global supply chain issues. 79% of Gen Xers are reporting negative impacts on their ability to focus on getting things done.
Productivity Plummets For 80% Amid Uncertainty: 5 Ways To Cope
Keep Going Growing
Small, everyday experiments can help us reach out goals and get better at the skills that are important to us. This article contains four practices to help you turn your experiences into generators for growth.
How to Make Sure You Keep Growing and Learning
It's Time to Choose to Be Happier and Healthier
By Trudi Roth
The concept of "midlife crisis" is back in the news, with new research from behavioral scientists stating that middle-aged folks are more prone to physiological and psychological woes.
This isn't news-news — at Further, we often discuss the U-shaped curve, aka the "happiness curve," where well-being droops in your 40s before an upswing in your 50s. The sense that time is ticking away as you scramble to find meaning and purpose is central to a midlife malaise (or weirdness, as Brian calls it).
Luckily, not only is there plenty you can do daily to elevate your mood, combat depression and anxiety, and enhance your health, but you likely have plenty of space in your schedule to do it. It's not about needing more time; it's about making better choices with the time you have.
Time Bandits
Thanks to smartphones, we have built-in trackers that automatically report how we spend our time. (Curse you, "Screen Time"!) However, research confirms that just because we can audit our activity doesn't mean we use the data wisely.
But do you know who does? The Bureau of Labor Statistics. They've been tracking and analyzing data in the American Time Use Survey for twenty years and have found an incredible statistic:
According to their 2020 findings, the average American has enough leisure time to fit in lots of healthy and life-enriching activities: 5.5 hours per day, to be exact.
Awesome, right? However, we only spend an average of 80 minutes a day doing things that improve our health and well-being, like exercising, socializing, relaxing, and thinking.
Instead, we spend an average of  211 minutes daily watching TV and the rest of our "leisure time" online. Those activities correlate with lower life satisfaction, social isolation, and other adverse health impacts.
Now, you can blame the devices for their captivating qualities, as they can hijack your neurology. Or, you can recognize you're making a social compromise with your choices, and maybe it's time to do better.
Take Your Time
There's another social construct that can up-level your happiness and productivity by serving as the ultimate time hack.
It's called social economizing, and it means we make active decisions about how we spend our time, and we then save and invest our time where we want.
In our 24/7 wired world, this can feel impossible. And it will be unless you change your relationship with your phone by taking two kinds of actions:
Omission: Leave the phone out of intimate times (i.e., meals) or places (i.e., the bedroom at night).
Substitution: Trade passive time on your phone with actions that support your health and well-being, like walking or meditating.
Remember, what you do in life is your choice. Time is precious, and you're on the clock.
The Time Hack Everyone Should Know (The MIT Press Reader)
further: flashback
Dire Straits – Sultans Of Swing
Dire Straits, 1978
"Goodnight, now it's time to go home." Then he makes it fast with one more thing: "We are the Sultans … We are the Sultans of Swing". (YouTube)
further: sharing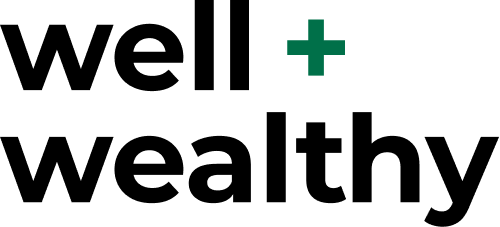 Further subscribers who share Further with friends can gain access to our exclusive membership community Well + Wealthy with only three referrals. Get your own free weekly dose of health, wealth, travel, and happiness advice here, and find out all the details on our referral program.
Thank you for sharing Further!