Midlife is a transition period. It starts off a bit rough for many people, but that gives way to an opportunity to be who you want to be next.
It's a time when we become comfortable in our own skin, and yet concurrently feel compelled to push ourselves out of our comfort zones. This sets up a conflict between feeling highly competent thanks to what we've achieved over the years, and the desire to grow in areas where we're absolute beginners.
Of course, the very idea that we should avoid taking on new things because we're not "good" at them is ridiculous and self-defeating. We do new things with the idea of eventually becoming good at them over time.
And yet, we live in a world where people constantly feel like "imposters" if they're than less-than proficient at something, even when there's no reasonable expectation of proficiency, much less mastery. Ironically, it's often high achievers who suffer from imposter syndrome the most.
Whether you consider yourself a high achiever or not, you've successfully made it this far in life. And the best way to embrace the second half is to tackle the tasks that allow you to be the next version of you.
I like what author and Wharton School professor Adam Grant has to say on the topic:
Impostor syndrome: "I don't know what I'm doing. It's only a matter of time until everyone finds out."

Growth mindset: "I don't know what I'm doing yet. It's only a matter of time until I figure it out."

The highest form of self-confidence is believing in your ability to learn.
Hopefully you find the idea of imposter syndrome in the context of midlife reinvention inapplicable, because that's the truth. But if not, maybe Adam Grant's words are exactly what you need to hear today.
And remember, the only people who never experience some form of imposter syndrome are actual imposters.
Keep going-
P.S. New to Further? Join us here.
The Lion Sleeps Tonight
Exercise is good for your brain, and so is sleep. But it turns out that in order for exercise to help prevent cognitive decline as you get older, you need to pair it with sleep. Thankfully, you'll sleep better if you exercise. See how this all works together?
Middle-Aged People Need Sleep to See Mental Health Benefits of Exercise
Keep a Little Cushion?
The accumulation of fat as we get older can have serious adverse health consequences. On the other hand, a little padding may help cushion the blow if you take a spill. You know what offers even better protection if you fall, but doesn't come with adverse health consequences? Muscle.
Millions of People Enter Later Life Carrying an Extra 10 to 15 Pounds. Should They Lose the Weight?
Learn to Fly
Learning later in life may preserve cognitive function, because learning changes the brain. Existing bonds between neurons — nerve cells that send messages signaling everything from breathing to thinking — are strengthened; new pathways between neurons are developed.
How to Learn Something New Every Day
Third Eye Exam
Previous studies have shown a link between cognitive health and your vision. Now, a new study shows that people with untreated visual impairments are significantly more likely to develop dementia.
Get Your Eyes Checked to Keep Your Brain Healthy, Study Says
Create Family Harmony by Setting Healthier Boundaries
By Trudi Roth
Having healthy boundaries is self-care 101. It's about setting limits and rules for how interpersonal relationships work best for you and sticking to them.
While that's easy enough in some situations, it can get tricky when dealing with challenging family members — as we midlife folk often must do with growing kids and aging parents.
But just because you're in the sandwich generation doesn't mean you have to be a hero. As relationship expert and author Nedra Glover Tawwab reminds us:
​​As a child, relationships are put on you, but as an adult, you get to choose who you want to be in relationships with and how — even with family.
Or, perhaps, especially with family, as emotions run extra high when dealing with someone who's in your life, for better or worse. It's worth taking steps to ensure it's the former, not the latter.
A Bit About Boundaries
First, the best-ever boundary advice from writer Anne Lamott:
'No' is a complete sentence.
Ah, if it could only be so easy. One of the most common misconceptions about setting boundaries is that you're being mean or hurtful. Actually, you're doing something kind and loving if you understand the essential characteristics:
Clear yet reasonable limits
Your needs and others' needs are equally valued
Authenticity is paramount (vs. pleasing or being a victim)
Not a result of shame, guilt, worry, or fear
Appropriate channeling of anger and frustration (vs. shutting down or aggression)
Based on reality
Now, onward to how to set limits with those you love (and/or are related to).
Relatively Simple Boundary-Setting
Start by deciding what a "successful" relationship looks like to you. Clarify the dynamics of your exchanges, and take them into account as you redefine what's optimal — and realistic.
Relatedly, consider what you can (and can't) control. This assessment is central to Tawwab's advice on how to hold your boundaries.
When the solution to the problem is 'they need to change,' the problem will never go away. You can only control your side of the street.
You also must become more comfortable with discomfort. Stating your limits can be uncomfortable, especially if you were raised in a family with unhealthy boundaries(🙋‍♀️). You might be met with negative pushback, so be ready for that.
Sometimes, the best way to have a relationship with a difficult relative is by keeping your distance. No need to cut off completely, but consider limiting conversations, staying in a hotel when you visit, and avoiding triggering topics.
How hard this process will be is all relative. But if you can hold your boundaries with challenging family members, you can do so with everyone else. And that means your dream of leading a happier, more peaceful life is no longer out of bounds.
How to Set Boundaries With a Difficult Family Member (New York Times)
Drama Free: A Guide to Managing Unhealthy Family Relationships by Nedra Glover Tawwab (Amazon)
further: flashback
Eddie Murphy – Party All the Time
How Could It Be, 1986
Party All the Time exists because Richard Pryor bet Eddie Murphy $100,000 that Murphy didn't have the talent to sing professionally. The song reached number two on the Billboard Hot 100, but it's still not clear who won the bet. 😏 (YouTube)
further: sharing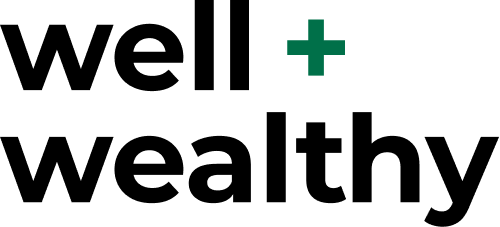 Further subscribers who share the newsletter with friends can gain three months of access to our exclusive membership community Well + Wealthy with only five referrals. Get your own free weekly dose of health, wealth, travel, and happiness advice here, and find out all the details on our referral program.
Thank you for sharing Further!