To say we're living in uncertain economic times is an understatement.
Since 2019 we've told you artificial intelligence was coming, and now it's here (and yet, it's really just the beginning). We still don't know who's right — those who think we're going to see massive job losses, or others who see AI as an augmentation tool that works best paired with humans.
One thing is clear, you need to learn how to work with AI for the second scenario to be true. As Charlie Warzel of The Atlantic writes, how well you work with artificial intelligence may be the most important job skill of the 21st century.
So put that at the top of your list. But as Fortune reports, AI is only part of the "skills gap" that's so big nearly half of workers will need to retrain this decade.
In the case of AI, how well you work with it comes down to how well you tell it what to do via prompts. Effective prompting requires a mix of creative and critical thinking skills, which unsurprisingly are the top two skills employers want and you need to ensure your relevance in the workplace.
Regardless of what new technology drops next year (or more likely, next month), these two foundational thinking skills will help you survive and thrive. Then you can more easily pick up the tactical abilities that the tech requires.
Given that, imagine how many new skills you'll learn if you continue working for the next 20 or 30 years thanks to an increased lifespan and healthspan. That's why the familiar call for lifelong learning is actually "long life" learning.
But let's say you're not ready to buy into that story yet. You're in your 50s and determined to retire at 65 so you can watch the crazy world go by with a frosty beverage in hand.
You still likely need to "upskill" now. With the threat of recession combined with the uncertainty our potential robot overlords represent, it's never been more crucial to make yourself indispensable.
One of the more important keys to a successful retirement is being able to earn at least what you're making now right up until you're ready to retire. Age discrimination, not an algorithm, is more likely to disrupt your career and earning capacity before then.
"We're talking about the wrong issues," says economic commentator and author Anne Colamosca. "Having a stable job with good wages is more important to most people than what's in their 401(k). Getting to the point where you can collect Social Security and Medicare can be every bit as hard as trying to live on the benefits once you start getting them."
Data reveals that once you're over 50, odds are the decision to leave your job won't be yours. Although age discrimination is illegal, companies use layoffs and coerced "early retirement" to shed themselves of older employees.
Look, it's no secret I'm hoping you feel too good and are filled with too much glorious purpose to retire at 65. That said, continually levelly up your game is the key to winning whichever game you choose.
Further reading:
Your Guide to Communicating with Artificial Intelligence (Learn Prompting)
Keep going-
P.S. New to Further? Join us here.
Lift to Lower
Nearly 116 million adults in the United States have high blood pressure — and only 24% of these people have their condition under control. A group of researchers found consistently performing strength training could help lower your blood pressure.
Strength Training Can Help Lower Your Blood Pressure, Especially If You're Over 50 (Very Well Health)
Thin and Clogged
Keto can help you lose weight fast, but it's always been hard for me to understand how shoveling red meat and bacon into your mouth over extended periods of time can be good for your heart. The American Heart Association wants you to know that it's not.
Popular Keto and Paleo Diets Aren't Helping Your Heart, Report Says (Washington Post)
Just Say No
Reduce stress and anxiety — in yourself and others — by learning how to say no without overexplaining. This article gives you the formula.
Emotionally Intelligent People Use This Brilliant 5-Word Phrase to Say No With Confidence (and Stop Talking) (Inc.)
10X Retirement?
Saving 10 times your annual income may be enough for some people's retirement, but not everyone's. This rule of thumb is based on several assumptions that may not be true for you.
Is Saving 10 Times Your Salary Enough for Retirement? (Motley Fool)
Free Your Mind Through Forgiveness
By Trudi Roth
Forgiveness is a virtue that most of us suck at. In our age of outrage, grudge matches have become an art form. (Hi, Chris Rock!)
Now there's new research that shows forgiveness isn't just a nice moral thing to do; it supports better mental health by reducing anxiety, depression, stress, and sleeplessness.
As you read this, you might have immediately thought about someone you haven't forgiven for screwing up or harming you. Here's a crucial question: is that someone you? 🙋‍♀️
If so, you're in good company. Only a reported 8% of people have high levels of self-forgiveness. But take it from one imperfect human to another, wallowing in regret and remorse isn't helpful. Instead, use that headspace to amend your approach to forgiveness.
All Apologies
First, a general look at forgiveness. For most of us, it's so bundled with the concept of forgetting that we can't seem to let go. According to Tyler VanderWeele, one of the co-authors of the aforementioned study, that's a flawed concept. Instead, he advises stopping equating forgiveness with absolution and keeping it simple.
My working definition is just to replace ill will toward the offender with good will.
This is a conscious process entailing finding empathy and compassion without condoning the offending action or negating your feelings. While this may sound challenging, remember the alternative is spending a lifetime harboring what anger and disappointment breed, including resentment, guilt, anger, and shame.
Now, don't you deserve a reprieve from all that?
Mercy Mercy Me
Psychologists and forgiveness experts Nathaniel Wade and Marilyn Cornish have put together a powerful, comprehensive guide on how to forgive yourself that's worth an in-depth review. They call their approach the "Four Rs":
Take responsibility for harming another person
Express remorse while taking steps to minimize shame
Engage in restoration through reparative behaviors and renewing personal values
Achieve a sense of renewal through self-directed compassion, acceptance, and respect
The beauty of this process is that it applies to the full spectrum of forgiveness from relatively benign issues to more serious offenses like infidelity, abusive or neglectful behavior, stealing, and more.
Wade and Conish's research showed that after just a couple of months of engaging in the Four Rs approach, people showed less psychological distress, anxiety, depression, and relationship strain. Plus, because responsibility and behavior change are central to the process, they found that it's possible to achieve a state of grace without anyone else's permission.
We maintain that forgiveness from the person you hurt is not a requirement for forgiving yourself.
If nobody's stopping you from righting your wrongdoings, then what are you waiting for? The only thing unforgivable is not giving yourself a chance to evolve.
How to Forgive Yourself (Psyche)
The Emotional Relief of Forgiving Someone (New York Times)
further: flashback
blink-182 – Dammit
Dude Ranch, 1997
Dammit was blink-182's first hit, but how quickly the song got big took the band by surprise. When they first launched into the tune on the Warped Tour in Australia, all 10,000 kids screamed and threw their hands in the air, prompting guitarist Tom DeLonge to turn to their manager offstage and mouth, "What the fuck?" (YouTube)
further: sharing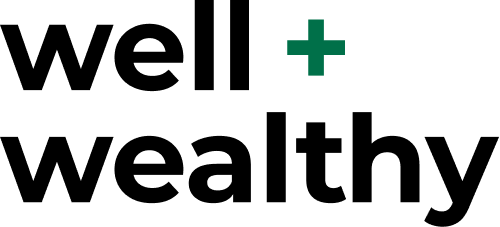 Further subscribers who share the newsletter with friends can gain three months of access to our exclusive membership community Well + Wealthy with only five referrals. Get your own free weekly dose of health, wealth, travel, and happiness advice here, and find out all the details on our referral program.
Thank you for sharing Further!