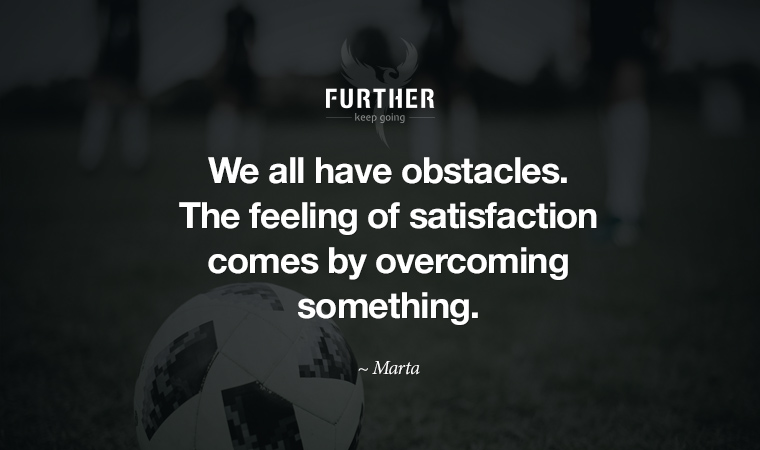 With a renewed eye for ways to take control of our lives and improve them in meaningful ways, I found plenty of interesting stuff this week.
Let's take a quick look at three of those before getting to our two write-ups.
Bath, Bed, and Beyond
Doing some brisk walking or other exercise each day can help you sleep, as long as you don't do it too close to bedtime. Another thing that can help a bit closer to bedtime is a warm bath or shower. Which — let's face it — might work out well after the exercise.
Shiny Hapless People
We're not designed for lasting happiness from an evolutionary standpoint, but that doesn't stop people from chasing it. Which, it turns out, makes you even unhappier. Strive for life satisfaction through activities filled with meaning and purpose, however, and you're living a life worth living.
Gonzo Purpose
Speaking of meaning and purpose, when I'm looking for sage advice on the topic, the first person that comes to mind is Hunter S. Thompson. No, wait … that's the guy who said, "I hate to advocate drugs, alcohol, violence, or insanity to anyone, but they've always worked for me." And yet, this read is well worth your time.
Scroll down to read why watching less television may be good for you (I need this for myself), and why you might want to consider non-dairy milk (and what to look for).
Keep going-
P.S. Did someone forward this issue of Further to you? We'd love to have you join us by signing up here.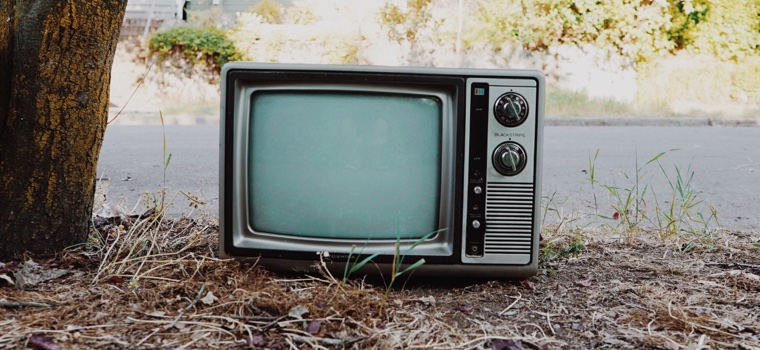 By Brian Clark
For many years, I didn't watch much television. In fact, I took pride in not owning one for the first few years after my wife and I married 20 years ago.
It wasn't hard, because TV wasn't all that great. That obviously changed, and we entered an era where television got really good. Suddenly, The Wire, Breaking Bad, Mad Men, Justified, and Game of Thrones were not only shows I happily spent time watching — they became essential parts of the broader culture.
Beyond true "must see" TV, there was a lot of great stuff to devote my precious attention to (like Weeds, Parks and Recreation, and 30 Rock). I was spending a substantial amount of time just deciding what to watch.
Of course, I've also viewed just about every standup comedy special on Netflix (and there are a ton of them). Yes, I enjoy standup — but I think the key point is that it was so easy to simply load up the app and watch rather than open a book as I once would have.
Is it really the idiot box?
So let's be clear — it's not the medium that's the problem, despite the teeth gnashing of those who bemoan the decline in reading. And the content itself won't hurt you; it's rather that it's not helping you learn meaningful things, unless it's designed to educate.
Take Sesame Street, for example. The groundbreaking children's show was designed to be 80% educational, and the rest balanced with fun to keep kids engaged. An American study showed that children who watched the show (and watched it more often) gained 5.4 IQ points compared with the control group. A later study showed a similar effect across the world.
So, what's the real issue? A lot of television programming is relatively mindless (and often that's exactly what we're looking for). It's not necessarily the shift from reading to television that's causing IQ scores to drop across the globe — it's the shift from educational content to entertainment content.
Devote time to learning
If life-long learning is our secret weapon, it makes sense to set aside time to learn. And whether it's a paperback novel, an audio book, or an educational program, it's the what, not the how, that matters.
For example, I loved watching Anthony Bourdain's Parts Unknown. I always felt that I had learned something useful about a specific culture and region of the world.
And there's room for fiction as well. I know I gleaned valuable lessons about the human condition from both reading Dostoevsky's Crime and Punishment and binge-watching Breaking Bad.
It sometimes feels good to mentally check out with some fluff after a hard day. But it always feels good to know you're a bit smarter than you were yesterday.
You Are What You Watch? The Social Effects of TV (New York Times)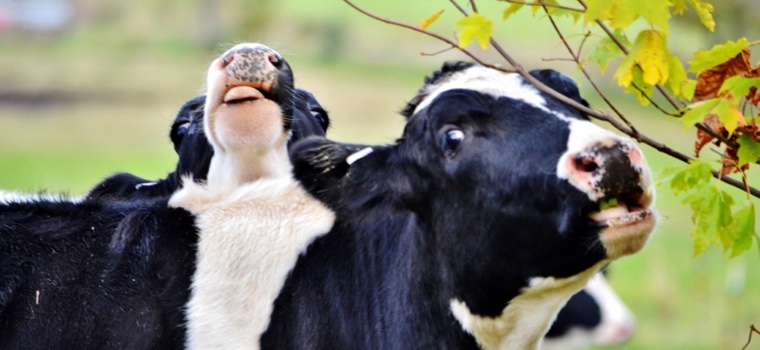 By Trudi Roth
Recently I identified the prime culprit behind my skin allergies — the cream I put in my morning coffee. And it seems I'm not alone.
With around 60% of adults unable to digest milk, lactose persistence (the ability to tolerate milk after infancy) is more the oddball than lactose intolerance. Plus there are the issues with natural and genetically-modified hormones and the devastating environmental impact of cow's milk.
So while plant-based "meats" have been hogging headlines recently, plant-based "milk" has been quietly revolutionizing the $107 billion dairy industry for years. Still, the flood of options — almond, soy, rice, hemp, oat, cashew, coconut, and pea, among others — can be overwhelming.
It does a body good?
So, you now might be thinking … which "milk" is best for my health and palate? First it helps to understand what you're replacing.
Take a minute to consider what makes cow's milk nutritionally beneficial in the first place. The Journal of Food Science and Technology found that no plant-based milk delivers the same amount of nutrients — including protein, carbohydrates, calcium, fat, B vitamins, potassium, and vitamin D.
Score one for the cows. This is why it's key to know the nutritional breakdown of milk alternatives to best match your needs.
Cream of the crop
Almond milk takes the top spot with 68% of the plant-based beverage industry. This may be because almonds are the most nutritious food in the world, and its "milk" is low in calories and naturally boasts the antioxidant, heart-healthy vitamin E, zinc, and monounsaturated fatty acids.
The OG dairy alternative, soy milk, owns almost 14% of the market and is second only to cow's milk as the most nutritionally balanced, with a healthy mix of protein, fats and carbohydrates. Like cow's milk, however, GMOs can be an issue, so it's best to stick to organic soy milk.
Almond and soy are the big two. But depending on what you're using your plant-based beverage for, your choice may go in a different direction.
Got alternatives?
For example, if you're working out, rice milk and coconut milk are heavy on carbohydrates, which can provide a pre-training boost. Both pea and hemp milk naturally have healthy fats and protein, plus other nutrients including potassium and calcium that make for the kind of nourishment you'd want in a post-conditioning smoothie.
And for that creamy consistency you (and I) crave in your coffee, oat milk is a barista's favorite. Give it a shot.
Many plant-based alternatives use additives to mimic cow's milk, so be sure to check the ingredient list to see what it's added in. On the downside, look for sugars and thickeners, and then for pluses, added vitamin A, B12, and D to mimic the high nutrition of cow's milk.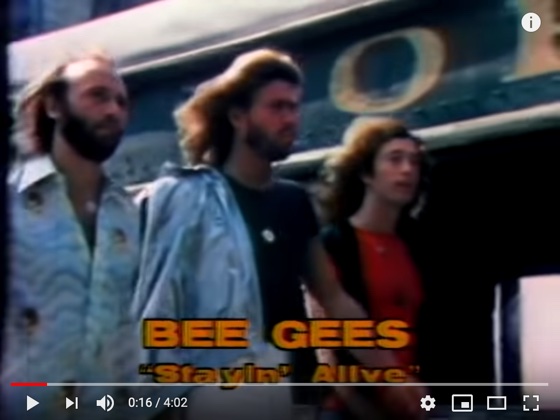 Bee Gees – Stayin' Alive
Saturday Night Fever Soundtrack, 1977
Having trouble getting out to walk? First, grab your earbuds of choice. Then queue this one up. Now, walk on down the street like Travolta … or the Bee Gees. All four walked with a sense of purpose that also made their feathery hair flow, which is nice. (YouTube)
further:
sharing
Please forward this issue of Further to a friend. Thank you!