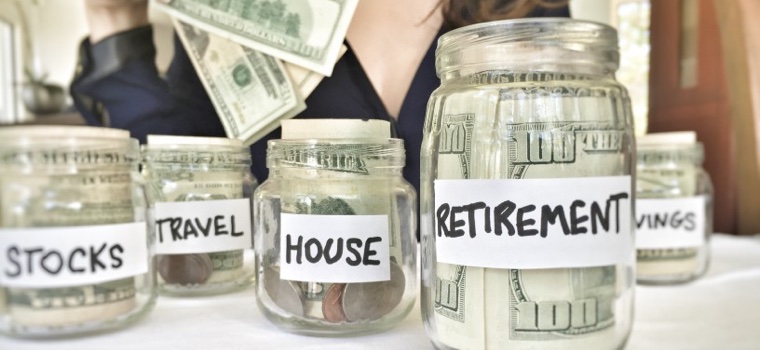 From the July 25, 2019 issue of Further
Of all the adulting moves, rational midlife money management may well be the most daunting. In other words, it's easy to procrastinate putting together a long-term plan because our brains don't exactly care about our future selves.
Pile on top of that the complex relationships that many of us have with money — fueled by emotions like fear, shame and guilt — and it's easy to get into a loop of anxiety and avoidance.
Moving from knowing that you've got to up your financial planning game and actually doing it takes motivation. This can be as simple as stopping ignoring obvious signs that you need professional help when you see them.
When to get help with financial planning
Most of us are facing major life transitions, like sending the kids off to college, helping out our aging parents, or both simultaneously. This is the perfect time to start working with a financial planner — preferably a fee-only fiduciary planner who takes a more holistic view of your circumstances and legally has to prioritize your best interests over their commission.
On the flip side, you might receive an inheritance. Windfalls are wonderful, but they may come with tax implications and don't necessarily come with a plan to meet your financial needs while honoring your loved one's legacy.
Workplace shifts are strong signals, too. Gen Xers are moving up the ladder at work and also launching successful startups. Your financial planning needs go well beyond selecting a smart mix for your 401K; maximizing your wealth while minimizing your personal exposure if you own your own business is key at this phase.
External milestones make it easy to see when it's time to get a financial planner on board. Then there's the other end of the spectrum: being honest about your own internal situation.
Confidence you can count on
As former latchkey kids, we're comfortable taking care of ourselves and tend not to complain. That doesn't mean that we're confident about what we're doing … so half the battle is admitting that we need help.
If you find yourself constantly stressing out about money, you're in good company. About 30% of all Americans find themselves awake at night awash in worry. Investing in a financial advisor who can help plan according to your goals and hold you accountable for taking the steps necessary to reach them pays dividends both financial and in terms of your peace of mind.
And that's money in the bank.
9 Signs You Need a Financial Planner (IRIS Advisor)