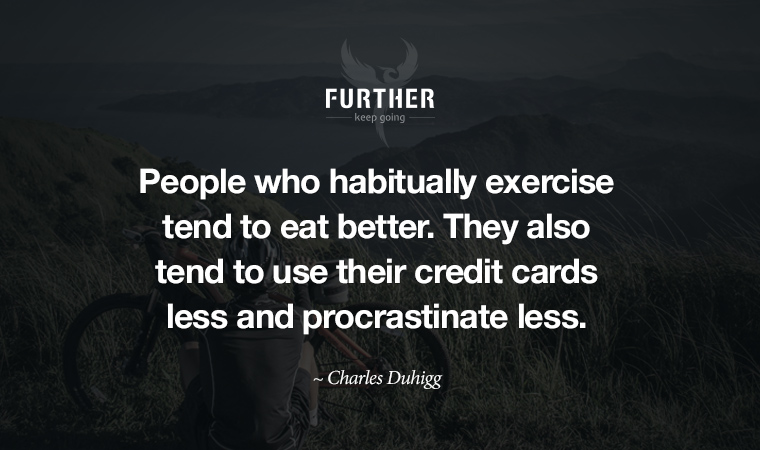 I've managed to trick myself into really enjoying exercise. That goes for both cardio and strength training.
But I've never enjoyed going to the gym.
For cardio, no problem. Living in Colorado plus my love of hiking takes care of that. But once I started lifting weights, the gym got involved.
Then the pandemic hit, and my gym closed. It was then that I decided to invest in a quality home gym, which solved both the short-term and long-term issues.
Plus, it's great for motivation. Every time I go in the garage, I've got thousands of reasons to work out (dollar bills spent, y'all).
There are other options than weights, of course. Pelotons have been a hot item for the last few months, and the Mirror interactive home gym has become a hit. Both include options for virtual instruction and group dynamics, which a lot of people seem to really love.
And that may be bad news for a lot of gyms:
As more Americans adopt digital fitness, the appeal of gyms wanes, especially with re-opening challenges such as mandatory face-coverings, attendee limits, and constant equipment cleanings. In fact, a recent survey found that 24% of consumers are "over" gyms and 42% now prefer their at-home setup. Meanwhile, Gympass found that 82% are willing to work out virtually post-pandemic.
But won't this change when we're clear of Covid-19? Not for me, and I'm guessing that plenty of other people are starting to realize that these places were already plenty nasty pre-pandemic:
According to research collected by the National Institutes of Health, gyms and fitness studios operating at full capacity are high infection risks for respiratory diseases like the flu and tuberculosis (as a respiratory disease, the coronavirus would ostensibly carry the same risk, but this study was done prior to the outbreak).
Gold's Gym and 24 Hour Fitness have already filed for bankruptcy. And thanks to a general overbuilding trend for physical fitness facilities, we should expect to see plenty of other locations shutter.
Oh well, you'll get no tears from me. As a business model, gyms count on 80% of the people who sign up to never show up. On the other hand, when your workout is at home, that's one less barrier to getting it done.
After the Coronavirus Pandemic, Group Fitness Will Never be the Same
Back to Beginner's Brain
We know that exercise improves your cognitive skills, but we now know that it also reverses brain aging. Yep, cardiovascular exercise benefits an aging brain in such a way that it performs more like its younger self.
Couch Potato No More: How the Benefits of Exercise Transfer to the Brain
A Story of Resilience
"When things go south, most of us feel broken – it's abnormal not to. Yet it turns out that one of the keys to putting ourselves back together lies in constructively integrating whatever happened into our forever unfolding personal story, the ongoing narrative we tell ourselves about ourselves."
The Secret to Resilience? A Good Story
Capital Gains
I've been historically way better at making money than managing it or reducing tax liability. You've got to get started somewhere on these topics, though, and here's a good way to do that.
Taxes on Investments: The Basics to Know to Reduce Your Bill
Rise to the Challenge
If it's easy, you're not growing. Ryan Holiday maintains that the whole point of life, working out, and work is to push yourself and grow. He's not wrong.
If You're Not Seeking Out Challenges, How Are You Going to Get Better?
Down below, Trudi follows up her poker lessons for uncertainty with an ode to risk assessment. And in the Flashback, I Googled "best 80s song ever" and was presented with a wide diversity of choices. See what I picked by doing the scroll.
Keep going-
P.S. Did someone forward this issue of Further to you? We'd love to have you join us by signing up here.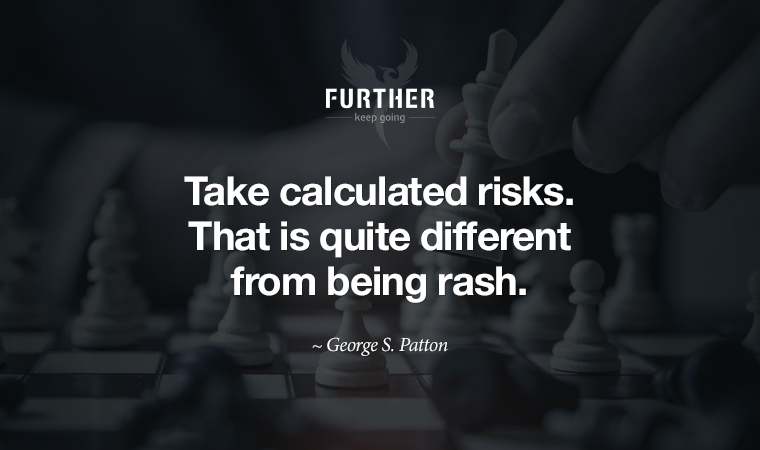 By Trudi Roth
Remember summer vacation? You may still have an out-of-town trip on the books and are considering how to proceed — not an easy decision in the time of coronavirus.
I feel you, with a lesson in assessing risk vs. reward courtesy of my daughter, who planned months ago to go to Colorado to see her BFF. Even as Covid-19 bore down, she held onto her reservations, hoping things would change.
Things did indeed shift, with infection rates now spiking across the West. As I listened to her 87 reasons why she'd be just fine as long as she wore a mask, I realized that the pandemic had surfaced one undeniable truth:
Humans suck at risk assessment.
Risky business
If you want to place blame somewhere, witness your bias-embracing brain. My daughter's summer trip is the perfect example of both a false sense of control and an optimistic bias, as she's sure that she's at much less risk than others.
From all of her Googling about "how safe is plane travel?" she was able to support her confirmation bias that it's reasonably safe. Meanwhile, my searching quickly turned up a list by the Texas Medical Association that deems flying as a "moderate to high" risk.
Then again, it's not entirely personal biases that color the decision-making process. Unclear cultural cues make risk assessment tricky.
The messaging around Covid-19 is less clear because there's not an existing well of shared cultural knowledge about its dangers. In fact, in some places, public health experts and elected officials are disagreeing on what is and isn't safe. That means we're getting a range of cultural cues and we may struggle to parse out which cues to follow.
And finally, five months of living through a pandemic is exposure therapy in action. Since we confront fears daily, we're letting down our guard — which doesn't help us make smart decisions. (Hello, upward-trending infection rates.)
Beat your biases
Knowing that your mind skews perceptions isn't enough to improve your risk assessment abilities. Given that the threat of my daughter's meltdown felt worse than a pandemic, it's clear I was framing things too narrowly. So I called my best friend, a public health official in Vermont who's leading the state's Covide-19 education effort, for advice.
She helped me assess the risk vs. the reward — catching the virus weighed against my daughter's mental health — and came up with a plan that involved medical-grade layers of protection and strict isolation until a confirmed negative result once she gets home.
While we can't count on the outcome we desire, at least we went through the paces to make an informed choice. In my opinion, we've already made the right decision. Then again, maybe I'm biased.
Why You're Probably Not So Great at Risk Assessment (New York Times)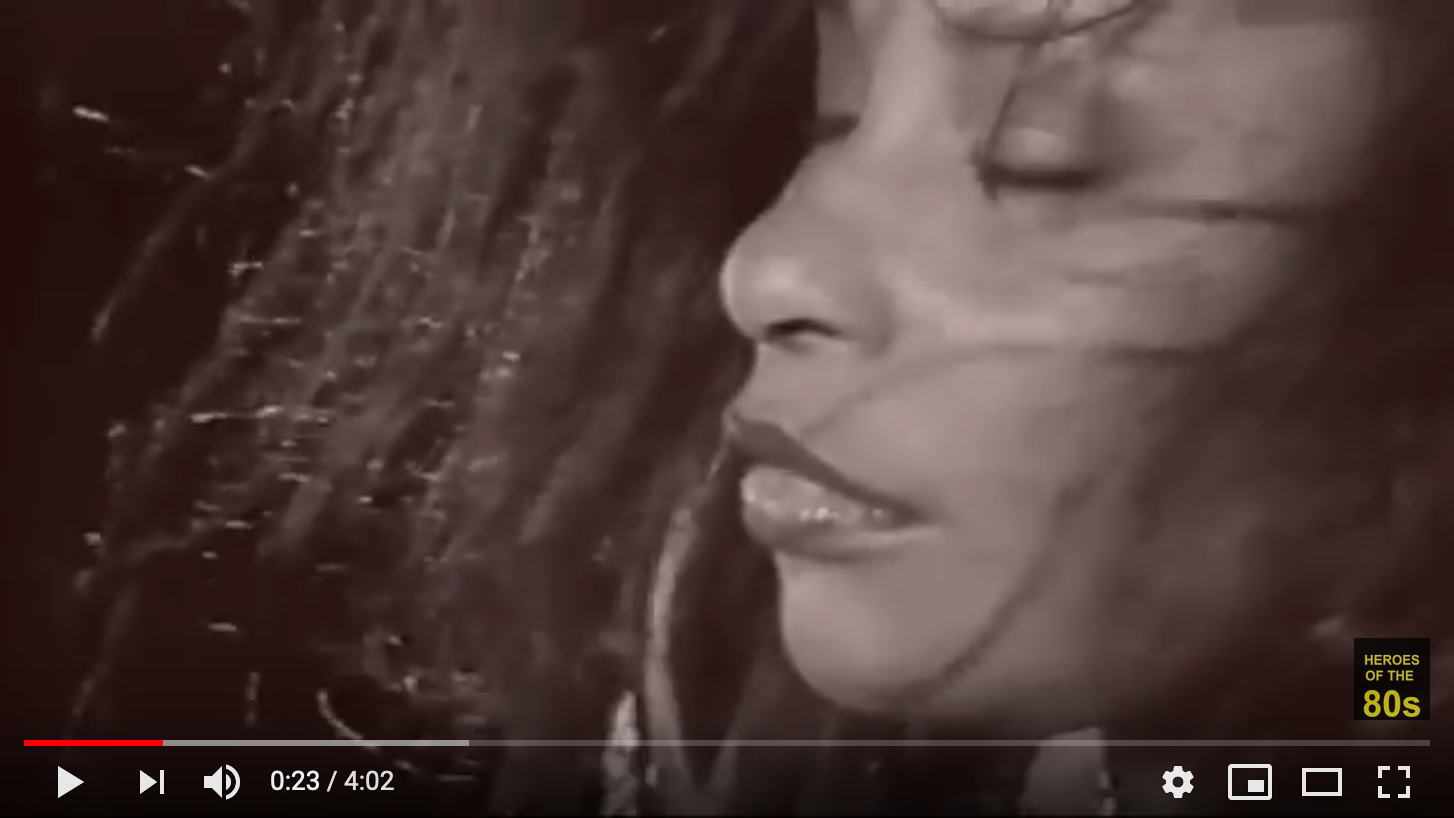 Ain't Nobody – Rufus and Chaka Khan
Stompin' at the Savoy, 1983
When you think of Chaka Khan, the first song to pop in your head is likely I Feel for You (penned by Prince). But Ain't Nobody is my favorite by far, and apparently Google thinks it's one of the best songs of the 80s. Who am I to argue? (YouTube)
further:
sharing
Please forward this issue of Further to a friend. Thank you!