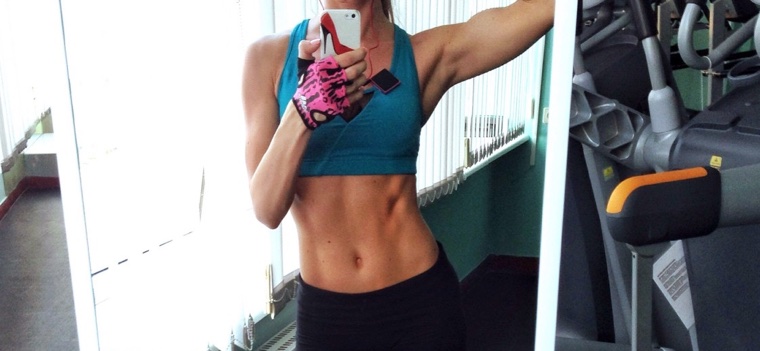 From the February 13, 2019 issue of Further
Forget Hamlet, that's the question. And it might just be you when you invest in the right kind of smart mirror for your home.
If you hate the gym but miss looking at yourself while you work out, you can now get an on-demand, interactive home gym built into what looks like an ordinary full-length mirror. When you're not sweating it off, your home gym equipment becomes just an attractive aspect of your home decor.
The aptly-named Mirror Interactive Home Gym is a giant LCD screen built into a one-way mirror. In addition to your reflection, it allows you to view a personal trainer who guides you through a variety of workouts, plus vital workout data such as heart rate and exertion level.
Next level home gym technology
Mirror's professional trainers offer a variety of classes from cardio, to strength training, to yoga. And the device itself features a cool combination of hardware and software:
The Mirror hardware includes a carbon steel frame, a 40-inch 1080p display, two 10W speakers, and a 5MP front camera. It has dual-band Wi-Fi and Bluetooth, which means it can sync with your Apple Watch or other Bluetooth heart-rate monitors. You'll even get a Mirror Heart Rate Monitor in the starter pack that comes with your purchase.
Mirror will set you back $1,495, which is cheap compared to a $4,000 Peloton that may or may not look good in your ultra-modern $3 million house. But there's also a $39 a month subscription fee for the classes, which leads to the obvious question …
Is Mirror worth the money?
I discovered Mirror thanks to tweets about it from my friend Chris Lema, so I thought I'd ask for his thoughts on the product so far. This was his response, solely as a customer:
This solves everything! I can pick my music. I can pick my workout. I can do it without a trip to the gym. And there is no equipment to hide.
Even more impressive (given that Chris is generally a discriminating consumer) is that he couldn't think of anything he'd want improved about the product at this point. As far he was concerned, Mirror showed him nothing but benefits.