Skip the overpriced lattes. Organic Green Tea in a plant-based bar that's perfectly pocket-sized and ready to unwrap anytime, anywhere. Over 3000 5-star reviews.
In late 2019, I visited the Kingdom of Bhutan in the Eastern Himalayas. I traveled with a group of 25 fellow entrepreneurs on a retreat designed to explore growth beyond the bottom line.
While there I had the opportunity to do once-in-a-lifetime activities, like spending the night at the proverbial mountain-top monastery and hiking up to the iconic Tiger's Nest temple, built into the side of a towering cliff.
We also experienced the traditional Bhutanese hot stone baths, where pure river water is heated with stones that are fire roasted until glowing red. But some of my travel companions did something I thought was crazy — they jumped out of the hot baths and dumped cold water on themselves.
I shouldn't have been surprised. These same crazy people had earlier piled out of our transport bus, stripped down, and jumped in a freezing cold Bhutanese river.
While I still think these folks are slightly crazy (most entrepreneurs are), I now know that this is called cold thermogenesis. And it can be quite good for you:
Solid research has shown that cold thermogenesis brings a host of health benefits, from increasing metabolism to helping to control blood glucose levels, reducing inflammation, improving sleep and recovery, and potentially fighting certain types of cancer, as well as promoting overall longevity.
Thermogenesis literally means heat production. So by intentionally exposing ourselves to cold (cryotherapy), we're introducing a form of hormetic stress that kicks in the thermogenic response, which burns calories and stimulates metabolism.
How does this promote longevity? Here are three primary benefits:
First, cold exposure can boost your immune system and stimulate norepinephrine release. This can keep you strong in the face of illness and inflammation while helping you heal more quickly.
Second, your biological age is more important than the number of years you've been around, and this is measured by telomere length … they get shorter as you age. A study Belgian study found that exposure to colder environments may be responsible for increased telomere length.
And finally, cold exposure has also been shown to stimulate brown fat and inhibit mTOR pathways, both associated with increasing longevity-associated molecules.
Of course, it's important to talk to your doctor before starting cold exposure. But once you're ready, cold showers are the best way to get started. From there you can move up to full immersion ice baths to stimulate cold thermogenesis and the benefits that come with it.
For additional guidance, you may want to learn from Wim Hof, also known as The Iceman. His approach encompasses breathing exercises and meditation in addition to cold exposure training.
Further reading:
The Wim Hof Method: Activate Your Full Human Potential (Amazon)
Keep going-
P.S. Further is off next week, as Trudi is on retreat in India and I'll be in Costa Rica house hunting. We'll be back on March 8!
Keto Life
The keto diet is widely known as a weight-loss diet, and there's little doubt at this point that it works. The question is whether you can sustain this approach to eating as a lifestyle. You may want to give it a shot, as it also has a far-reaching effect on the muscles and the brain in older people.
Study Shows that Keto Diet Boosts Size and Strength of Aging Muscles, Improves Brain Health (UC Davis)
Lean Times
Here's what you need to know about lean proteins, including what they are, when they're recommended over higher-fat protein sources, and if you should be prioritizing lean proteins in your diet.
What It Actually Means To Be A "Lean Protein" + 10 Healthy Protein Options (MBG)
Dream a Consistent Dream
New research affirms what doctors have long advised: Go to bed and wake up at the same time every day for big health benefits.
How a Consistent Sleep Schedule Might Protect Your Heart (New York Times)
Reverse Munchies
File this one under "didn't see that coming." Apparently there's a strain of marijuana that helps you lose weight instead of sending you in search of Cheetos. Of course, there's more to the story.
California is a Great Place to Find Rare "Diet Weed," but Consume With Caution (SF Gate)
Prioritize Everyday Leisure to Avoid Burnout
By Trudi Roth
A few months ago, I booked a vacation to India. Leading up to it, I jammed away for weeks to get everything done, so I wouldn't have to bring work with me.
In other words, in preparing for leisure, I pushed myself to the brink of burnout. Clearly, I'm not alone: according to the American Psychological Association, burnout and stress are at an all-time high, with nearly 80% of Americans experiencing work-related stress.
But it doesn't have to be this way. While vacations are one way to relax, sporadic breaks aren't enough to replenish your drained mental reservoir. To beef up your burnout reserves, you've got to get better at shifting from work mode to doing things at your leisure.
Your Brain on Rest
Thanks to our busyness culture, we're experiencing a toxic-positivity trend called "idleness aversion," where people actively avoid relaxation. When you choose labor over leisure, you rob yourself of the vital opportunity to rejuvenate and re-energize.
You also inadvertently sabotage your ability to, well, work. As Charlotte Fritz, PhD points out:
Breaks can improve our moods, overall well-being, and performance capacity.
And by "break," we're not talking about a weeks-long retreat. Instead, you can develop daily routines to signal to yourself it's time to knock off.
Leisure Suite
Creating and holding clear boundaries between work time and downtime is easier than you might think. Here are a few simple science-backed ideas you can incorporate into everyday life:
Say "buh-bye" to your workday: Power off your work tools (computer, apps, etc.) — and keep them off until morning.
Choose a wind-down song: Just like baseball players get up to bat to a rockin' riff, find a soothing tune to transition out of work mode. (Mine's Bob Marley's Three Little Birds).
Get changed: Even if your work-from-home attire is sweats, change into something even more comfortable to signal it's time to relax.
Don't talk about work: What you discuss dominates your attention, so skip the debrief and choose to chat about other topics with friends and family.
Have fun: Reward yourself for a job well done with something you love doing, like a favorite hobby, a bike ride, or a glass of wine with a friend (raises hand).
Give yourself a faux commute: If you work from home, end your day by taking a walk around the block or, if the weather isn't cooperating, do something you'd do in your car, like listen to a podcast or audiobook.
Connect with a friend: Call or text a buddy — science says friends improve well-being by lowering stress and increasing happiness.
As you can tell, a little leisure goes a long way. All you have to do is get in the habit of giving yourself a break.
10 Genius Ways To Switch Your Brain Into 'Leisure Mode' (Huffington Post)
further: flashback
Orchestral Manoeuvres In The Dark – If You Leave
Pretty in Pink Soundtrack, 1986
The original ending of Pretty in Pink had Andie and Duckie getting together, but test audiences hated it. For the Andie/Blane ending we all know, John Hughes asked OMD for a new song that better fit the scene. The band wrote and recorded If You Leave in under 24 hours, and it became their signature song and a defining track of the 80s. (YouTube)
further: sharing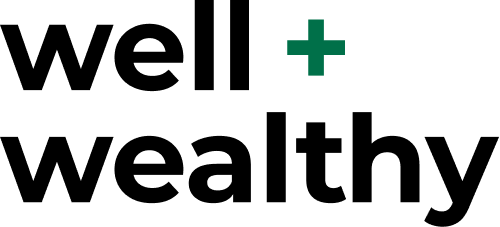 Further subscribers who share the newsletter with friends can gain three months of access to our exclusive membership community
Well + Wealthy
with only five referrals
. Get your own free weekly dose of
health, wealth, travel, and happiness advice here
, and find out all the details on our referral program.
Thank you for sharing Further!