Midlife is an inflection point. It can often feel like a Talking Heads moment:
Well, how did I get here?
The things we thought mattered most in our careers and social lives often fade in importance. Or perhaps we pine for a different path than the one we took.
All of this is fine as long as we see clearly where we are and decide where to go from here. But too often instead of acceptance of where we're at, we tend to rationalize that we're just fine as we are to avoid the discomfort of addressing what needs to be dealt with.
Why does this happen? In The Practice of Groundedness, Brad Stulberg shares the all too common catalyst:
Social scientists call this motivated reasoning, or our propensity not to see things clearly but instead to reason our way into seeing things as we'd like them to be. A common example of motivated reasoning is when you know that you no longer want to be in a job you dislike, but instead of facing that uncomfortable truth, you look for (and find) numerous reasons why your current job — the one you can't stand — is actually great.
According to Stulberg, this is the exact opposite of what it takes to move your life in the direction you want it to go:
Progress in anything, large or small, requires recognizing, accepting, and starting where you are. Not where you want to be. Not where you think you should be. Not where others think you should be. But where you are.
Acceptance isn't about giving up or devolving into complacency. As we saw with the retirement of Serena Williams, it's instead the beginning of an evolution into who you want to be next.
In fact, resisting the call to evolve makes things worse. Yes, it can be difficult and downright scary to change, but the alternative is even more unpleasant.
As a framework for managing change, you can look to a therapeutic model called acceptance and commitment therapy, or ACT for short. ACT is also an acronym for a three-part process:
Accept what is happening without fusing your identity to it. Zoom out to a larger perspective or awareness from which you can observe your situation without feeling like you are trapped in it.
Choose how you want to move forward in a way that aligns with your innermost values.
Take action, even if doing so feels scary or uncomfortable.
Happiness is not a destination, it's a journey. And midlife is in no way the end of the road. It's instead an opportunity to take off on a fresh adventure.
Further reading:
The Practice of Groundedness: A Transformative Path to Success That Feeds — Not Crushes — Your Soul (Amazon)
Keep going-
P.S. I can't stop watching this video of 16-year-old Shane Hawkins playing drums during My Hero at the London tribute concert for his late father Taylor. This kid is talented… and ferocious. Make sure to watch until the end.
New to Further? Join us here.
The Longevity Diet
The "Longevity diet" is suggested to help people benefit from a longer healthspan and lifespan by fasting for half of the day and avoiding processed and red meats while favoring fish, plant-based proteins, and a fair amount of carbs.
New Article Outlines the Characteristics of a "Longevity Diet" (World Health)
The Exercise Pickle
Less than a quarter of U.S. adults get enough physical activity, and that percentage decreases with age. But while 50 percent of people quit exercising six months after starting, research shows that picklers keep coming back to the court again and again, primarily because the game is so social.
Why Is Pickleball So Popular? (New York Times)
Procrasti-nation
Sprinters deliberately wait for the pressure of a deadline to help clarify their thinking and boost their energy. By contrast, with procrastination, people feel as though they should be working, and they wish they could work, but somehow they can't make themselves.
What Kind of Procrastinator Are You? (Gretchen Rubin)
Danger is My Middle Name
If you need to feel more alive, or increase your courage, or see what you're made of, doing something that knocks you out of your safety zone might just be the solution. Extra credit if you got the Austin Powers reference.
The Magic of a Little Danger (The Atlantic)
This is the Real Challenge to Personal Growth
By Trudi Roth
Challenges are hard, amirite? You've got to be bold and courageous to accomplish a goal, which takes grit and resilience.
Sounds exhausting when it's put that way. Might as well give up before you even start.
And that's the challenging thing about a challenge: your brain wants to turn it into something insurmountable from the outset. According to sustainable behavior change scientist Michelle Segar, Ph.D., this is the secret to your unsuccess.
What we are really doing with behavior change isn't actually changing our behavior — it's changing a mindset we've lived with all of our lives.
Therein lies the most challenging aspect of tackling difficult tasks. Luckily, all you need is a simple perspective change to make doing hard things easier.
Brain P.O.P.
Central to what Dr. Segar teaches is something we often discuss at Further: cultivating a growth mindset. Much of what we believe about confronting change falls in the fixed mindset category.
For example, if you want to improve your health, you think you have to be rigid about eating and exercise. One missed day leads to another, then another, and next thing you know, you're eating pizza like you're in an 80s commercial. This all-or-nothing thinking is a classic example of how a stumble can sideline us.
That said, embracing a growth mindset can be equally off-putting. You have to be willing to tolerate imperfection, which is uncomfortable. This is where Dr. Segar's P.O.P. framework comes in:
Pause: When dealing with an unexpected challenge, pause and name any "decision traps" you're facing.
Open your options and play: Identify how you can keep moving toward your goal. For example, an hour workout might be too much, but can you handle a 15-minute walk?
Pick the joy choice: Accept it's OK to make the "imperfect" choice, so you do something instead of nothing.
Perfecting Imperfection
That said, plowing forward through setbacks can be mentally draining. As a reader of Dr. Segar's book, The Joy Choice, admitted:
I think the 'Opening up' step is too hard to expect most people to be able to do, especially given how jam-packed our minds already are with things to remember and do.
As Dr. Segar points out, the reader already sees the framework as an either-or proposition. Instead, lead with flexibility and compassion.
An effective and kind way to begin to learn new things is to frame them as true learning projects.
Over in Further's accountability and transformation community, Well + Wealthy, we've just completed a 108-Day Meditation Challenge. Almost everyone who started the challenge finished because we added room to experiment and play.
By popping the bubble of perfection, we made it simple to see the actual goal: progress.
How You See Your Challenges Influences How Hard They Are (Psychology Today)
further: flashback
Technotronic – Pump Up The Jam
Pump Up the Jam: The Album, 1989
Pump Up the Jam is essentially a fusion of hip hop and house music elements, and it's considered the first house song to become a hit in the US. (YouTube)
further: sharing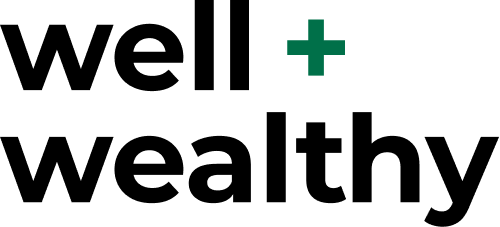 Further subscribers who share Further with friends can gain access to our exclusive membership community Well + Wealthy with only three referrals. Get your own free weekly dose of health, wealth, travel, and happiness advice here, and find out all the details on our referral program.
Thank you for sharing Further!