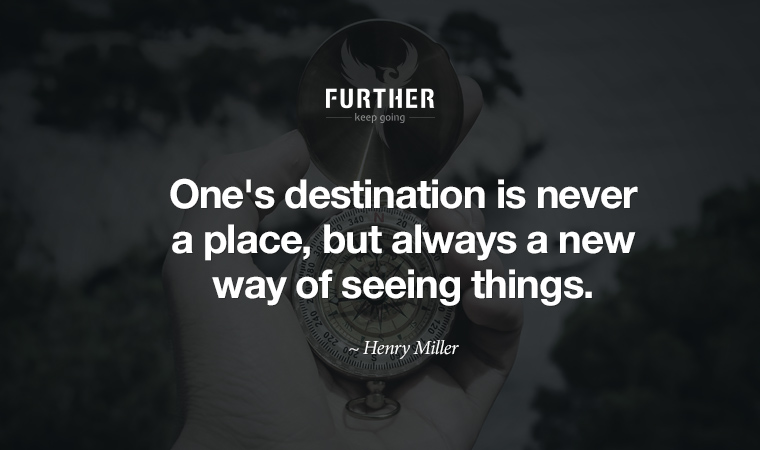 Well, the adventure begins … a literal trip around the world.
I'm not talking about a 2-3 week vacation. The family and I will be gone for at least the next six months, maybe a year.
We'll spend this fall in France, then a short visit to Japan before spending the winter (their summer) in Australia. We'll hit New Zealand as well, with the current consensus being that we'll hop around the South Pacific before heading home.
Literally all the way around the world. It would seem overwhelming if you didn't do it just like everything else — one step at a time.
The trip is happening now thanks to the ages of my kids. It's before my daughter hits the end of her high school years, and just before my son begins his. The fashionable term for what we're doing is "world schooling," which basically means online classes on the road. I think the education they'll receive is invaluable.
As for me, I'll still be working much as I always do — from wherever I happen to be. My guess is that there will be more time reserved for exploring our various locations with the family. I can't complain one bit.
So for now, I need to let you go so we can catch this flight to Paris. I'll be back here next week, and if you want to see a visual documentation of the journey, you can follow along on Instagram.
Keep going-
further:
gear
Get your exclusive gear at the all new Further store. Comfortable with flattering cuts, soft and lightweight fabrics, plus a variety of sizes, slogans, and colors. Check out all the designs here.
further:
top ten
Burn Accelerant
Science has uncovered two highly effective training methods that can reduce the length of your workouts by up to 50 percent, while still delivering identical gains in size and strength. Here's what they are and how to use them for the best results.
The Two Easiest Ways to Gain More Muscle in Less Time
Twenty Seconds FTW
Our lives are made up of a never ending series of decisions that require less than 20 seconds of action. By using 20 seconds to do something you normally would have avoided, or saying YES when you normally say NO, amazing things can happen.
How 20 Seconds of Courage can Change Your Life
The Weight
Weighted blankets are being hyped as an insomnia cure. But do they work? Maybe, but you just may enjoy it more than a regular blanket regardless.
Do Weighted Blankets Really Ease Sleeplessness?
Fitness Incubator
If you're struggling to get your business off the ground because setback after setback is hurting your momentum, the process of getting fit is the closest experience you can simulate to building a successful business, without actually first building a successful business.
How Fitness Taught Me to Be a Better Entrepreneur
Failure to Engage
Eighty-seven percent of people worldwide report not feeling engaged on the job. Many people don't expect work to be something we enjoy; it's called work for a reason, right? That's depressing, and it's worth doing something about.
How to Be More Engaged at Work
Social Insecurity
You might want to take a different approach to retirement planning: Remove Social Security from the picture and pretend those benefits don't exist in the first place. If you can learn to get by without Social Security, whatever money you do end up collecting will be a welcome supplement to the income you've already secured for yourself.
Want a Solid Financial Plan for Retirement? Take Social Security Out of the Equation
Office Pool
Yes, you're supposed to disconnect. But sometimes, work is unavoidable when you're on vacation. Here's how to get things done and still have fun.
If You Really Must Work on Vacation, Here's How to Do It
Escaping the Devil's Workshop
Researchers think that using our hands may be key to making our brains very happy. Problem is, jobs requiring social and analytical skills — desk jobs — have increased 94% from 1980, while jobs requiring physical skills went up a mere 12%.
The Connection Between Busy Hands and Brain Chemistry
Quality Control
Many of our most vexing problems, from overeating to not saving enough for retirement to not working out enough have something in common: lack of self-control. Problem is, self-control has puzzled psychologists and behavioral scientists for decades.
Need More Self-Control? Try a Simple Ritual
Future Shock
Yuval Noah Harari is the author of the international bestsellers Sapiens: A Brief History of Humankind (2014) and Homo Deus: A Brief History of Tomorrow. You should read those two if you haven't yet, but here's an excerpt from his next book that's fairly illuminating on its own.
Yuval Noah Harari on What 2050 Has In Store for Humankind
further:
sharing
Please use the social media buttons below to share this issue of Further. Thank you!