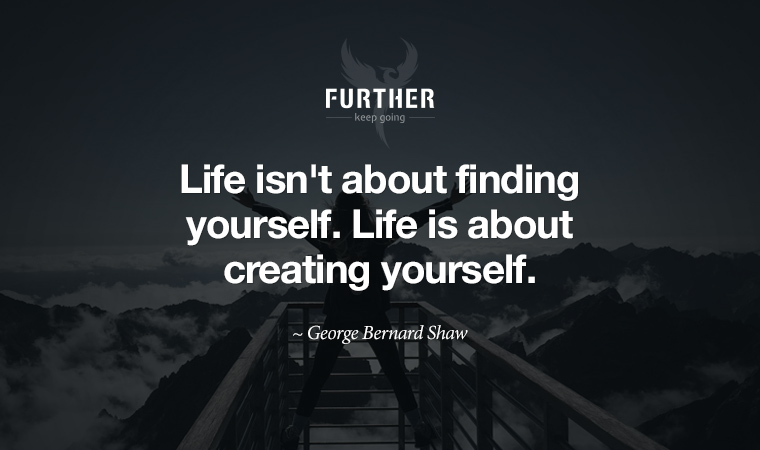 The idea of designing your ideal life is very much in vogue these days.
And why not? This life is not a dress rehearsal — you've got to make the most of it while you can.
Problem is — when pressed — most people don't know what their ideal life looks like. Visions of independent wealth and days on the beach or golf course are convenient stereotypes.
Strangely, people who achieve that ideal find themselves restless and lacking in purpose. Even those who have worked for decades in order to retire tend to say they miss one thing the most:
Work that matters.
When you really drill down, what most people want is meaningful work that provides a sense of purpose. Plus, they want as much control over how they perform that work so they can have the time to enjoy a well-rounded lifestyle.
Some people know what that work looks like, but haven't made the shift. Often, however, people don't know exactly what will provide meaning and purpose until they try it. As Cal Newport persuasively argues, we don't generally follow our passion (because we often don't know what it really is); we instead find it through doing the work itself.
In Newport's words:
The traits that lead people to love their work are general and have little to do with a job's specifics. These traits include a sense of autonomy and the feeling that you're good at what you do and are having an impact on the world.
So, you discover what you love to do by experiencing the work itself. Plus, even when we know what we want to do (or think we do), we often won't pursue it. The financial risk and fear of failure keep us unhappily in our status quo.
This is thanks to a frustrating quirk of human psychology. We seek to avoid bad outcomes more than we are motivated to gain beneficial results. So your ideal life is sacrificed in order to avoid losing what you have, even though what you have is less than optimal.
Now we've got two problems: 1) we may not know what our ideal lives look like, and 2) our brains are conspiring against us to maintain our dissatisfaction.
But you can flip those two problems around. Start by figuring out what you don't want in your life, and then create a plan to eliminate those things.
In other words, rather than trying to envision and pursue your so-called "perfect" life, instead subtract the things that you hate (or at least strongly dislike). I bet you can figure those things out pretty quickly.
What Do You *Not* Want Out of Life?
There's an exercise you can do that provides vivid clarity to the life that you don't want to live. I'm not sure where it originated, but it goes like this:
Imagine yourself toward the end of your life. You're an elderly person sitting on a park bench, reflecting on the life gone by.
Now, step outside yourself and think about the older you objectively.
What would make you despise that person? What are the choices that make you cringe, specifically the things that you'd be ashamed of, things that you might have tolerated because you weren't brave enough to do otherwise?
It can be sobering, even painful — but highly useful. Especially now that you realize you still have a chance to avoid becoming a person you hate.
I took a similar but somewhat opposite approach. I had plenty of youthful disdain for the way things were "supposed" to go according to society, and vowed to avoid what I knew would make me miserable. Although, I have to admit, I came pretty close to falling into the very trap I sought to avoid.
What I didn't want can be summed up nicely by this section of the song Synchronicity II, by the Police:
Another working day has ended
Only the rush hour hell to face
Packed like lemmings into shiny metal boxes
Contestants in a suicidal race
Daddy grips the wheel and stares alone into the distance
He knows that something somewhere has to break
He sees the family home now looming in his headlights
The pain upstairs that makes his eyeballs ache
So, despite graduating from law school and landing a big law firm job, I quit after four years to start my own business. I left because I was single and childless, and I knew if I didn't go then I might end up the miserable "Daddy" that Sting laments.
This resulted in:
No boss
No commute
No office politics
No imposed constraints
Work that thrilled me (even when I was scared)
I struggled as an entrepreneur for the first year, but started doing really well around 2000. By 2005 I was making more than if I would have made partner at the big law firm. I also now had a wife, three-year-old daughter, and newborn son.
And yet, I still had things to subtract:
My business model involved working with clients (which is a bit like having a lot of bosses).
I was working way too hard because I tried to do everything myself, instead of focusing on what I was really good at.
I didn't like being constrained by geography.
Note that none of this had anything to do with money. In fact, I genuinely felt that if I could achieve those three things by operating with a completely online model, I would be happy with much less money.
So in 2006 I shifted to an entirely new bootstrapped startup based on what I knew and what was happening in the digital world. It was a tough decision given I now had a family that depended on me, but ultimately, they were the reason I did it.
Why? Because if I'm miserable, I'm not going to be the best husband and father. They didn't deserve to be miserable just because I was.
And frankly, I didn't deserve it either.
So I started a website that taught people what I had learned about using content as a marketing tool, partnered with great people who let me focus on strategy and marketing, and became location independent by selling software, hosting, and training.
I ended up making more money than ever. Lots more.
The money came from being free to figure out how to take the business to a new level each year, thanks to the amazing team that assembled around me. They allowed me to focus on my particular skill set, and I was good at it.
Self Actualization By Subtraction
I'm pretty damn far from being the best I can be. But I now feel that I know what it looks like, and I can keep moving toward it. That's because, in my estimation, I've tried to subtract from my life most of what would make me unhappy and ultimately distract me from evolving into the best version of myself.
Sure, things happen that upset me and even downright drive me crazy. But there are no systemic aspects of my life that cause unhappiness. And that lack of routine pain has allowed me to be sanely ambitious — incrementally rising to higher levels, step-by-step — because I'm happy doing the work on my business, relationships, and personal growth.
Don't get me wrong, success won't necessarily make you happy. In fact, plenty of people we deem "successful" are downright miserable. They didn't subtract; instead they leaned into stuff they hated to obtain the trappings of success.
Bad move, because that's not what makes you happy. Quite the opposite.
It's more true to say that being happy amplifies your success. Even better, you're in a place where you define what success is, rather than your parents, your friends, or society at large.
Subtracting the things you don't like (or don't want) isn't easy, but it's a much more identifiable path than "following your passion" or some other simple platitude. And it may well be the first step to eventually discovering your true passion and living your ideal life.