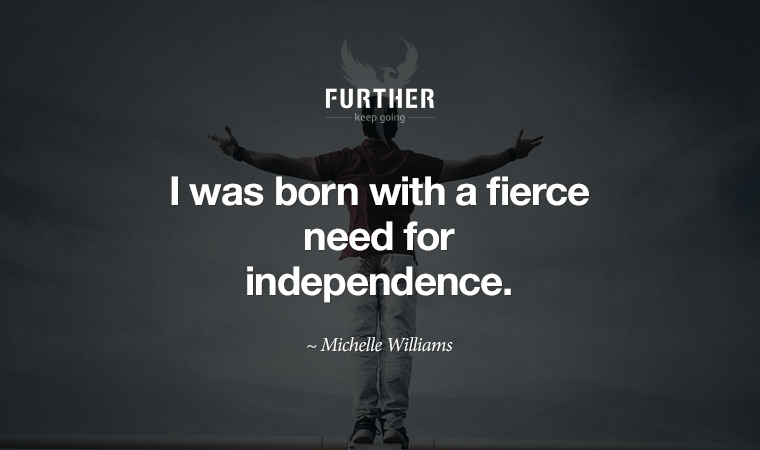 It figures, right?
The first truly media-savvy generation became defined by two relatively obscure works of fiction — Douglas Coupland's 1991 novel Generation X, and Richard Linklater's 1990 indie film Slacker.
Both labels stuck like glue. We held on to Generation X as a point of pride, but the "slacker" thing became laughable.
I've always liked Linklater's explanation of what he meant by the film's title:
The dictionary defines slackers as people who evade duties and responsibilities. A more modern notion would be people who are ultimately being responsible to themselves and not wasting their time in a realm of activity that has nothing to do with who they are or what they might be ultimately striving for.
Can't argue with that to this day. I've tried to live my life that way … not always successfully, but close enough.
So I had to laugh when several Further readers sent me this gem: The Age of the Influencer has Peaked. It's Time for the Slacker to Rise Again.
It's humorous to me on several levels. As someone who built several businesses out of the early "influencer" movement that came from blogging, I watched social media go mainstream and turn everything upside down.
Suddenly, Millennials started building "personal brands" as a way to make a living. In other words, they monetized their existences on Instagram and YouTube, shilling anything and everything they could in the process.
I'm no slacker, but that sounds terrible to me. I've designed my ventures to exist without me, which is how I've sold two of them in the last year.
And also … ugh. Nothing wrong with selling, but selling out yourself is not attractive.
The point of the article at Quartz is that a swing in the other direction is due. Today's kids are looking at the generation just ahead of them and thinking — yeah, that's not cool.
So I guess they'll become cool by doing nothing like the Gen Xers? Ironically, they're referring to their parents, who work their asses off to support them. And yes, we are cool — thanks for noticing.
Of course, that's missing what really went on with the "slackers" of Generation X. When the internet showed up, we found a way to do things our way, and ended up refashioning the world with digital media.
Since then, research shows we have the most robust worth ethic of any of the active generational groups. And that's become a problem of a different sort.
So, this week I examine the art of doing nothing, and Trudi looks at how to avoid burnout. Scroll on down for both.
I'm thinking it's about time for Slacker 2.0. And that's still about aiming for what we're really striving for, but also realizing we can get more out of life when we aim to do a bit less.
Keep going-
P.S. Did someone forward this issue of Further to you? We'd love to have you join us by signing up here.
The art of doing absolutely nothing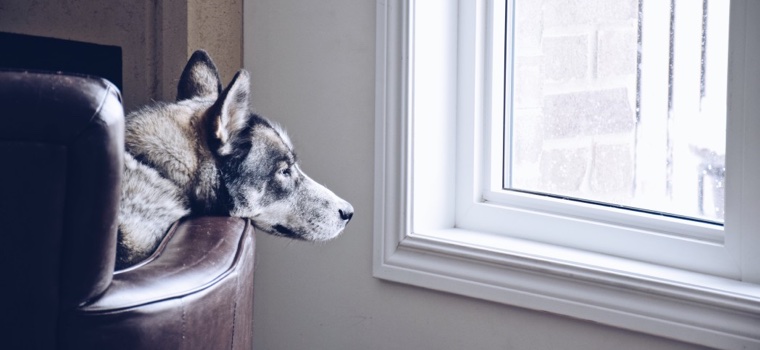 By Brian Clark
We live in a culture that has glorified busyness as a virtue. And yet, it's no longer the status indicator is never should have been in the first place.
Instead, we now know all too well that the negative impact of this mindset is real, and instances of burnout, anxiety disorders, and stress-related diseases are on the rise. It's not cool, and it never was.
Now it's time to counter-intuitively embrace doing absolutely nothing as part of our productivity. The Dutch call it niksen (although I think doing nothing works just fine).
Become intentionally unintentional
If you're currently alive, you're always doing something — even when sleeping. But there are substantial benefits to being intentionally unintentional:
The idea of niksen is to take conscious, considered time and energy to do activities like gazing out of a window or sitting motionless. The less-enlightened might call such activities "lazy" or "wasteful." Again: nonsense.
Turns out idleness is not only okay, it's good for you. Taking the time to do nothing can aid your creativity and problem-solving skills.
So rather than trying to power your way to a solution, resist the culture of busyness and make time to just don't.
Your brain needs to idle
When it comes to learning new things, grinding it out is a bad move. Your brain needs free time to process new information in order to shift it into permanent knowledge.
There's more. While we think staying constantly busy means we're living a meaningful life, it ends up making us feel the exact opposite:
When your brain is bombarded with novel stimuli or information, says Mary Helen Immordino-Yang, a professor of education, psychology, and neuroscience at the University of Southern California, it can struggle to generate purposefulness and meaning.
Failing to make time for simply doing nothing makes us feel out of control and lacking in purpose. And that's exactly when burnout, anxiety disorders, and stress-related diseases arise.
Just about everything about the "hustle and grind" mentality is so absolutely wrong, it's shocking. "Work smarter, not harder" means that doing nothing is a requirement, just like exercise, nutrition, and plenty of sleep.
If you want to "crush the competition," you can — simply by living a better life. Got 'em.
Why Your Brain Needs Idle Time (Medium)
Rethink "balance" to beat burnout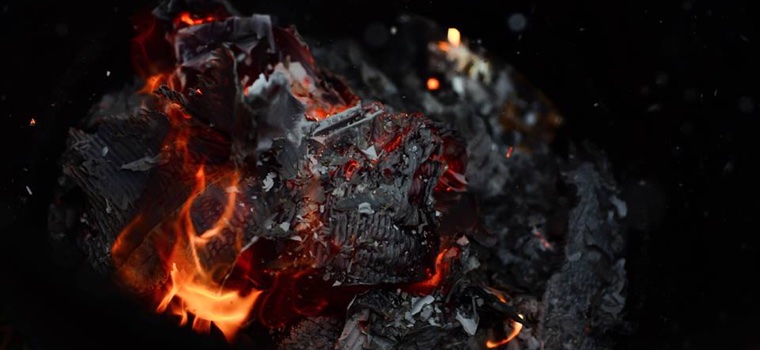 By Trudi Roth
Gen Xers are leaders, and we're resilient. Surveys say we're the hardest workers and have the strongest work ethic. At the same time, we're not happy at work — so what's the disconnect?
Many of us are simply burned out. And despite the attempt by Millennials to own that, evidence points to the contrary. Because we were the work-life balance guinea pigs, we've made a habit of trying to prove that we can prioritize our personal lives without compromising our work output.
In other words, as the first generation to attempt work-life balance, we had very little guidance on how to pull it off. So what went wrong — and what can we do about it?
Understanding the slow burn
Burnout doesn't have a clinical diagnosis, but it's easily recognizable, thanks to the Maslach Burnout Inventory (MBI). By assessing factors like quality of work, control, rewards, fairness, values conflict, and breakdown of community, it reveals the telltale signs of burnout: emotional exhaustion, disconnection, and inefficacy.
While hitting a wall at work can happen to anyone, it does have a specific flavor for Gen X. This means long hours spent trying to be the best at everything — which can be to our detriment:
Research shows that Baby Boomers and Generation X make little to no attempt to avoid burning out mentally as well as physically. Whereas, the younger generations (such as generations Y and Z) are more preoccupied with preventing things like burnout, so they think in terms of prevention.
With five generations competing in the workplace for a better work-life balance by 2020, we've got to stake our claim now for a better way. Which means it's time to lead by example.
Integration, not balance
It's worth taking a page out of the younger generations' playbook to reframe how you pursue your personal vs. professional life. Ditch the precarious balancing act in favor of a more meaningful work-life integration that aligns your real-life values with your workplace pursuits to reignite your excitement and engagement.
This could mean finding a new gig, setting out on your own, or having a heart-to-heart with your employer. The key is to do something instead of ignoring the issue.
Hours spent doesn't equate to productivity or quality. And money isn't everything. The simple antidote to burnout isn't balance — it's change.
This is How the Future of Work-Life Balance Will Look Like (Forbes)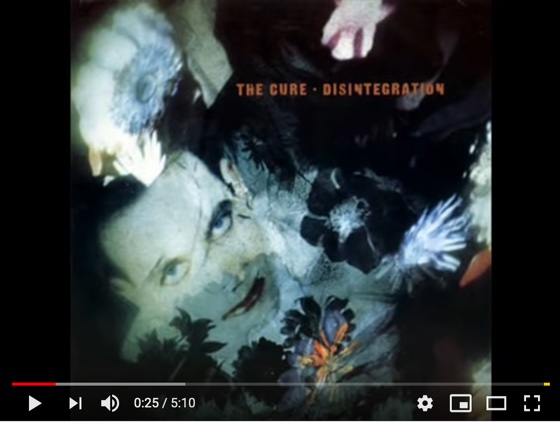 The Cure – Plainsong
Disintegration, 1989
The Cure's Disintegration just turned 30, and it remains one of my favorite albums. The liner notes (remember those?) from the CD said "This music has been mixed to be played loud, so turn it up." Do that from the very beginning with Plainsong, and you won't be disappointed. (YouTube)